PHILIPPINES / COMPANY PROFILE
Leave a Nest Philippines, Inc.
Yevgeny Aster T. Dulla, PhD
Education in science and technology, human resource development, research, planning and consulting for start-ups, etc.
LOCATION
4th Floor Guijo Center, Guijo Street, San Antonio, City of Makati, Fourth District, National Capital Region (NCR), Philippines 1203
TEAM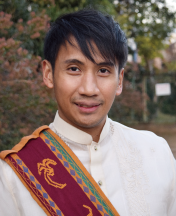 Managing Director
Yevgeny Aster T. Dulla, PhD
in Pharmaceutical Sciences
Yev was born and raised in Iloilo City, Philippines. He graduated with a degree in BS Chemistry from the University of the Philippines – Visayas, after which he worked as an instructor at the University of the Philippines – Manila. He came to Japan in 2013 to pursue graduate studies through the HIGO Program of Kumamoto University, and acquired his Masters in Health Life Sciences in 2015 and his PhD in Pharmaceutical Sciences in 2018. He worked at a business consultancy company in Tokyo in 2019 to help bring biotechnology and medical companies from abroad into Japan. In 2020, he joined Leave a Nest Co., Ltd. and is currently under the Frontier Development Division. He is also a Balik Scientist Awardee for 2021, and is very passionate in helping accelerate science and technology in the Philippines, as he believes it will be the key to the country's development.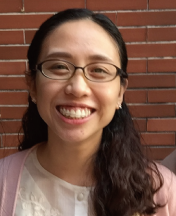 Director
Fatima Joy C. Cruz, MSc
in Chemical Sciences and Engineering
Fatsy finished her Bachelor's degree in Biochemistry in University of the Philippines Manila and her Master in Chemical Sciences and Engineering in Hokkaido University in Sapporo, Hokkaido, Japan. She also passed the N1 Level of the Japanese Language Proficiency Test (JLPT). Currently, she's teaching as an Assistant Professor in University of the Philippines Manila and a Lecturer of the same rank in De La Salle University – Taft. She teaches mostly physical chemistry and biochemistry undergraduate courses. Her research interests are proteins and their structure and function, and cellular signaling.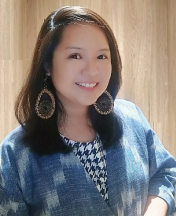 Director
Noreen Marian C. Bautista
Master of Science in Business and Innovation (cand.)
Noreen is Founder and Chief Igniter of SlashIgnite, a social innovation studio based in Iloilo City. She has been co-founding social enterprises and startups since 2010 and is certified by the Global Innovation Management Institute. She was recognized by the World Economic Forum as a Global Shaper and is also one of the 40 pioneer Women Social Entrepreneurs of Ashoka and S&P Global's "Women Together for a Better Normal" program. Noreen is also a candidate of Masters of Science in Innovation and Business at the Asian Institute of Management.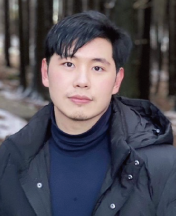 Director
Kevin Anthony S. Sison, FRSA, MSc
in Data Science
Kevin's 12-year teaching portfolio encompasses the University of the Philippines, St. Luke's College of Medicine, De La Salle University, and Notre Dame Senior High School. Kevin is the President and Chief Executive Officer of SCTST Review Corporation, a leading review services provider for the Chemists and Chemical Technicians National Licensure Exams in the Philippines. He earned his BS Biochemistry degree (magna cum laude) from the University of the Philippines. He then studied Molecular Biology and Biotechnology in UP and pursued an MS in Chemistry. Following his passion to integrate the scientific discipline with breakthroughs in data science, he thereupon earned his MS in Data Science from the Asian Institute of Management. In July 2020, Kevin was elected as a fellow to the Royal Society of Arts.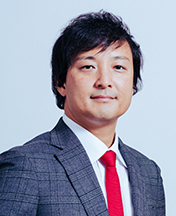 Director
Yukihiro Maru, PhD
in Agriculture

Dr. Maru is the founder and CEO of Leave a Nest Group. He earned a Doctorate degree at the Graduate School of Agriculture and Life Sciences, the University of Tokyo. He founded Leave a Nest Co., Ltd. in 2002, which became a leading science bridge communication company in Japan. Dr. Maru is the technical advisor for euglena Co., Ltd. which was listed in the First Section of the Tokyo Stock Exchange in 2014. He is also an innovator who has been involved in launching more than 78 startups including Challenergy, Inc. At the same time, he is holding the role as co-founder of Real Tech Fund and science evangelist of Drone Fund. He is an expert in advising young entrepreneurs in business development and venture spirit. Not limited in Japan, he has taken initiatives expanding his business to the world.