PHILIPPINES / COMPANY PROFILE
Leave a Nest Philippines, Inc.
Yevgeny Aster T. Dulla, PhD
Education in science and technology, human resource development, research, planning and consulting for start-ups, etc.
LOCATION
5th Floor, Back to the Bible Building, 135 West Ave, Project 7, Quezon City, 1105 Metro Manila
TEAM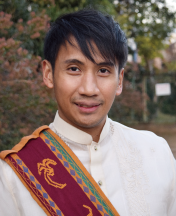 Managing Director
Yevgeny Aster T. Dulla, Ph.D.
in Pharmaceutical Sciences
Yev was born and raised in Iloilo City, Philippines. He graduated with a degree in BS Chemistry from the University of the Philippines – Visayas, after which he worked as an instructor at the University of the Philippines – Manila. He came to Japan in 2013 to pursue graduate studies through the HIGO Program of Kumamoto University, and acquired his Masters in Health Life Sciences in 2015 and his PhD in Pharmaceutical Sciences in 2018. He worked at a business consultancy company in Tokyo in 2019 to help bring biotechnology and medical companies from abroad into Japan. In 2020, he joined Leave a Nest Co., Ltd. and is currently under the Frontier Development Division. He is also a Balik Scientist Awardee for 2021, and is very passionate in helping accelerate science and technology in the Philippines, as he believes it will be the key to the country's development.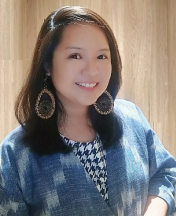 Director
Noreen Marian C. Bautista
Master of Science in Business and Innovation (cand.)
Noreen is Founder and Chief Igniter of SlashIgnite, a social innovation studio based in Iloilo City. She has been co-founding social enterprises and startups since 2010 and is certified by the Global Innovation Management Institute. She was recognized by the World Economic Forum as a Global Shaper and is also one of the 40 pioneer Women Social Entrepreneurs of Ashoka and S&P Global's "Women Together for a Better Normal" program. Noreen is also a candidate of Masters of Science in Innovation and Business at the Asian Institute of Management.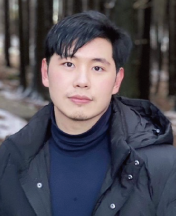 Director
Kevin Anthony S. Sison, FRSA, MSc
in Data Science
Kevin's 12-year teaching portfolio encompasses the University of the Philippines, St. Luke's College of Medicine, De La Salle University, and Notre Dame Senior High School. Kevin is the President and Chief Executive Officer of SCTST Review Corporation, a leading review services provider for the Chemists and Chemical Technicians National Licensure Exams in the Philippines. He earned his BS Biochemistry degree (magna cum laude) from the University of the Philippines. He then studied Molecular Biology and Biotechnology in UP and pursued an MS in Chemistry. Following his passion to integrate the scientific discipline with breakthroughs in data science, he thereupon earned his MS in Data Science from the Asian Institute of Management. In July 2020, Kevin was elected as a fellow to the Royal Society of Arts.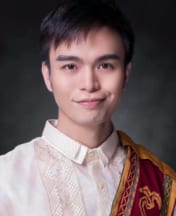 Director
Peter Jeffrey V. Maloles, MSc
in Marine Science (Physical Oceanography)
Jeffrey earned his bachelor's degree in Applied Physics (Materials Science) and master's degree in Marine Science (Physical Oceanography) from the University of the Philippines Diliman. In collaboration with sectors from the Department of Science and Technology (DOST), he is a science communicator who has been involved in bringing science more accessible to the youth and engage them to pursue careers in science. He was a former Sustainability Development Goal (SDG) ambassador and has since been involved in designing sustainability-centered ecotourism efforts in different municipalities of the Philippines. He is an advocate of environmental and social awareness through science education. Jeffrey believes that training the youth to integrate a people-centered scientific approach in decision and policy making is key to development.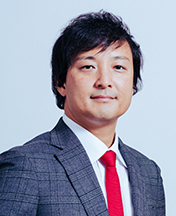 Director
Yukihiro Maru, Ph.D.
in Agriculture

Dr. Maru is the founder and CEO of Leave a Nest Group. He earned a Doctorate degree at the Graduate School of Agriculture and Life Sciences, the University of Tokyo. He founded Leave a Nest Co., Ltd. in 2002, which became a leading science bridge communication company in Japan. Dr. Maru is the technical advisor for euglena Co., Ltd. which was listed in the First Section of the Tokyo Stock Exchange in 2014. He is also an innovator who has been involved in launching more than 78 startups including Challenergy, Inc. At the same time, he is holding the role as co-founder of Real Tech Fund and science evangelist of Drone Fund. He is an expert in advising young entrepreneurs in business development and venture spirit. Not limited in Japan, he has taken initiatives expanding his business to the world.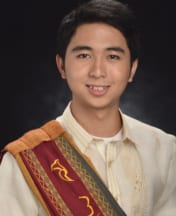 Ronrick Sugatan Arayata
BS in Physical Therapy
Ronrick "Onic" Arayata is a citizen of the Republic of the Philippines living in the city of Tanza, province of Cavite. He graduated BS Physical Therapy at the University of the Philippines Manila in 2017 and passed the board exam in 2018, earning his license to work. Since then, he has worked in Cavite Diagnostic Stroke Care Center for three years treating mainly patients with stroke but was also able to handle various musculoskeletal and neurologic cases. He joined Leave a Nest as an intern in April 2021 to mentor TECH PLANTER finalists and decided to join the company right after.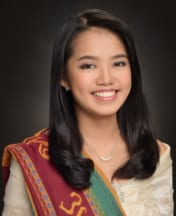 Ronezza Delos Santos
BS in Chemical Engineering
Ronezza "Ezza" Delos Santos was born and raised in Baguio City, the Summer Capital of the Philippines. She graduated from the Philippine Science High School – Cordillera Administrative Region Campus (PSHS-CAR) as part of the pioneer batch. She then entered the University of the Philippines Diliman (UPD) and graduated with a degree (BS) in Chemical Engineering. After earning her professional license, she worked at Baguio Water District, a Government-Owned and Controlled Corporation that provides potable water throughout Baguio City and some parts of the Benguet Province. After taking an internship for Leave a Nest's Tech Planter PH, she took the challenge to be one of the pioneer members of Leave a Nest's Philippine subsidiary to help and promote science and technology for advancing the country.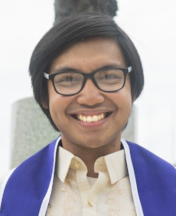 Bryan Angelo Foronda
Bachelor of Bioresource Science
Bryan Angelo Foronda is from the south of Philippines' Luzon Island, specifically from Pili, Camarines Sur. He attended Philippine Science High School – Bicol Region Campus (PSHS-BRC) for his secondary studies. From that time, he pursued tertiary education in science as a BS Geology student at the University of the Philippines-Diliman in 2015. However, in 2017, he got accepted to study in Japan under a full Japanese Government MEXT Scholarship. Through which, he graduated with a degree in Bachelor of Bioresource Science from University of Tsukuba in 2021 with involvements with several student-led international exchange and environment-related initiatives. Post-graduation, he did an internship for Leave A Nest Philippines' Hyper Interdisciplinary Conference 2021 and eventually applied to become a full-time employee and advocate for Leave A Nest's mission and vision to improve science and technology ecosystem in every place possible.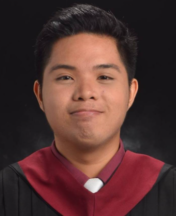 Ludhovik Luiz Madrid
BS in Chemical Engineering
Ludhovik Luiz "Ludho" Madrid earned his bachelor's degree in chemical engineering at the University of the Philippines Diliman in 2018. While studying for his bachelor's degree, he helped in his college organizations' STEM-related events. He is currently taking his master's degree in chemistry at the same university. His research focuses on the synthesis of smart polymers in ionic liquids. He started at Leave a Nest as an intern in February 2022 to help in Ki_ni_naru Project and Career Discovery Forum.