SINGAPORE / COMPANY PROFILE
Leave a Nest Singapore Pte. Ltd.(201026851H)
Education in science and technology, human resource development, research, planning and consulting for start-ups, etc.
LOCATION
71 Ayer Rajah Crescent, #06-11/12, Singapore 139951
TEAM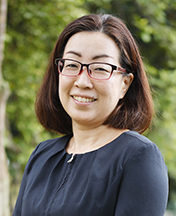 Managing Director
Dr. Kihoko Tokue Ph.D.
in Science
Dr. Tokue is Managing Director of Leave a Nest Singapore, and Founder of Leave a Nest Malaysia. She was born in Tokyo but raised in Southeast Asia, studied bachelor degree in America and then moved to Australia for Master and PhD degree carrying out field work. Currently she is creating platform in ASEAN to nurture the next generation innovators, startups involving business development partners from industry. Her dream is to one day bring a change to a world with advancement of science and technology with true understanding and appreciation for nature.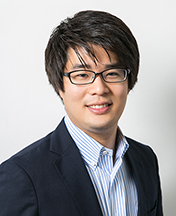 Director
Mr. Shohei Michael Maekawa MSc
in Science
Mr. Maekawa is the President of Leave a Nest UK. He was born in USA and raised in Europe. He studied Zoology for his undergraduate degree and Evolutionary Anthropology for his postgraduate degree, both at University College London. With experience aboard and passion towards advancement of science and technology, he joined Leave a Nest in 2013. Currently president of Leave a Nest United Kingdom and Director of Global Bridge Laboratory of Leave a Nest Co., Ltd. He became Director of Leave a Nest Singapore Pte. Ltd. from May 1st 2019 with the vision to interconnect various industry partners for global development.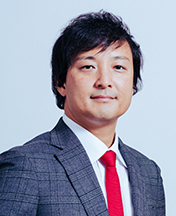 Director
Yukihiro Maru Ph.D.
in Agriculture

Dr. Maru is the founder and CEO of Leave a Nest Group. He earned a Doctorate degree at the Graduate School of Agriculture and Life Sciences, the University of Tokyo. He founded Leave a Nest Co., Ltd. in 2002, which became a leading science bridge communication company in Japan. Dr. Maru is the technical advisor for euglena Co., Ltd. which was listed in the First Section of the Tokyo Stock Exchange in 2014. He is also an innovator who has been involved in launching more than 78 startups including Challenergy, Inc. At the same time, he is holding the role as co-founder of Real Tech Fund and science evangelist of Drone Fund. He is an expert in advising young entrepreneurs in business development and venture spirit. Not limited in Japan, he has taken initiatives expanding his business to the world.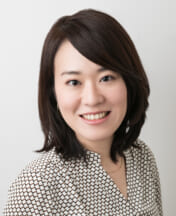 Director
Yuko Ueno Ph.D.
in Biology
Dr. Yuko Ueno received her Ph.D in Ocean microbiology-biochemistry and joined Leave a Nest in 2013. She has experience in human resource development especially in entrepreneur education, and frontier business development with MNC. While utilizing her own research experience, she discovers and nurtures deep tech startups in the United States, United Kingdom, Singapore, Malaysia, and the Philippines where the Leave a Nest Group is based, and at the same time designs new businesses for Japanese companies in collaboration with the startups. She also has experience in accelerating Japanese deep tech startups enter the Southeast Asian market and Southeast Asian startups to enter the Japanese market, and has been appointed as a Director of Leave a Nest Singapore since December 2022.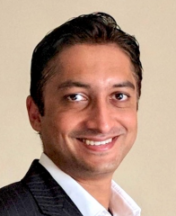 Ramanujam Ravikrishna Ph.D.
in Life Science

Dr. Ravikrishna Ramanujam (Ravi), is in the frontier Development Division in Leave a Nest Singapore. He obtained his Master's degree in Biochemistry from Annamalai University, India and his Ph.D (Life Sciences) from Nanyang Technological University, Singapore. In Leave a Nest he is involved in DEEP-TECH startup scouting, entrepreneurship support & impact investing. He is also passionate about knowledge creation and encouraging the younger generation about applying science & technology for community development & towards alleviating real-world problems.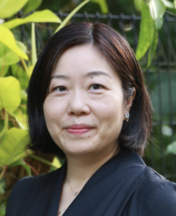 Administration Manager
Maiko Miyashita B.A.
in Public Economics
Ms. Maiko Miyashita is in the Administration Division in Leave a Nest Singapore. She received her bachelor's degree in Public Economics at Chuo University in Japan. Her interest is in social science. She is a state certified social insurance and labor consultant and has experience as a consultant for starting up a business for ten years. Her experience in previous jobs allows her to support Leave a Nest members by creating an environment to allow members to engage on projects to bring Advancing Science and Technology for Global Happiness. In addition, the experience will allow her to support the startup which tackles global issues with Leave a Nest group in the future.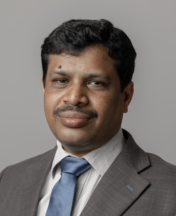 Thamizvanan Sivakumar
in Master of Science in Mechanical Engineering and specialised in Advanced Manufacturing

Siva, recently graduated in Master of Science in Mechanical Engineering and specialised in Advanced Manufacturing, awarded with Honours with Distinction from National University of Singapore (NUS). Previously, He obtained first degree in Bachelor of Technology in Mechanical Engineering (Honours) from National University of Singapore (NUS) as well. During his Master and Bachelor degree, his research include, ink jet 3D printing using Graphene which can be used in Healthcare, Flexible electronics, Satellites, etc, and Optimization of parameters for Electrical Discharge Machining (EDM) for certain kind of nickel alloys.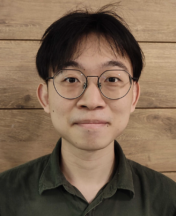 Mark Chiam
in Bachelor of Environmental Science and Aquaculture

Mark is a Bachelor degree graduate of Environmental Science and Aquaculture at James cook University. Mark helped to pioneer the start of aquaculture club during his university days where he helped to raise awareness of sustainable ocean practices through organising workshops and field trips. He joined Leave a Nest Education Division in order to express science to students in an easy and enjoyable way. Mark also hopes to advance science and nurture the next generation through environmental conservation topics and science workshops.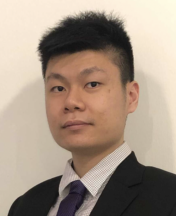 Ham Kai Jie
in Bachelor of Electrical and Electronic Engineering
Kai Jie is a Bachelor degree graduate of Electrical and Electronic Engineering at Nanyang Technological University of Singapore. Kai Jie was part of NTU Fastforward, the NTU board games club and served as CGM for a year. He joined Leave a Nest Frontier Division in hopes of discovering new passions and being conscious of lifelong learning. Having dabbled into game design in university, Kai Jie hopes to make Leave a Nest a more vibrant company for its members through gamification of part of its processes and culture.