SINGAPORE / COMPANY PROFILE
Leave a Nest Singapore Pte. Ltd.(201026851H)
Education in science and technology, human resource development, research, planning and consulting for start-ups, etc.
LOCATION
71 Ayer Rajah Crescent, #06-11/12, Singapore 139951
TEAM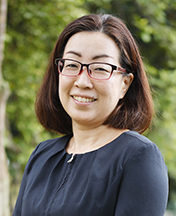 Director
Dr. Kihoko Tokue Ph.D.
in Science
Dr. Tokue is Managing Director of Leave a Nest Singapore, and Founder of Leave a Nest Malaysia. She was born in Tokyo but raised in Southeast Asia, studied bachelor degree in America and then moved to Australia for Master and PhD degree carrying out field work. Currently she is creating platform in ASEAN to nurture the next generation innovators, startups involving business development partners from industry. Her dream is to one day bring a change to a world with advancement of science and technology with true understanding and appreciation for nature.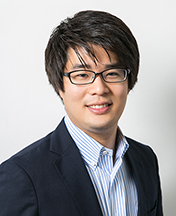 Director
Mr. Shohei Michael Maekawa MSc
in Science
Mr. Maekawa is the President of Leave a Nest UK. He was born in USA and raised in Europe. He studied Zoology for his undergraduate degree and Evolutionary Anthropology for his postgraduate degree, both at University College London. With experience aboard and passion towards advancement of science and technology, he joined Leave a Nest in 2013. Currently president of Leave a Nest United Kingdom and Director of Global Bridge Laboratory of Leave a Nest Co., Ltd. He became Director of Leave a Nest Singapore Pte. Ltd. from May 1st 2019 with the vision to interconnect various industry partners for global development.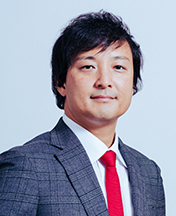 Director
Yukihiro Maru Ph.D.
in Agriculture

Dr. Maru is the founder and CEO of Leave a Nest Group. He earned a Doctorate degree at the Graduate School of Agriculture and Life Sciences, the University of Tokyo. He founded Leave a Nest Co., Ltd. in 2002, which became a leading science bridge communication company in Japan. Dr. Maru is the technical advisor for euglena Co., Ltd. which was listed in the First Section of the Tokyo Stock Exchange in 2014. He is also an innovator who has been involved in launching more than 78 startups including Challenergy, Inc. At the same time, he is holding the role as co-founder of Real Tech Fund and science evangelist of Drone Fund. He is an expert in advising young entrepreneurs in business development and venture spirit. Not limited in Japan, he has taken initiatives expanding his business to the world.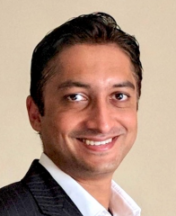 Ramanujam Ravikrishna Ph.D.
in Life Science

Dr. Ravikrishna Ramanujam (Ravi), is in the frontier Development Division in Leave a Nest Singapore. He obtained his Master's degree in Biochemistry from Annamalai University, India and his Ph.D (Life Sciences) from Nanyang Technological University, Singapore. In Leave a Nest he is involved in DEEP-TECH startup scouting, entrepreneurship support & impact investing. He is also passionate about knowledge creation and encouraging the younger generation about applying science & technology for community development & towards alleviating real-world problems.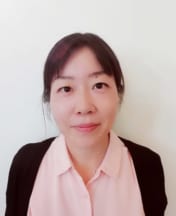 Maiko Miyashita B.A.
in Public Economics
Ms. Maiko Miyashita is in the Administration Division in Leave a Nest Singapore. She received her bachelor's degree in Public Economics at Chuo University in Japan. Her interest is in social science. She is a state certified social insurance and labor consultant and has experience as a consultant for starting up a business for ten years. Her experience in previous jobs allows her to support Leave a Nest members by creating an environment to allow members to engage on projects to bring Advancing Science and Technology for Global Happiness. In addition, the experience will allow her to support the startup which tackles global issues with Leave a Nest group in the future.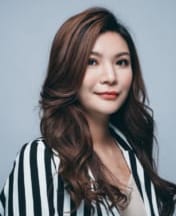 Ying Hui Loo Ph.D.
in organic chemistry
Mango has been living in Singapore, went to Australia in 2011-2013 and got her Bachelor of Science in Chemistry with Honours from University of Queensland. She took on an engineering role at a hard disk firm in Singapore to widen her experience and get exposure for 2 years. She went to Hong Kong in 2017-2021 where she completed her postgraduate degree from University of Hong Kong. She managed to obtain the opportunity to do her doctorate studies in organic chemistry in the final year where she specialised in total organic synthesis and catalysis. Having studied in 3 different countries, she was exposed to a diverse group of people with very different views. She has learned to interact and gain new perspectives through this experience and help increase her ability to better relate to others. She decided to join them under the Research Development and Frontier Development Division