AMERICA / COMPANY PROFILE
Leave a Nest America Inc.
Education in science and technology, human resource development, research, planning and consulting for start-ups, etc.
LOCATION
101 California St, Suite 2710 San Francisco, CA 94111 USA
TEAM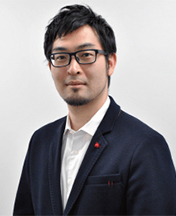 President
Ryuta Takeda Ph.D.
As a Ph.D. in biotech field, Dr. Ryuta Takeda is actively involved in deep-tech startup ecosystem in San Francisco and Boston, and passionate on bridging cutting edge US startups to Japanese and south east asia market.
He has organized startup showcase event "TECH PLAN DEMO DAY" series for 3 years in US to make it happen.
He received his Ph.D. from The Ohio State University.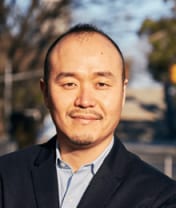 Director
Dai Yoshida MBA, JD
Lawyer with MBA and Database Engineer background, Mr. Yoshida has been active as an entrepreneur, attorney, angel investor and active management of well known startups.
Before founding his own law firm, he was Blackbelt Six Sigma at General Electric and Big database engineer at Blackrock.  Mr. Yoshida also served as Inhouse counsel for Sony Interactive Entertainment and Corporate Associate for Squire Patton Boggs.
Mr. Yoshida currently serves as a director for TBM, Japanese startup with Limestone based new material; Limex.  He also advises Plug and Play for both US and Japan.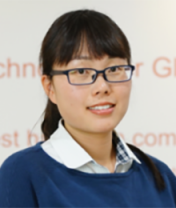 Director
Satomi Maeda Ph.D.
Dr. Satomi Maeda moved to the US after graduating from high school and attended university to study Psychology. Her doctoral research was about visual attention in dual-task situations.
While working on doctoral research, she was also working as an academic advisor for the undergraduate program in Psychology engaging in academic counseling, holding seminars and evaluating undergraduate curriculum.
Her passion is to bridge Japan and the United States in education programs especially in the context of education and human resource development.