Leave a Nest Group CEO Dr. Yukihiro Maru will be in the panel discussion at Future Food Asia tomorrow.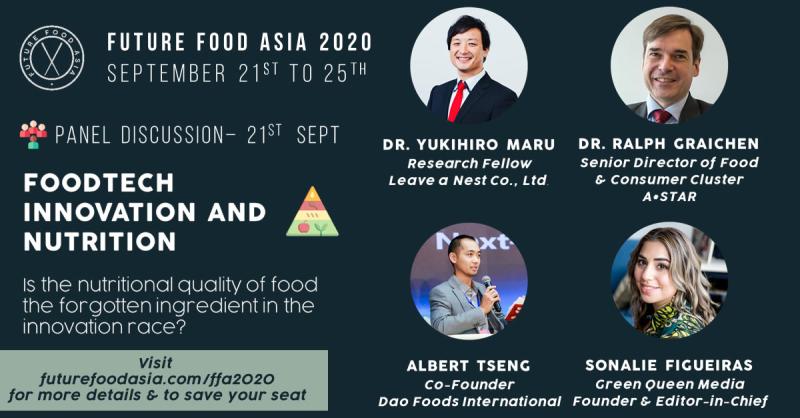 Tomorrow on 21st September Future Food Asia 10:45- (Singapore time) Dr. Yukihiro Maru will be in a panel discussion.
Future Food Asia is held virtually this time with satellite venue in various countries including, Sydney, Hong Kong to name a few in the session called "Foodtech Innovation and Nutrition – Is the Nutritional Quality of Food the Forgotten Ingredient in the Innovation Race?" Other panelists includes, Mr. Albert, Tseng, co-founder of Dao Foods, Dr. Ralph Graichen, senior director, food & consumer, biomedical research council and moderated by Ms. Sonalie Figueiras, founder and editor-in-chief Green Queen.
We will be re-visiting food technology themes in up coming TECH PLAN ASEAN final in 28th November and probably once again in Feb. 2021 in Hyper Interdisciplinary Conference in Singapore.
Keep out a watch for our corporate website news release for another exciting events.