TECH PLANTER Alumni ReadRing won Louis Braille Touch of Genius Prize for Innovation in 2021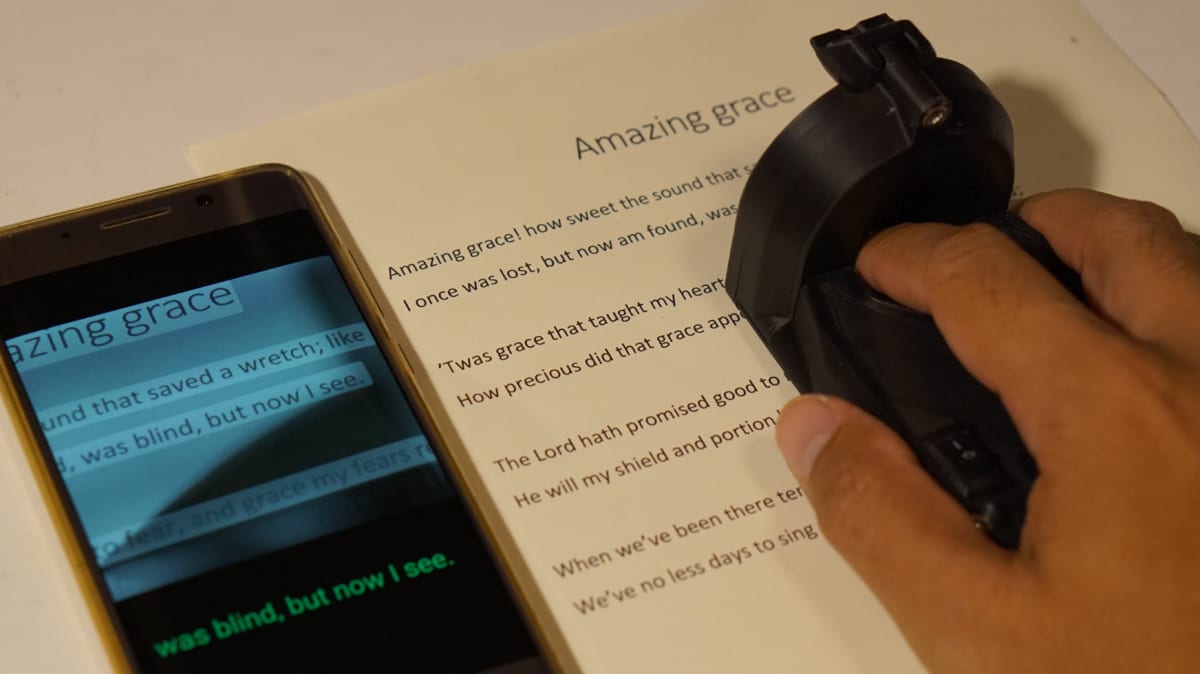 ReadRing, one of the TECH PLANTER alumni has been selected as the winner of Louis Braille Touch of Genius Prize for Innovation in 2021  from National Braille Press. This prestigious award has been given annually to the project with the most innovative idea in the field of braille literacy worldwide. In addition to the $10,000 USD cash prize, the winner will have the opportunity to promote their services through an award presentation and press release at the publisher's annual conference.
ReadRing is a startup from Thailand established in 2017 to deliver a solution for people who are blind blind. Access to braille content is limited for them, but their passion to learn new knowledge does not differ. So, ReadRing has developed their device with a unique rotary braille display mechanism that is linked to the text and character recognition system for digital device. With this technology they have applied to TECH PLANTER in Thailand 2019 and won a Grand Winner as well as delightex and Mitsubishi Electric award in TECH PLANTER in Singapore 2019. 
Through the participation to TECH PLANTER, they have also selected by the joint program run by Ota city and Leave a Nest. This program matched ASEAN startups having difficulties in device prototype to the Japanese Super Factories (small medium size, but skilled manufacture) . ReadRing received 5 million JPY grant to collaborate with one of the Super Factories in Ota city.
In addition to such manufacturing support, Leave a Nest and its subsidiary NEST iPLAB supported their patent filing in Japan and it was awarded within 2 month. This happened based on the  Patent Examination Highway and Super Early Examination System in Japan. We believe that our unique IP strategy (see below) worked for many ASEAN startups who suffer long period of patent prosecution in their own countries.
Just like ReadRing, Leave a Nest supports TECH PLANTER teams in various ways through its numerous opportunities and networks according to the needs of them. TECH PLANTER in ASEAN is running this year as well and Leave a Nest will continue supporting Deep Tech startups. Please come join to the TECH PLANTER community!
About ReadRing's award on Louis Braille Touch of Genius Prize:
http://www.prweb.com/releases/national_braille_press_announces_winner_of_the_touch_of_genius_prize_for_innovation/prweb17989843.htm
Learn more about ReadRing:
https://nestgarage.com/883-2/
About TECH PLANTER:
https://en.techplanter.com/
About Leave a Nest and NEST iPLAB full-fledged IP Strategy:
Leave a Nest Strengthens Intellectual Property Strategy for Southeast Asian Startups in Collaboration with NEST iPLAB
For inquiry:
[email protected] (Attn to Mr. Michael Maekawa and Dr. Takumi Jindo)