Join Our Internship Program! Starting on August 26!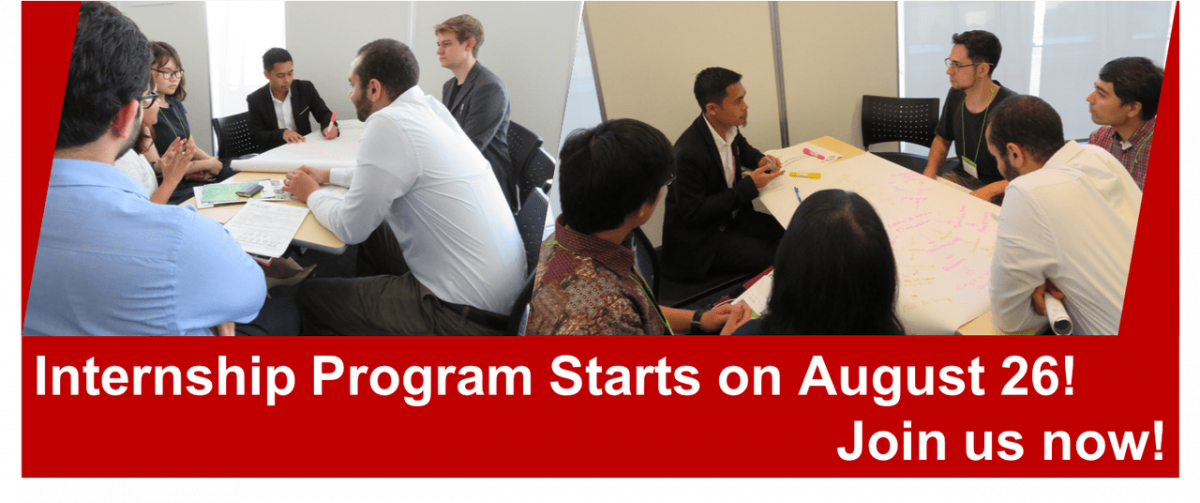 Research on weekdays, Internship on Sundays!
Seeking for career path after degree?
Wants to share the wonder of science with the society?
Looking for opportunities to apply research skills outside of the lab?
Then this is the chance that you cannot miss!
Leave a Nest internship is a unique program where you can take actions to be closer to your goals. Since researchers usually spend weekdays on doing research, this internship will only took place every Sunday. So wait no more, let's take the first step to create your own career!
---
Contents
Details
Requirements
Application
Members
Main activities at interns
---
Details
Time: Every Sunday

1pm – 3pm (Science Bridge Communication training or Internship Meeting)

3pm-5pm (Project meeting)

Schedule:
Date
1-3 pm:
Science Communication Leadership Training Program
3-5 pm:
Project Meetings
August 26
Orientation
September 2
Leadership Management
○
September 9
Communication
○
September 16
Presentation
○
September 23
Writing
○
September 30
Management
○
From October

(Weekly Meetings)

○
Requirements
Participation term: At least three months.

Qualifications: Graduate students and postdocs (undergraduates need consultation)
Application
Apply from HERE.
If you have any questions, kindly contact us at: [email protected]
(Izumi Dateyama, Global Platform Development Division)
Members
<
Affiliation>
The University of Tokyo, Tokyo Institute of Technology, Ochanomizu University, Tsukuba University, Tokyo Metropolitan University, Hosei University, Tokyo University of Pharmacy, Kyoto University, Osaka University, Osaka City University, Doshisha University, Nara Institute of Science and Technology, Kinki University, etc.
<Participation motive>
To develop skills in planning and carrying out new projects t

o introduce my research topic to future scientists.

To improve writing skills.

To work in the educational field in the future.

To gain experience working in a company while studying for Ph.D. degree.

To gather fellows to carry out dream projects.

To contribute to the society through participant's research project.
Main activities at interns
Leave a Nest's projects are diverse. You will work together with the Leave a Nest staffs on the planning and management of the following projects according to your interests. You can also introduce your own ideas of project to be carried out.

Management of science workshop

Science workshop creates the opportunity for children to have interest in science.

Production of science magazines

Leave a Nest has been publishing numbers of magazines to increase the understanding and interest of the societies towards science. You can work on the articles for these science magazines. someone is a science magazine for middle and high school students, and incu・be is a magazine for undergraduate and graduate students to assist discovering research career. We also publish English magazine called GARAGE.
Interns will also have the opportunities to be involved in a variety of career seminars such as collaboration with student organizations.
Training seminar for teachers / Development of science kits

After conducting science workshop, interns can also involve in the training seminars for teachers to introduce the latest research and developing science kits.

Planning and operation of events organized by Leave a Nest

Interns can learn the how to operate events planning through various events organized by Leave a Nest such as Science Castle, Career Discovery Forum, Hyper Interdisciplinary Conference and TECH PLANTER.

Science Bridge Leadership Training Course

Leave a Nest's internship program provides a training seminar called, <Science Bridge Leadership Training Course>. It is a 5-sessions-curriculum that enables researchers to improve leadership, communication, presentation, management, and writing skills that are necessary to share the value of science and technology in a comprehensible way.

FAQ
Do I have to participate every Sunday?
Yes. Basically, participation every Sunday is required. However, if there is research or other unavoidable circumstances, it is negotiable to take an absence by notifying in advance. Also, you can take long break for submitting papers or preparation for conferences. For example, some took a break for about two months before submitting a paper, and others took a year off for preparation for a national examination of pharmacists.
What field of researchers or majors do you accept as interns?
Any body from any field is welcomed. We have interns that came from variety of fields: biology, engineering, chemistry, psychology and so on. You are welcome to introduce the story of the front line in your research field. We would love to start new projects with you.
What can I do with this internship program?

You will have the opportunity to improve your science communication skills, presentation skills, management skills, leadership, etc. These skills are trained through not only the seminars but also through practices in organizing science workshop, writing articles for the magazines and other projects. You will learn project management skills as a leader in the society, which you will learn more than just working in the lab. However, what we provide is just the opportunities to learn. It is all up to you to utilize the opportunity. Sky is the limit. Try and see what changes you can make.   
Will there be a time where I have to work on weekdays?

Basically internship activities are only on Sundays. Events such as Science workshop or accompanying Leave a Nest staff to business meetings could be on weekdays, but it is not a compulsory participation.
How interns manage both lab work and internship program?

Leave a Nest internship is basically held only on Sundays. We gather and have a meeting to discuss on the projects and if necessary, catching up weekdays for the details through emails/online chats. Time management also part of the training. Try to think how to manage your time to balance your research and career establishment.
---
If you have any questions, kindly contact us at: [email protected]
(Izumi Dateyama, Global Platform Development Division)