Leave a Nest Capital invests in uFraction8, UK BioTech engineering startup aiming to solve big issues in Bioeconomy – Supporting expansion to Japan and ASEAN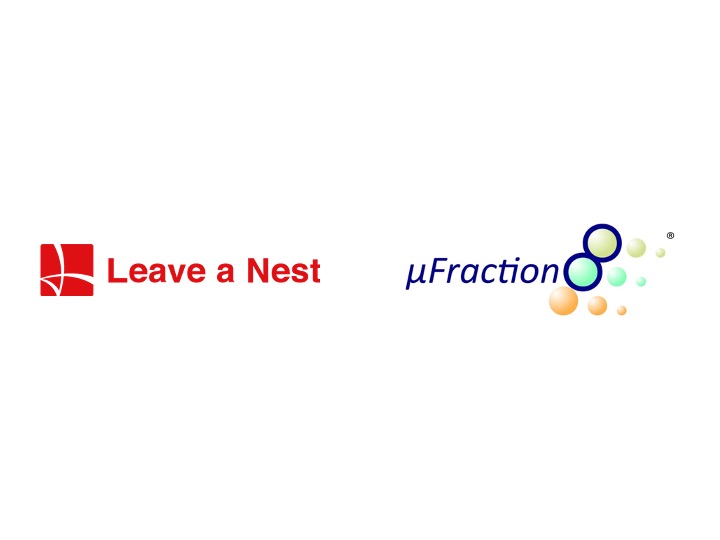 As a Leave a Nest Group, we are pleased to announce that Leave a Nest Capital Co. Ltd. (Representative Director: Masahiro Ikegami, Head office: Shinjuku-ku, Tokyo) has invested in uFraction8 (Co-Founders Brian Miller and Monika Tomecka, Head office: Falkirk, Scotland), a UK BioTech engineering startup. With this investment, ufraction8 aims to further develop their own device, and its business in Japan and ASEAN with support from Leave a Nest in Japan and Leave a Nest Singapore. 
News release by uFraction8: Here
uFraction8 was founded in April 2017 as a spin-off startup of Heriot-Watt University, from Scotland, UK. They have been subsequently backed by a local deep tech accelerator and government agency. 
With the vision to "enable the global transition to sustainable bio-based manufacture to help feed and maintain the health of people and ecosystems". uFraction8 offers a microfluidic technology that allows easy separation of cell-based products from liquid. Multiple stacks of microfluidic chips and a unique design regulate the equal flow and pressure of cell-based liquids to each chip, allowing separation of cells at a much lower energy cost compared to conventional cell separation methods such as centrifuge. Their technology can be applied for a wide range of cell-based products such as microalgae, and mammalian cells. Implementation of their technology will lead to a revolution in bioeconomy and may become a breakthrough to many issues that exist in the world. uFraction8 plans to expand their technology and business not only in Europe but across the world including Japan and ASEAN region. 
Since 2017, Leave a Nest Group has been conducting the TECH PLANTER programme in the UK, to discover, nurture and create an ecosystem for Deep Tech startups. Through this program Leave a Nest has been supporting startups like uFraction8 to meet potential business partners to support their growth. In fact, uFraction8 was the first Grand Winner of TECH PLANTER in UK and with their achievements, they were invited to Japan to attend Hyper Interdisciplinary Conference to discuss with potential partners in Japan. During their Japan trip, they initiated discussion with Japanese manufacturers (so called "Super Factories") to solve their prototyping needs. Now their prototype is available to see in the Center of Garage in Tokyo. 
Introduction video of uFraction8
This investment will further accelerate uFraction8's entry into the Asian market, especially Japan and ASEAN. Leave a Nest will support uFraction8's sales activities and manufacturing of the working prototype. Dr. Brian Miller said "uFraction8 and Leave a Nest share the vision to use science to make the world a better place for all. This investment is crucial to developing UFraction8's technology for making biomanufacturing sustainable both economically and environmentally. We can't wait to be working together in Japan again!"  
UK Director for Leave a Nest United Kingdom, Jack Wratten, said "This represents a superb example of how Leave a Nest can help connect UK deep-tech startups to the wider Asian economies, their advanced manufacturing facilities and investors."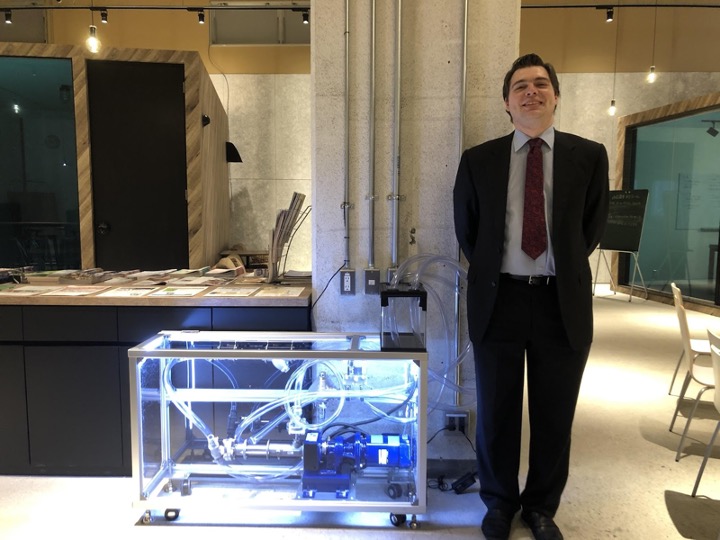 Prototype manufactured in Japan and showcased in Center Of Garage, Tokyo, Dr. Brian Miller(CEO)
Going forward, the Leave a Nest Group will continue to support the expansion of UK startups to markets in Japan and ASEAN through deepening of relationships through initiatives such as investments to UK Startups. Moreover supporting UK startups through subsidiary creation, manufacturing, IPO, marketing etc. in Japan and ASEAN Markets.
Inquiries on this : 
Leave a Nest
PIC:Shohei Michael Maekawa
Email: [email protected]