Leave a Nest Makes NEST iPLAB Co., Ltd. a 100% Subsidiary to Strengthen R&D Strategy Support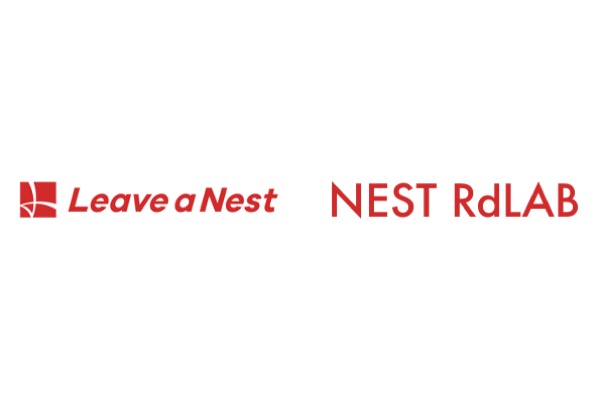 Leave a Nest Co., Ltd. (Group CEO: Dr. Yukihiro Maru, Head Office: Shinjuku-ku, Tokyo) announces that it has acquired 100% of the issued shares of its subsidiary NEST iPLAB Co., Ltd. (CEO: Hiroyuki Takahashi), making it a wholly owned subsidiary. As part of this acquisition, NEST iPLAB Co., Ltd. is changing its name to "NEST RdLAB Co., Ltd." and will provide R&D strategy support, including intellectual property strategies, to R&D-oriented venture companies and business firms.
NEST iPLAB was established in 2019 as a joint venture between Leave a Nest and iPLAB Startups (now "One ip"). Since its establishment, it has focused on providing Southeast Asian and domestic startups, as well as academia researchers, the necessary IP strategy support to achieve social implementation.
Related link: Leave a Nest Strengthens IP Strategy for Startups in Southeast Asia Through its Subsidiary NEST iPLAB
Leave a Nest has been promoting TECH PLANTER since 2014 as an effort to address unresolved global issues ("deep issues") that are difficult to solve with a single technology, and instead, solve them through a collective approach using science and technology ("deep tech"). For deep tech venture companies to realize the social implementation of technology to solve these issues, in addition to the perspective of intellectual property strategies such as novelty and inventiveness, it is fundamental to have both a comprehensive understanding of intellectual property strategies such as novelty and creativity, and the R&D perspective that steps up from the laboratory level to the field level by progressing through the cycle of hypothesis, verification, and discussion. However, during the implementation of the TECH PLANTER, it became apparent that there is a shortage of experts who understand venture companies' technologies and aspirations, and that can provide support from the perspective of both R&D and IP strategies.
Therefore, by making NEST RdLAB a wholly owned subsidiary and changing its company name, we aim to transform it into an organization that provides R&D strategy support that encompasses intellectual property strategies, thereby eliminating the shortage of experts who can help develop both R&D and IP strategies.
Furthermore, the laboratory management system and expertise that Leave a Nest has built up in-house will be transferred to NEST RdLAB to strengthen its support function for research and development.
By more effectively bridging R&D and intellectual property strategies, the Leave a Nest Group will form a collective body of science and technology to accelerate the resolution of global issues.
Overview of NEST RdLAB
Company Name: NEST RdLAB Co., Ltd.
Website: http://rd.lne.st
Head Office: Iidabashi Miyuki Building, 1-4 Shimomiyabicho, Shinjuku-ku, Tokyo
CEO: Dr. Hiroyuki Takahashi (Executive Officer at Leave a Nest Co., Ltd.)