We have a winner for the very first Tech Plan Grand Prix in Malaysia!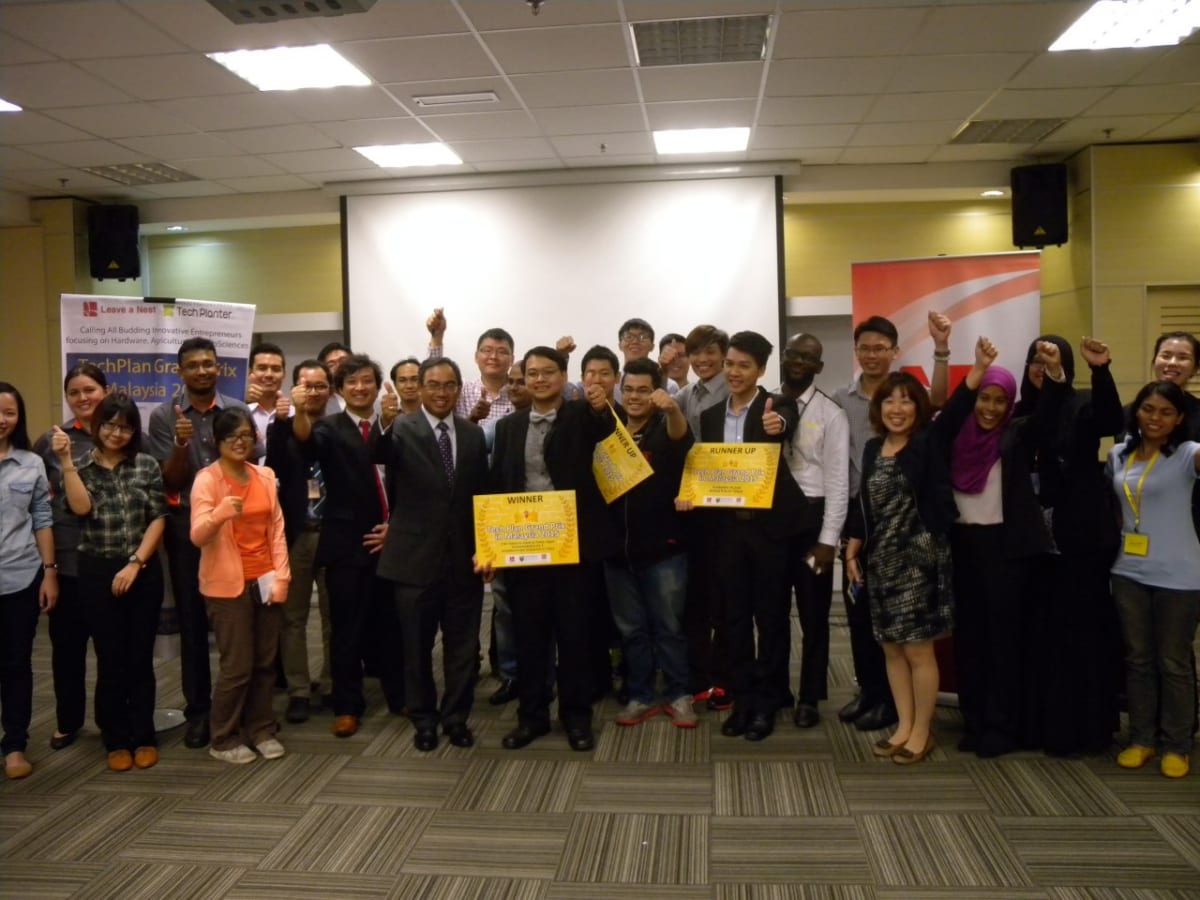 The very first Tech Plan Grand Prix in Malaysia has been a success. On June 22 at Research Management and Innovation Complex at IPPP building, we had 13 teams with original business plan gathered to showcase their ideas.
3 teams were awarded a prize. 1st prize winner will travel to Japan to attend AgriScience GP in Tokyo Japan on 3 Oct. 2015. Runner-ups are given the chance to attend the event.
1st Prize Team C-Heart (registered mark) Universiti Putra Malaysia, Production of supercritical carbon dioxide extracted C-Heart Oil, Dr Khoo Hock Eng and Dr. Azrina Azlan
1st runner up Team Flash Universiti Malaya, Mini Desktop size selective laser sintering, Darween Reza Sabri, Chu Wei Hong, Vincent Lok
2nd runner up Team N-ext Universiti Malaya, Nanofibre wound dressing, Chen Li Chau, Dr. Amalina Binti Muhammad Afifi
The event started with short presentation by Dr. Rofina Yasmin Othman, Director of UMCIC, Universiti Malaya. Her talk's main topic covered the importance of innovation coming from research in Universities. She also mentioned how those efforts are being supported by the Universiti of Malaya with examples of university born start up companies.
With the encouragement from Dr. Rofina Yasmin Othman, all 13 teams presented their ideas. Some of them looked nervous but all teams presented their work with confidence and passion we were looking for. Leave a Nest Malaysia hopes that this will be the platform for all researchers in Malaysia to nurture business ideas from research outputs.
We also had a great honor to have YBhg. Dato' Dr. Mohd Nazlee Kamal, CEO of Biotechnology Corporation to join our panel of judges.
We will hope to see more teams to participates from different part of Malaysia in 2016. Hope to see you there!