Director Dr. Maru appointed as Visiting Professor at UTM-MJIIT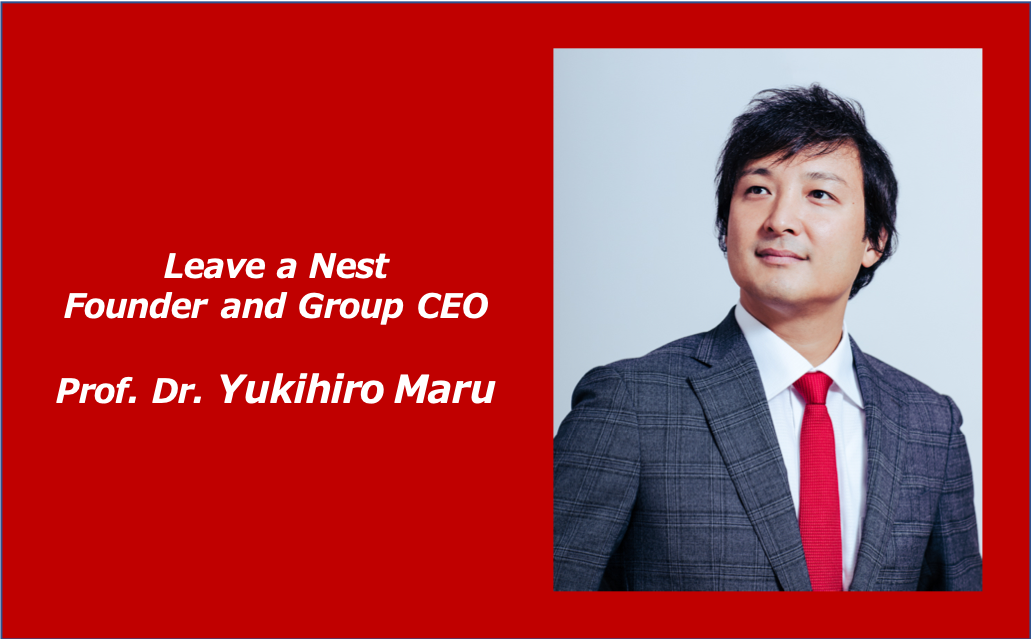 We are happy to announce that Dr. Yukihiro Maru, Director of Leave a Nest Malaysia Sdn. Bhd. have been appointed as a Visiting Professor at Universiti Teknologi Malaysia – Malaysia Japan International Institute of Technology (UTM-MJIIT) on 25th August 2019. 
UTM is a leading engineering university. Based on the Look East Policy introduced by Prime Minister, Dr. Tun Dr. Mahathir bin Mohamad during his previous premiership, MJIIT was established in 2010 with the vision to become a Global Leader in Japan-oriented engineering education, leveraging on the strength of Japanese technology, professional ethics and high-value work.
Leave a Nest Malaysia has been bridging frontier research and industry, and in January 2019, we have established Nest-Bio Venture Lab in UTM-MJIIT by inviting leading biotech venture companies from Japan such as euglena., Ltd. and Metabologenomics, Inc. to contribute more to nurture the next generation of researchers and accelerate biotech research from Malaysia.
In Leave a Nest Malaysia, with Mr. Abdul Hakim Bin Sahidi appointed as the youngest Managing Director in Leave a Nest Group, all local members are graduates from UTM-MJIIT. We believe that MJIIT, as an institution of higher learning, has a big potential to produce talents to lead Southeast Asia region and the world. Therefore, the appointment of Dr. Maru as a new Visiting Professor at MJIIT is timely as he will be able to inspire and share his valuable knowledge and experience to Malaysian students.
We are also delighted to announce that our Nest-Bio Venture Lab partner companies, Dr. Kengo Suzuki, Executive Officer, Head of R&D of euglena Co., Ltd. and Dr. Shinji Fukuda, President Chief Executive Officer of Metabologenomics, Inc. have also been appointed as Visiting Professors in MJIIT.
In the wake of this time appointment, Leave a Nest Group aims to contribute more to accelerate technological partnership between the two friendly countries, Japan and Malaysia, and to support the growth of passionate young researchers and entrepreneurs.
If you are interested in working with us to nurture young researchers or starting joint research through setting up university lectures and seminars, please feel free to contact us.
Contact us 
[email protected]
Nami Akinaga, Director CAO, Leave a Nest Malaysia Sdn. Bhd.