Thank You For Making TECH VENTURE MEETUP Malaysia 2019 a Success!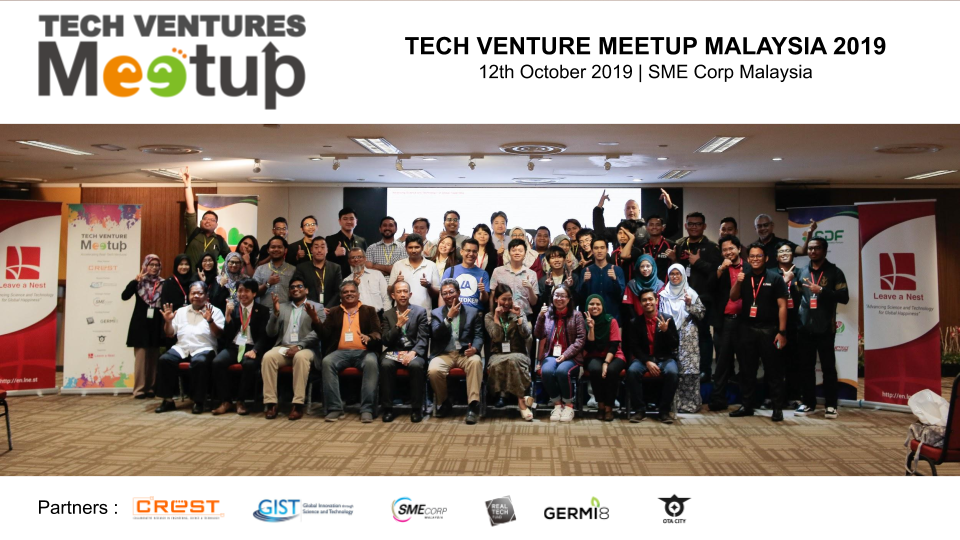 Thank you for making TECH VENTURE MEETUP Malaysia 2019 A Success!
On 12th October 2019, Leave a Nest Malaysia was successfully conducted TECH VENTURE MEETUP Malaysia 2019 as the continuous support towards Real-Tech Startups especially TECH PLANTER Community.
Despite the busy week of startup ecosystem in Malaysia, about 70 participants from startups, researchers, corporations, government agencies and investors participated and mingle around to explore potential collaboration in accelerating their business.
Lets recap some of the Highlights of Event.
1. Opening Remarks from Mr. Noor Azmi Said,  CEO of SME CORP. Malaysia.
In his Opening remarks, Mr. Noor Azmi Said shared his experience as one of the past judges of TECH PLANTER in Malaysia in July. He mentioned that he was interested with the perspective of Japanese Judges when they judged the finalists which not only focusing on monetary values but also humanity values. He think TECH PLANTER is a unique platform that really have the potential to accelerate Real-Tech Startups especially with the support of Japanese Monozukuri Ecosystem that Leave a Nest bring into the network. This is first time for SME CORP. Malaysia to become Strategic Partner for TECH VENTURE MEETUP Malaysia 2019 and he believed that this program will be really beneficials for all local startups and local players.
2. Keynote Speech from Dr. Kengo Suzuki, Co-Founder of Germi8 & Selection member of Real Tech Fund
Despite last minute changes of keynote Speaker from Mr. Daiki Kumamoto to Dr. Kengo Suzuki, Dr. Kengo Suzuki were able to make the Mahkota Hall happening with his strong Keynote speech. In his speech, he strongly invited Malaysians startups to work together with him to change the world.
3. Partners Presentation
This year, TECH VENTURE MEETUP Malaysia 2019 was strongly supported by local and international partners. All Partners were given opportunities to share about their organizations and how the startups could work together with them to accelerate their business to the next level.
4. Startups Presentations
One of the main highlights during the event were Startups Presentation. 7 startups from TECH PLANTER community and Ota City program were selected to share about their current progress and attract more partners to work together with them.
5. Business Matching and Prototyping Consultation.
During Business matching, some of the local startups and local partners were given opportunities to have one on one discussion with Japanese Partners to explore potential collaboration. Besides that, we are fortunate to have Mr. Seki from Seki Tekkousho, one of Japanese Superfactory to gave prototyping consultation to local startups.
6. Exhibition by Startups and Partners
Besides exciting stage events, there were also exciting exhibition happening in different halls. We have 18 startups,corporations and partners exhibiting during the day.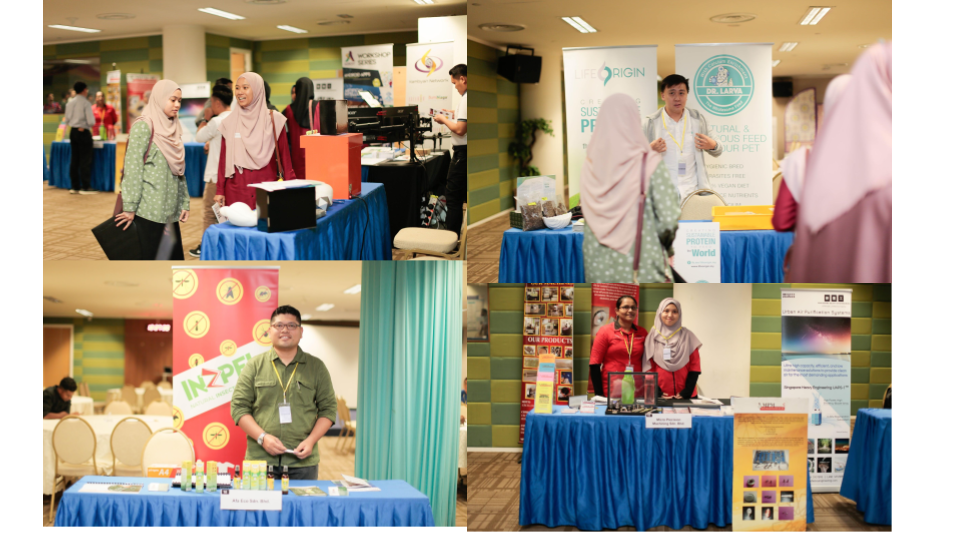 7. Forum Discussion entitled : " Collaborative Competition, Way Forward For Global Startups?
Last but not least, the final agenda of the TECH VENTURE MEETUP Malaysia 2019 was a Forum Discussion which discussed about the Pros and Cons of collaborative Competition . As a summary to the discussion, all panelists strongly advised to all startups to start opening the doors towards collaboration if they want to accelerate their business towards the global stage. In this 21st era, the key is to collaborate with any partners that could complement with our technologies and business.
Hopefully, all participants acquired useful knowledge and meaningful collaboration throughout the event.
Next, Leave a Nest Malaysia will conduct the 2nd Hyper-Interdisciplinary Conference in Malaysia 2020 on 18th January 2020. Details of the program will be shared soon.
By the time, please Pre-register here to participate: http://bit.ly/HICMY2020
Our past Hyper Interdisciplinary Conference in Malaysia 2019: https://en.lne.st/2019/01/23/hicmy_completed/
Stay tuned with us and if you have any question, please contact to [email protected]