Extension of Temporary Office Closure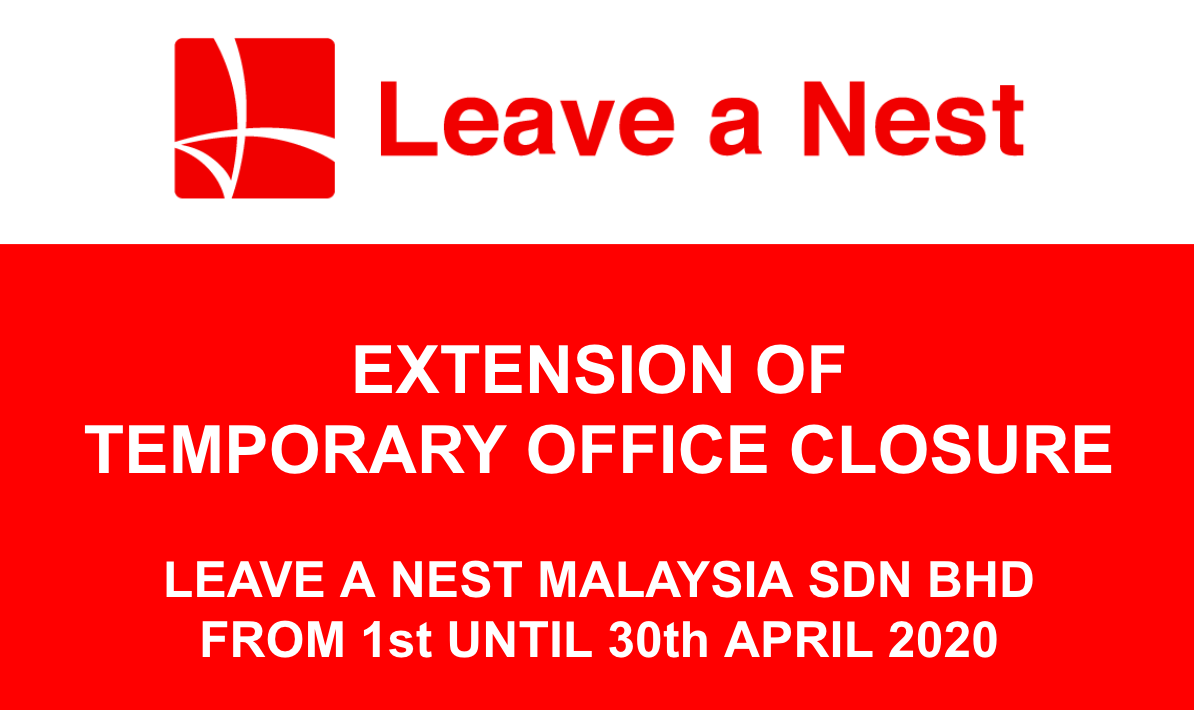 Following the announcement of extension period of Movement Control Order (MCO) by the Prime Minister of Malaysia on 25th March 2020, Leave a Nest Malaysia Sdn. Bhd. hereby would like to inform that temporary office closure will continue to take effect from 1st April 2020. 
Please also be informed that due to the closing of our main office at Found8, KL Sentral is until 30th April 2020, Leave a Nest Malaysia office will remain unopened until that date.
We call upon all our contacts and partners to follow the advice and guideline set by the government in our fight against the violent virus.
Reference links:
https://www.pmo.gov.my/2020/03/perutusan-khas-yab-perdana-menteri-25-mac-2020/
https://global.lne.st/news/my/2020/03/17/lvnsmy_temporary_closure/