Leave a Nest Malaysia Joined as Judge in Semi-Final Round of Battle of The Digital Ninjas 2020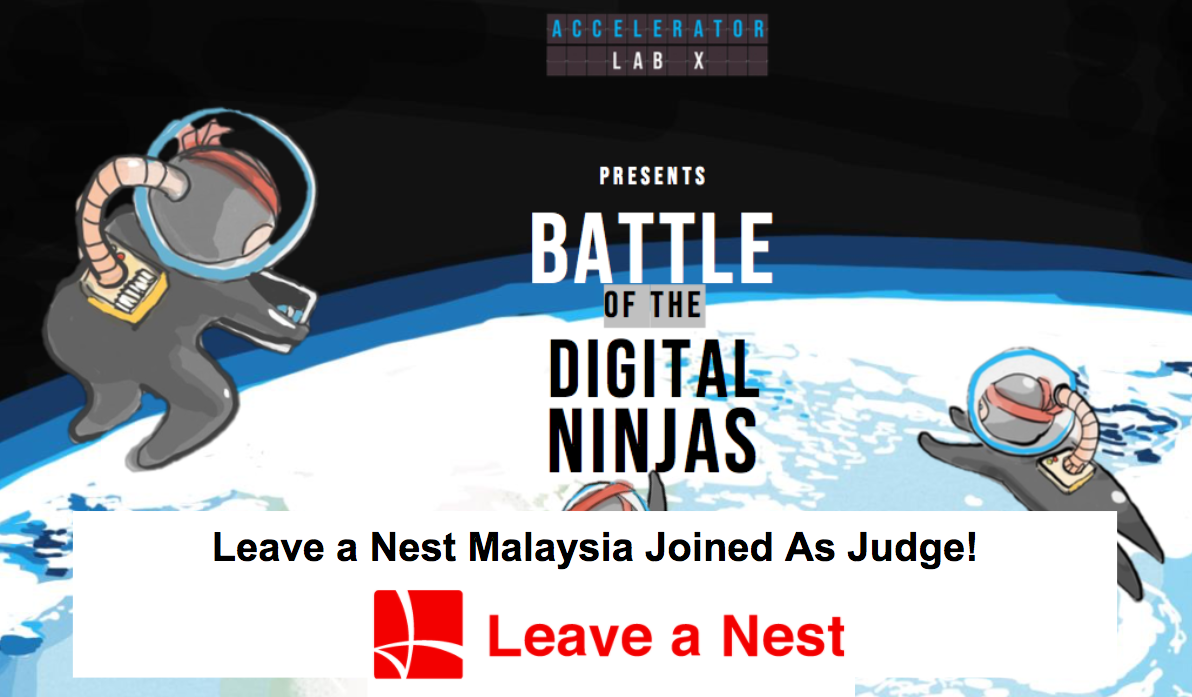 #mydigitalmaker under Malaysia Digital Economy Corporation (MDeC) has invited Leave a Nest Malaysia Sdn. Bhd. as Judge in the semi-final round of Battle of The Digital Ninjas 2020 at #mydigitalmaker's virtual fair, on 8th October 2020. The battle was conducted online and participated by a total of 17 teams from local schools.
The Digital Ninja program is a leadership and digital maker skills enhancement program, targeted at Malaysia's best and brightest young digital innovators aged 11-17. These students are groomed by the industry partners to become future digital heroes who are able to utilize their creativity to come out with innovative solutions.
 The ninjas passionately presented their ideas and demonstrated their digital-based prototypes through with the theme: "Digital Solutions for Community-based Problems" that seek to solve the world's challenges. The ideas by students touched on solving a range of problems starting from data tracking system for aquaponic farmers, flood warning system, system to detect harmful gasses, maintaining freshness of fruits in box, and many others.
The judges for the semi-final round are from Sunway iLabs, Agmo Studios, Cyberview Sdn. Bhd., Faculty of Electrical and Electronics, Universiti Malaysia Pahang, Intel, and Quandantics Sdn. Bhd. while Leave a Nest Malaysia is represented by Ms. Idarahayu* Ayob.
At the end of the semi-final round, 6 top teams have been selected by the judges. The team will make their pitch at the #mydigitalmaker Fair 2020 which will be held virtually and online on 10th October 2020. 
Congratulations to all the finalists and thank you MDeC for inviting Leave a Nest Malaysia to participate as judge in the event.
For those who would like to know more about Leave a Nest Malaysia programs in supporting STEM education, join our upcoming double school workshops on building technopreneurship mindset in the young generation and Drone 101 workshop on 7th November 2020. Click here for more information.