Successful Wrap-up of the Global Algae Summit 2023: Charting the Path for a Circular Algae Bioeconomy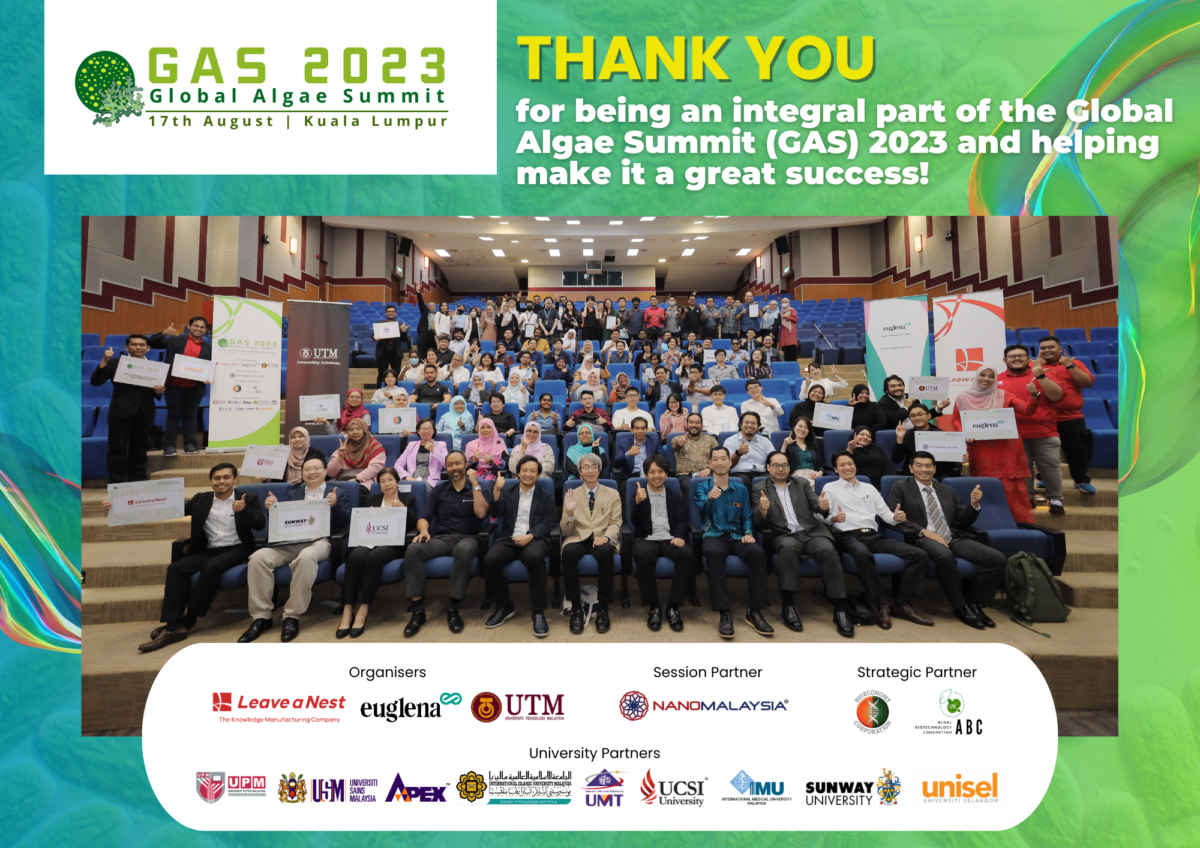 Kuala Lumpur, 17th August 2023 – The Global Algae Summit (GAS) 2023, an inaugural event in the field of algae research and industry, concluded successfully, showcasing groundbreaking advancements, collaborative discussions, and a shared commitment towards sustainable solutions. The summit was held on 17th August 2023, attracting a range of audience of scientists, entrepreneurs, policymakers, and industry experts.
Co-hosted by Leave a Nest Co. Ltd., Euglena Co. Ltd, and Universiti Teknologi Malaysia (UTM), GAS 2023 provided a unique platform for thought leaders and innovators to gather and exchange insights on the latest developments in algae-based technologies, applications, and research. The event fostered a dynamic environment where attendees explored the immense potential of algae across diverse sectors, including biofuels, food and nutrition, bioremediation, and more.
One of the highlights of GAS 2023 was the engaging panel discussions, where distinguished experts delved into critical topics shaping the future of the algae industry. The first discussion explored 'Essentials in Building a Thriving Algae Ecosystem' under the theme 'Algae Venture.' Experts discussed strategies, challenges, and opportunities, setting the tone for the GAS 2023. The second panel, themed around healthcare, delved into 'Exploring the Potential of Algae-based Healthcare Solutions: A Global Perspective.' Esteemed experts discussed the far-reaching impact of algae in healthcare, enriching the discourse at the event. The closing panel, centered on 'Renewable Energy,' delved into 'Advancing Algae-Based Biofuel for Sustainable Green Alternatives.' In collaboration with NanoMalaysia Berhad as the session partner, the discussion explored algae's potential for eco-friendly bioenergy and the transformative potential of algae for sustainable biofuels.
A number of 185 attendees with an interest in algae-related topics enjoyed an immersive experience through an insightful keynote presentation, scientific sessions, and networking opportunities. GAS 2023 also spotlighted an exhibition featuring esteemed university partners, including Universiti Putra Malaysia (UPM), Universiti Sains Malaysia (USM), International Islamic University of Malaysia (IIUM), Universiti Malaysia Terengganu (UMT), UCSI University, International Medical University of Malaysia (IMU), Sunway University, and Universiti Selangor (UNISEL). This exhibition showcased cutting-edge technologies, products, and research outcomes that spanned the spectrum of algae research and applications.
As an integral component of GAS 2023, the "Pocket Talk" session offered participants a wealth of informative insights and practical perspectives into specific areas of algae innovation. This session was specially tailored for diverse organizations and entities committed to fostering the development and progression of algae technology. It united stakeholders with a shared enthusiasm for propelling this industry forward collaboratively, underlining their collective dedication to its growth and evolution.
As the organizer, Leave a Nest is delighted by the results achieved at the Global Algae Summit 2023. The conversations, presentations, and engagements that transpired have further solidified our joint dedication to unlocking algae's potential for sustainable solutions. The summit's success distinctly reflects our community's unwavering commitment to propelling innovation and fostering collaboration."
GAS 2023 has not only contributed to advancing algae research and technologies but has also paved the way for continued partnerships and initiatives. As the algae industry continues to evolve, events like GAS provide the foundation for growth, knowledge sharing, and the transformation of ideas into impactful actions.
For more information about Global Algae Summit 2023, please visit the official event website: https://global.lne.st/gas2023/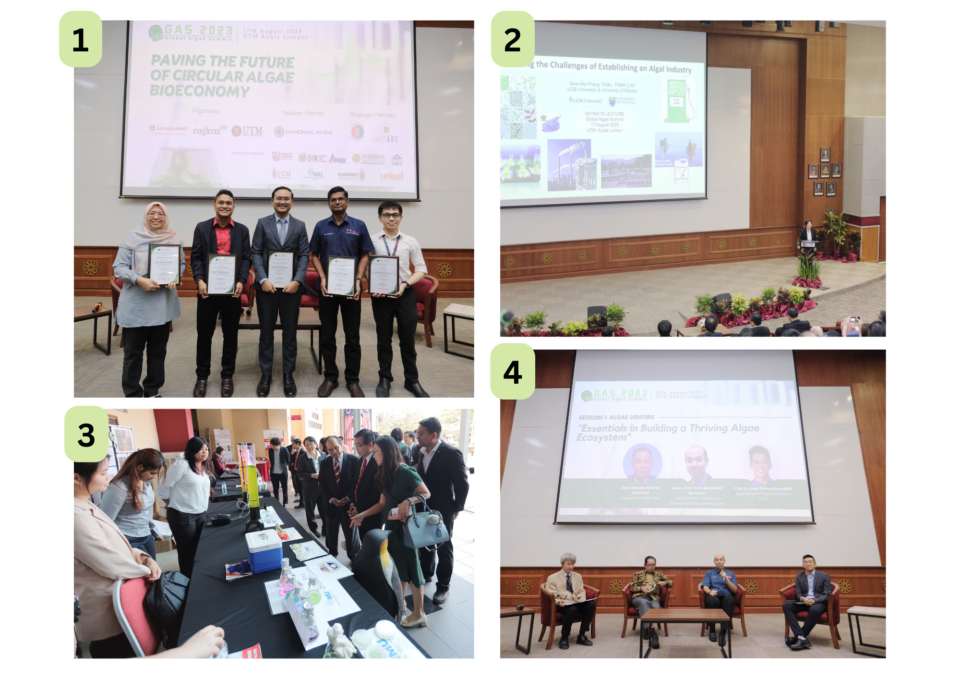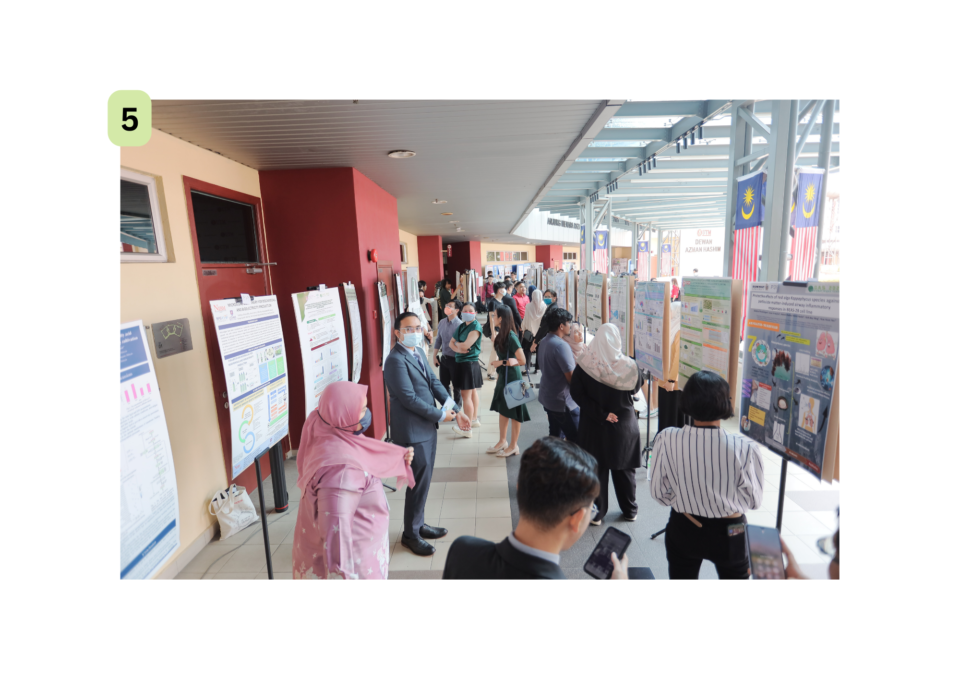 1. Awardees for the Best Poster Presenter
2. Keynote address by Emeritus Professor Dr. Phang Siew Moi FASc, FMBA (UK)
3. University and partner booths
4. Panel discussion
5. Poster presentation & discussion
About Global Algae Summit (GAS) 2023
The Global Algae Summit (GAS) is an international event that brings together experts, researchers, entrepreneurs, and policymakers to explore the latest developments and innovations in the algae industry. With a focus on sustainability and applications across various sectors, GAS serves as a platform for knowledge exchange, networking, and collaboration.
Contact:
Dr. Mohd Izwan
Project Leader
+60195202404
[email protected]
Leave a Nest Malaysia Sdn Bhd.