[Speakers Announcement] Hyper Interdisciplinary Conference in Indonesia 2023 – Keynote Session and Panel Session 1: Advancing Healthtech towards Medical Inclusivity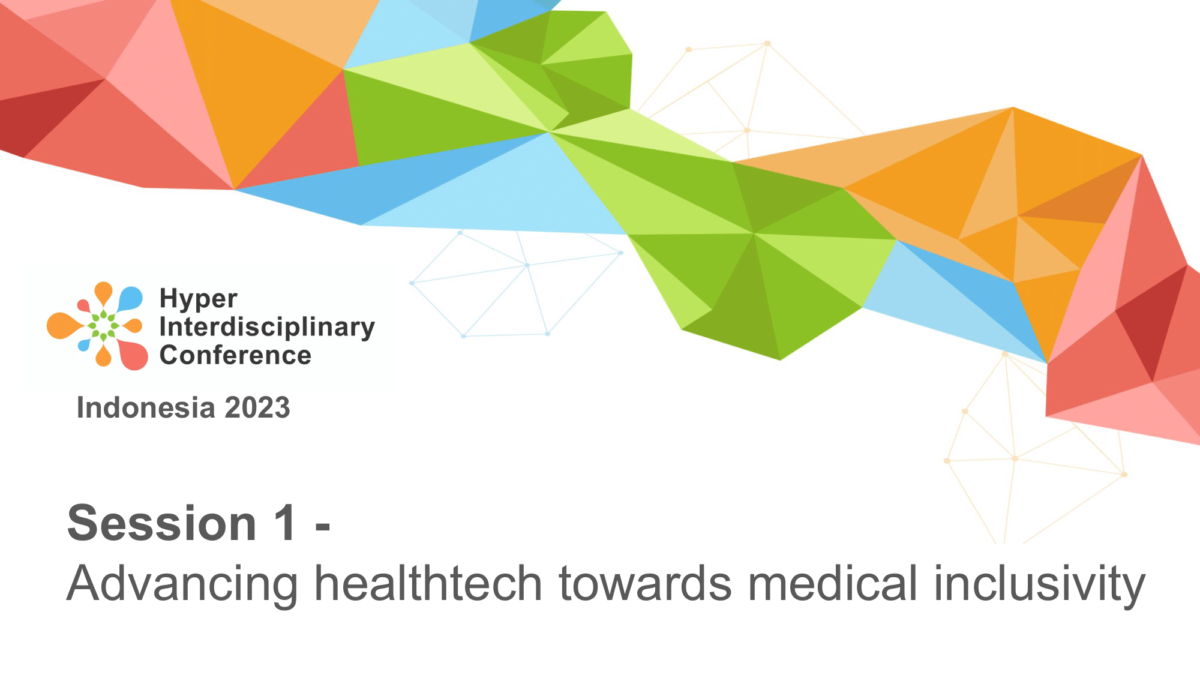 Leave a Nest Malaysia is excited to present the Hyper Interdisciplinary Conference on November 18, 2023, at the Faculty of Engineering, University of Indonesia, Depok. We are thrilled to introduce the distinguished panelists for the 1st Session, titled 'Advancing Healthtech towards Medical Inclusivity.'
The session kicks off with a keynote speech by Dr. Prasandhya Astagiri Yusuf, Head of Medical Technology at the Medical Education and Research Institute (IMERI), University of Indonesia. His presentation, titled 'Transforming Healthcare Horizons in Indonesia,' will outline a comprehensive strategy to enhance health outcomes and improve the quality of life for the Indonesian people.
Keynote Speaker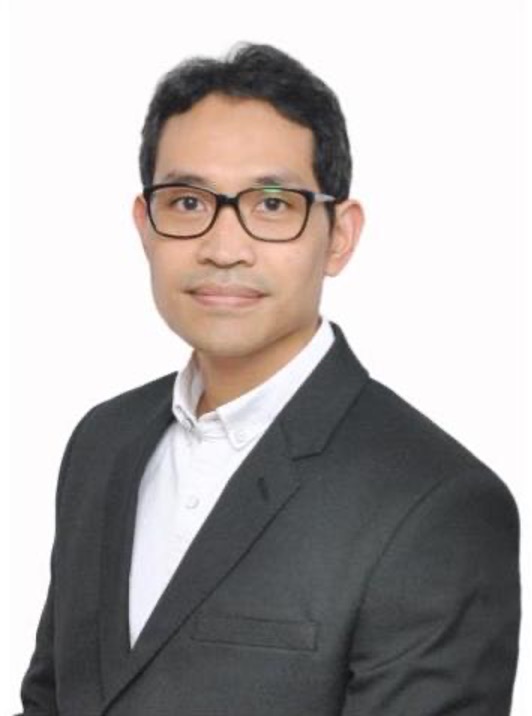 Dr. Prasandhya Astagiri Yusuf (Sandhy) is an assistant professor at the Department of Medical Physiology and Biophysics, Faculty of Medicine, Universitas Indonesia. He is the head of Medical Technology Cluster IMERI since 2019 and Head of IMERI-IDEALAB Health Big Data Center since 2021. In February 2022, he was appointed as the head of the Sub Directorate of Business Incubator, Directorate of Innovation and Science Techno Park, Universitas Indonesia. Sandhy received his PhD in Auditory Neuroscience (2018) from Hannover Medical School Germany, and obtained both his Master of Biomedical Engineering (2009) and Bachelor of Physics (2006) from Institut Teknologi Bandung. His research interests are in neuroscience & neurotechnology, biomedical signal processing, big data and artificial intelligence in medicine. Experiencing multidisciplinary studies and collaborations, he has a fundamental background to take part in the development of research and innovation, as well as to incubate the prospective university startups so they can grow into promising businesses with social and economic impacts in the future.
After the keynote speech, the first panel session unfolds. Mr. Kazuo Miyazaki, CEO of MICAN Technologies, will deliver an opening presentation, setting the stage for a panel discussion centered around innovative health technology promoting medical inclusivity. Dr. Shuhei Tanami from Leave a Nest Co., Ltd., will moderate the discussion, emphasizing the showcase of cutting-edge health technology. The session aims to spark inspiration among the audience, encouraging idea generation and collaboration, with the ultimate objective of advancing medical inclusivity.
Opening Presentation Speaker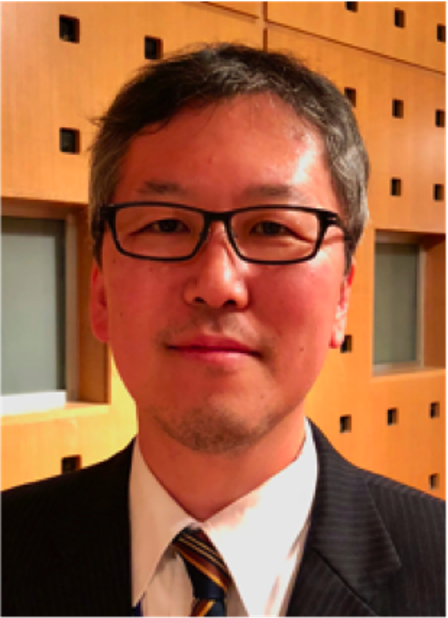 Mr. Kazuo Miyazaki is a highly accomplished scientist with a long history of success in the Japan pharmaceutical industry. He has made significant contributions to the development of new drugs for a variety of diseases, including neuroscience, infectious diseases, and cancer. He is also an entrepreneur and has founded his own biotechnology startup company, MiCAN Technologies.
Panel Speakers: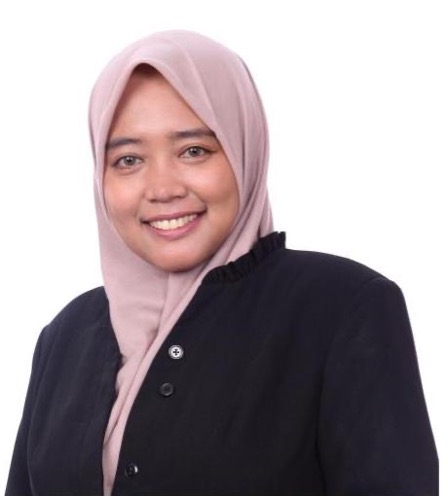 Siti Fauziyah Rahman received her bachelor's in Chemical Engineering from Universitas Indonesia in 2010. She got her M. Eng. and Ph.D. degrees in the Interdisciplinary Program of Bioenergy and Biomaterial Engineering from Chonnam National University, Korea, in 2012 and 2016, respectively. Currently, her main research interests are in biotechnology, biomaterial, and electrochemical biosensors. She has many publications in proceedings and journals related to her field. She currently serves as the director of the Research Center of Biomedical Engineering Faculty of Engineering University of Indonesia.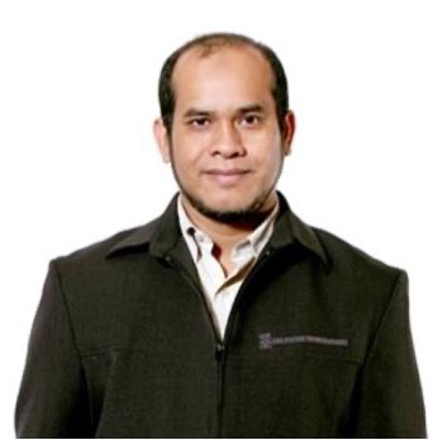 Dr. Hasballah Zakaria S.T., M.Sc. earned his Bachelor's Degree from the Institute of Technology Bandung (ITB) before pursuing further studies in Mechanical Engineering, specializing in Biomechanics at the University of Pittsburgh. He subsequently completed his Doctoral Degree at ITB, concentrating on Electrical and Informatics Engineering with a focus on Biomedical Engineering. Dr. Hasballah is an expert in medical and health sciences, specifically emphasizing neurology, obstetrics, and cardiovascular health. His diverse range of studies reflects proficiency in both medical instrumentation and advanced data analysis techniques. Notably, Dr. Hasballah has been recognized for his contributions, receiving the Karya Inovasi Pengembangan Tele-EKG award from ITB and the Innovation Awards in the Alkes category for NIVA: Sistem Deteksi Dini Penyakit Kardiovaskular Untuk Pencegahan from IndoHCF in 2016 and 2017, respectively. These accolades underscore his innovative work in the early detection of cardiovascular diseases, showcasing his commitment to advancing healthcare technology.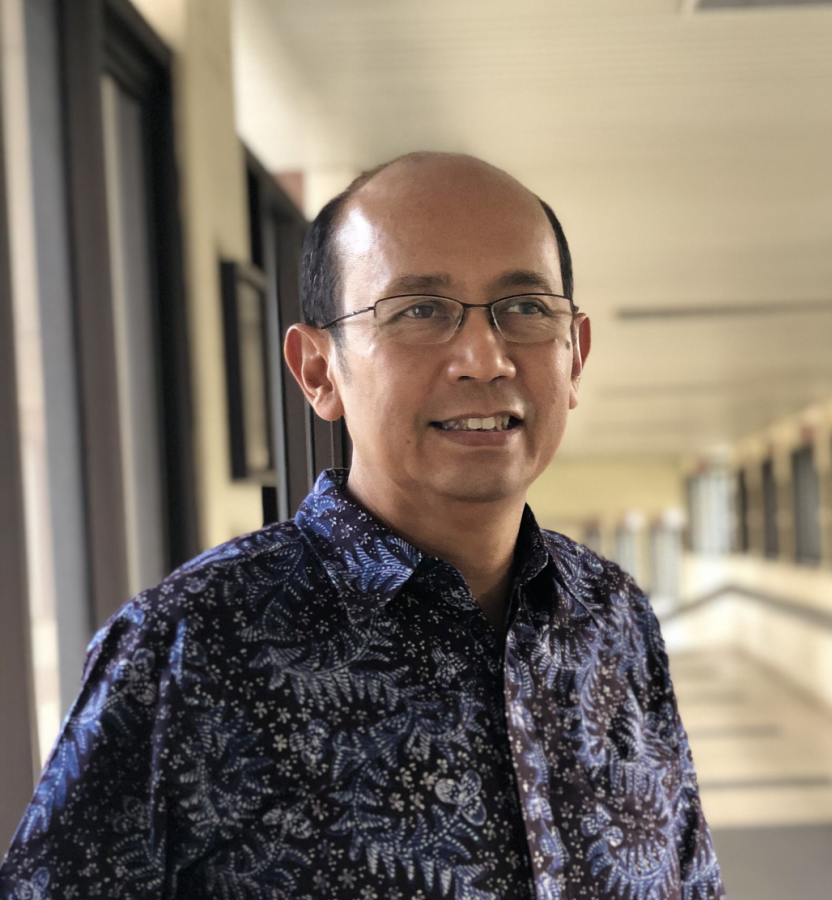 Dr. Bachti Alisjahbana, is an Internist, infectiologist and an active clinician in Hasan Sadikin Hospital, Bandung, Indonesia. He chaired the Infectious Diseases Research group (now RC3ID-UNPAD) of the University of Padjadjaran since 2016. His main research interests are in the field of Tuberculosis diagnostic, immunology, and prevention. He also has been active in Dengue, Acute Undifferentiated Fever and HIV research topics. Interests in public health is focused on ways to detect TB and other infectious disease early in the community. In line with this effort, he pioneered a startup company PT Pakar Biomedika that conduct R&D and production of rapid test for Infectious Diseases. He currently holds aposition as the Secretary of The National TB Expert Committee, member of the Indonesian National Academy of Sciences, Indonesian Research Network on Infectious Disease (INA-RESPOND), ASEAN Center For Research And Development Of Vaccine, Therapeutics & etc.; Diagnostic, and the Working Group of Arboviral Diseases at the Ministry of Health.
---
The Hyper Interdisciplinary Conference (HIC) is an initiative of the Leave a Nest Group to bring together experts across disciplines and walks of life, with the aspiration that a good level of diversity is the key to successful innovation. This second edition of HIC in Indonesia will highlight the theme of  
"Transforming Healthcare Horizons in Indonesia"
Conference Details and Timeline
Date:

18th November 2023

Time:

09:00~17:00 Western Indonesian Time (WIB)

Venue:

Faculty of Engineering, University of Indonesia, Depok, Indonesia
Time
Content

09:00 – 09:30

Opening Ceremony 

09:30 – 09:45

Keynote Speech | Transforming Healthcare Horizons in Indonesia

09:45 – 10:45

Panel Session 1 | Advancing Healthtech towards Medical Inclusivity

10:45 – 11:30

Research Splash

11:30 – 12:30

Lunch Break

12:30 – 13:30

Poster Session 

13:30 – 14:30

Panel Session 2 |  Quality Food in Shaping Indonesia's Next Generation

14:30 – 15:30

Tech Splash

15:30 – 16:30

Panel Session 3 | Unveiling the Future – 

SATREPS Implementation in Indonesian Society

16:30 – 17:00

Award & Closing Ceremony
Please take note that the conference is free for all students, faculty, and staff affiliated with academic institutions. For those affiliated with corporate or industry entities, please do not hesitate to email us.
To know more updates about the conference and panelists, watch out for future announcements on the website.
For more details, kindly visit our Official HIC website
For inquiries, drop us an email at [email protected]