Ki_ni_naru Project: START!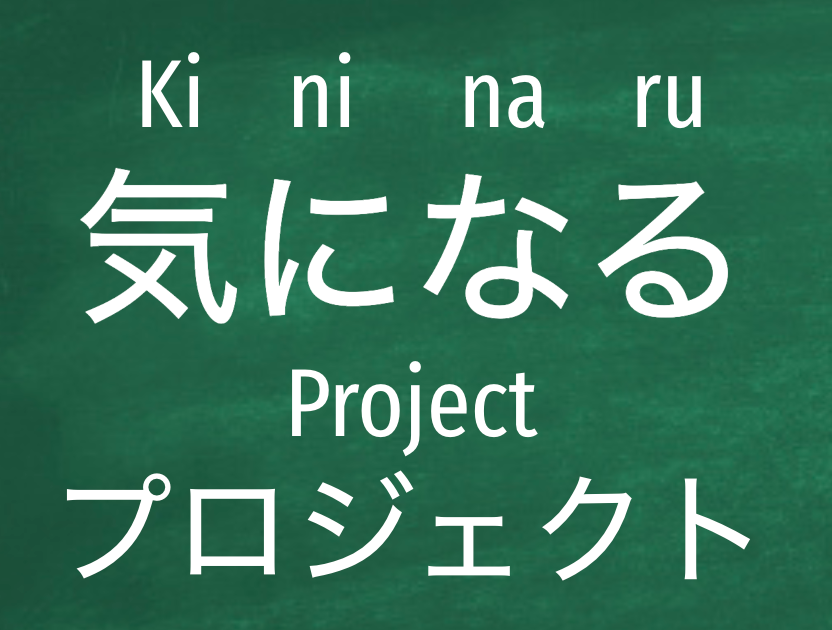 Leave a Nest Co., Ltd. Japan, as part of its 20th Anniversary Celebration, has launched education projects to improve the research skills of high school students or reinforce their interest in science, technology, and engineering, partnering with education technology startups to provide better content and better implementation. Leave a Nest Malaysia has partnered with My Conceptual Robotics Sdn. Bhd. ("MyCRO") to provide a series of workshops centered on robotics, while Leave a Nest Philippines has partnered with Wela Online Corp. to implement a training program called the Ki_ni_naru Project, where high school students do researches out of curiosity and do experiments using materials that are cheap and easily acquired.
*About the 20th year education initiatives (only in Japanese) 【リバネス20周年記念企画・第2弾】東南アジアの現地EdTechベンチャーと教育プログラムを共同開発:2030年までに東南アジアで累計20万人への教育機会提供を目指す
*About The Ki_ni_naru Project: https://global.lne.st/2022eduph/
The pioneer implementation of the  Ki_ni_naru Project kicked-off last February 11, 2022, with four (4) teams participating coming from two (2) schools, namely Claret School of Zamboanga and St. Mary's Angels College of Pampanga, a total of twenty (20) students.
So that the students will be able to get the hang of how researches should be done, the Kick-off event was done science experiment workshop style, where the Leave a Nest Philippines team guided the students on doing a very simple mini-research project that could be done within the 2.5 hours that the online event was held.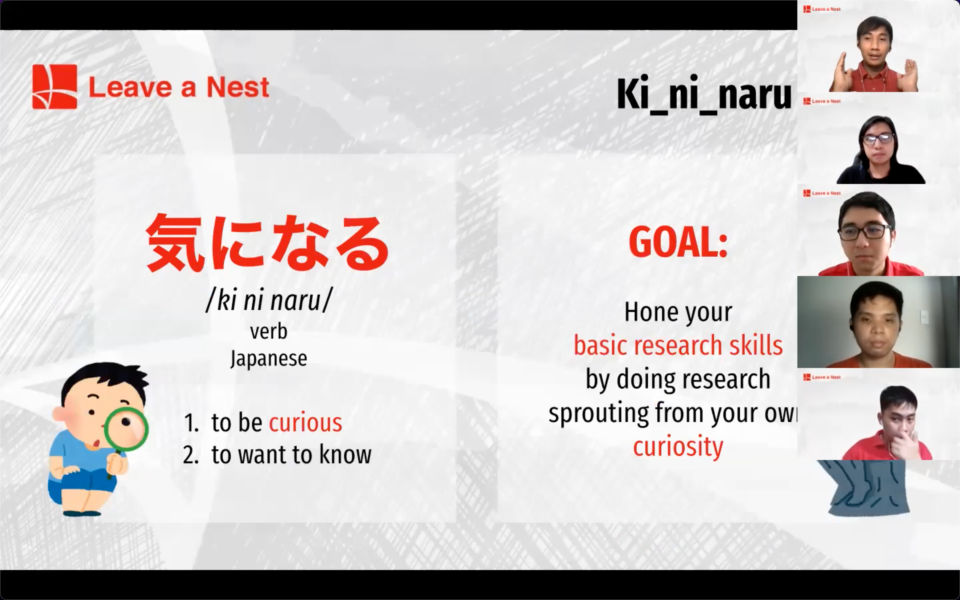 Project leader Yev Dulla explains about the background and goal of the whole training program
The mini-research project involved something that is very relatable to any human being: the act of blinking. Students were given a very simple background of why blinking happens, and were tasked to try and test out factors that might affect blinking, such as performing tasks that require concentration (such as typing), or induction of an external stimulus (such as wind from an electric fan).
Students were also able to learn and experience how research should be typically done, including concepts such as the importance of having a standard / control for comparison, making sure that all other variables are constant, or replication of setups or samples at least 3 times.
From here on, the students will be thinking of research projects that stem purely out of curiosity, not worrying much about technicality or "cutting-edge-ness", and most especially, not worrying about whether they will be able to buy or find materials that they will be using for their experiments.
Leave a Nest as a whole is very much excited to see what kind of things the students will be thinking about, and we hope that you are too!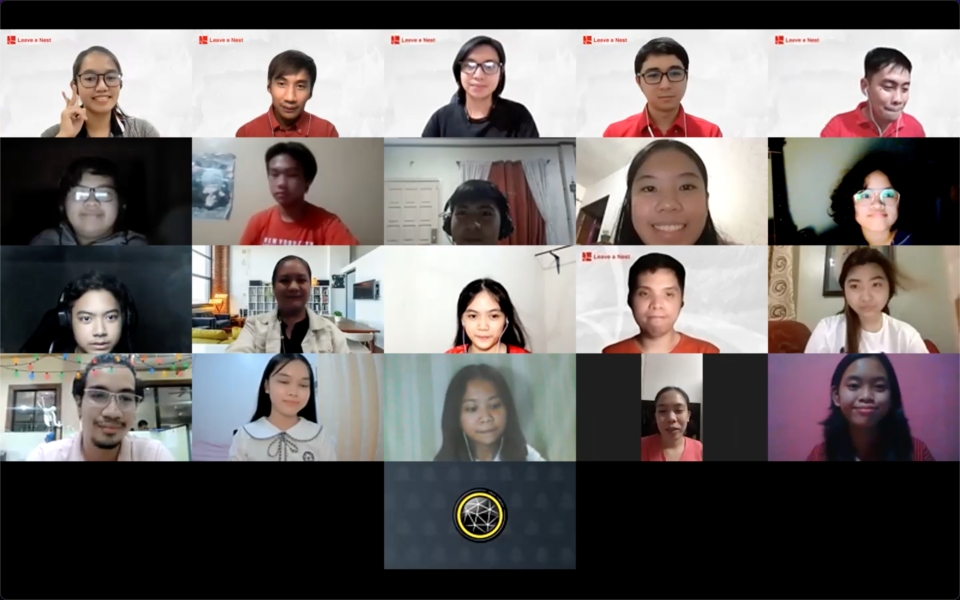 Screenshot showing the Leave a Nest Philippines team, and participating students and teachers who were able to turn on their video cameras