Japan Market Insights 2 – Organized by ACE x A*ccelerate x Leave a Nest Singapore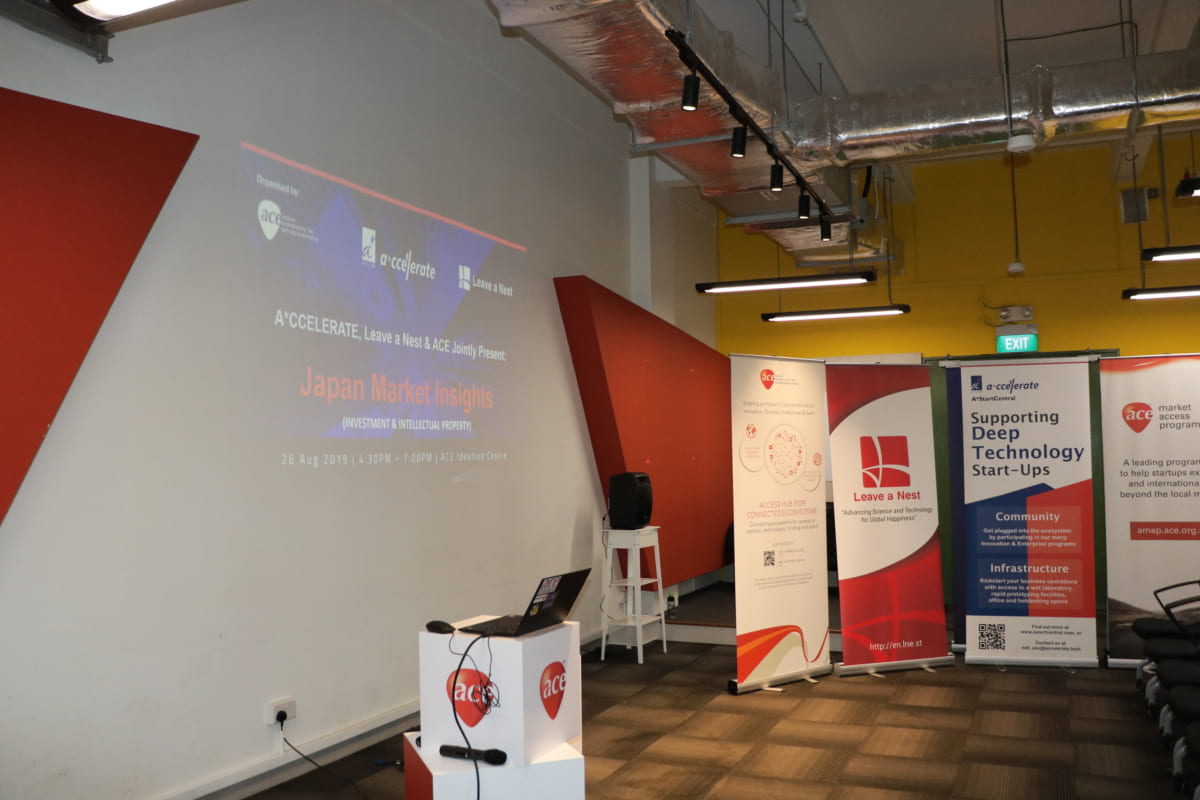 Following the first Japan Market Insights with Mizuho bank, Mizuho Securities, Japan Stock Exchange and Japanese unicorn drone startup, ACSL, Japan Market Insights comes back with fresh new speakers! The second Japan Market Insights present the venture capitalist, Real Tech Fund, JETRO, and a Malaysian drone startup, Aerodyne Group.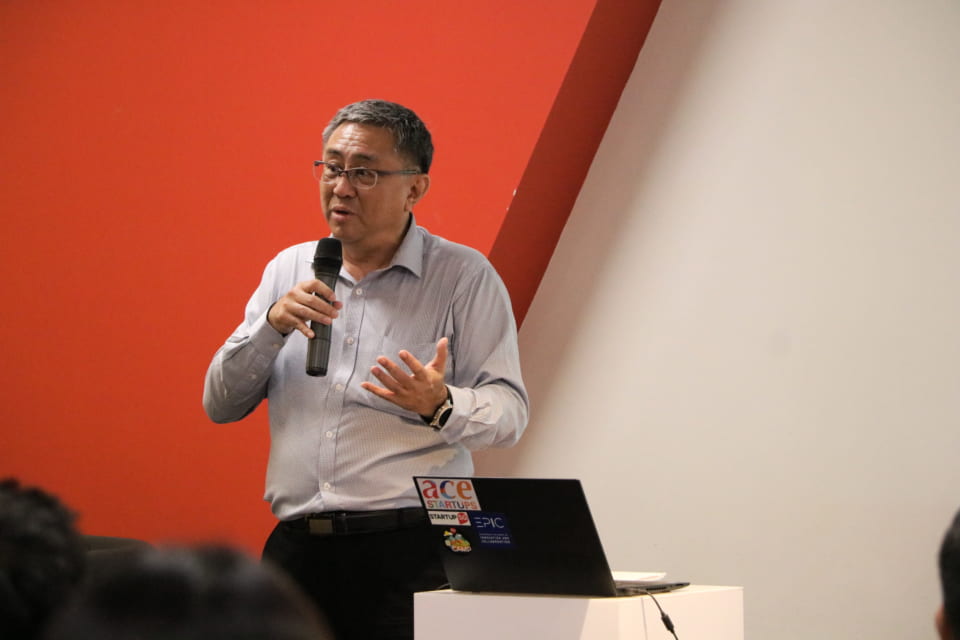 Welcome Speech: Mr. Bobby Ngor, Vice President of Incubate & Startup Management, A*ccelerate
The session started off with Mr. Bobby from A*ccelerate who gave the welcome speech. Importantly, Mr. Bobby noted on continuing the momentum in fostering Singapore and Japan startups and innovation collaborations, through the introduction of a series of events that are catered to build-up startups' curiosity and knowledge.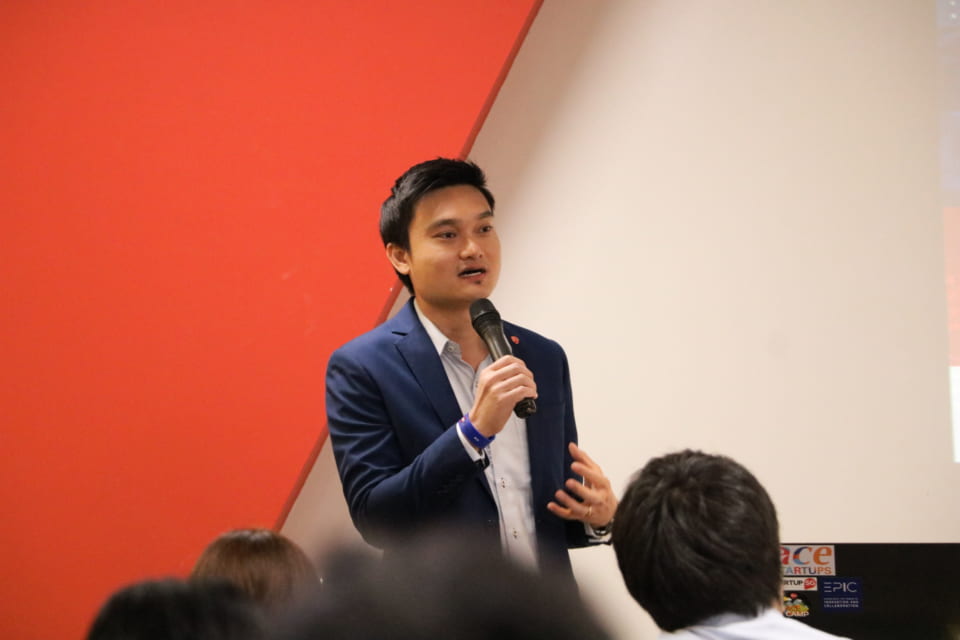 Opening Speech: Mr. Brian Patrick Tan, Deputy Director of Advisory & Startup Growth, ACE
Moving on, Mr. Brian from ACE presented on the support ACE offers as well as their connected ecosystem partners. He also introduced some of their market access / immersion program happening this year, which includes a 1-1 meeting between major corporations and venture capitalists and startups in Japan!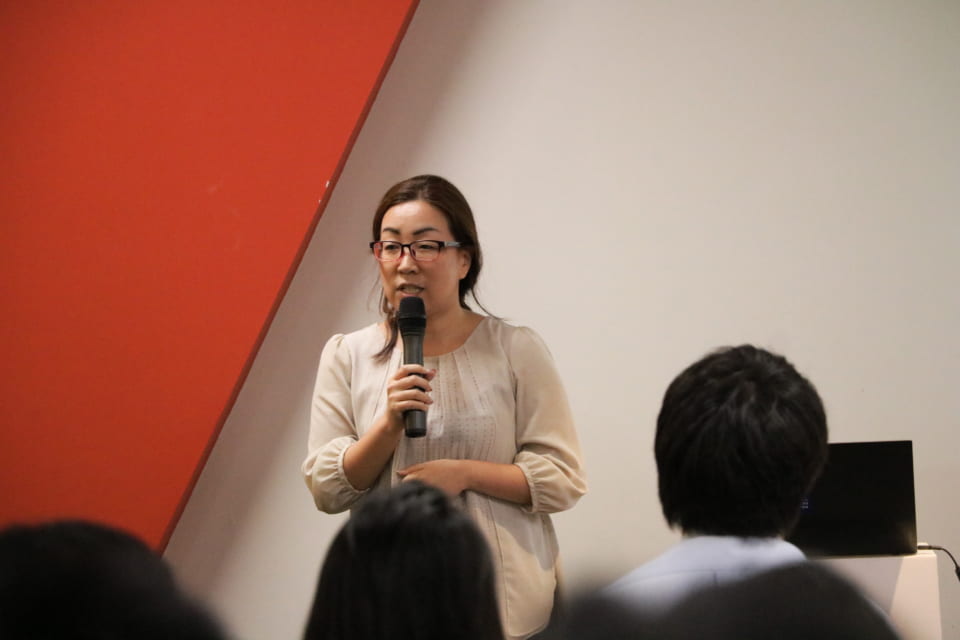 C0-organizer Speech: Dr. Kihoko Tokue, Managing Director, Leave a Nest Singapore
Following, Dr. Tokue gave an introduction to Leave a Nest Group. She explained how Leave a Nest can support startups that are looking to penetrate into the Japan market through supported trainings, hands on support in a 1 week Japan visit, as well as the usage of Leave a Nest incubation space in Japan.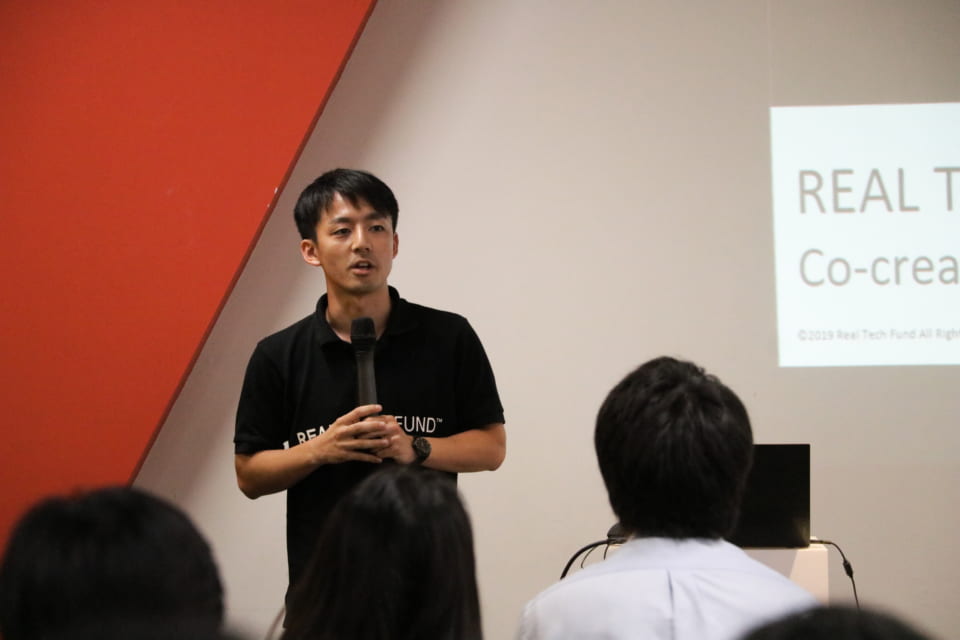 Speaker: Mr. Daiki Kumamoto, Growth Manager, Real Tech Fund
Subsequently, Mr. Kumamoto from Real Tech Fund introduced to the audience more about the venture capitalist and its expansion to Asia. Partnering with 30 most well-known Japanese conglomerates, Real Tech Fund supports deep technology early stage startups. Interestingly, there has been an increase in investment to the deep technology sectors over the recent years. Now, Real Tech Fund is planning to invest in Southeast Asia minimally USD 0.5-2 million.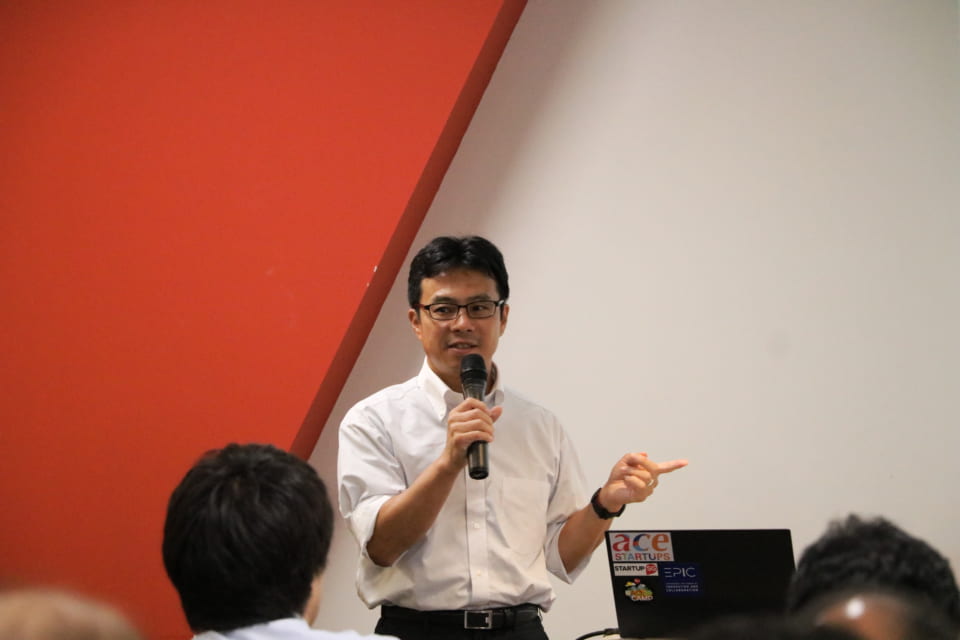 Speaker: Mr. Yutaka Niidome, Director of Intellectual Property, JETRO
Mr. Niidome, representative from JETRO explained the importance of IP and the consequences of not having an IP while working with Japanese conglomerates, along with some case studies. The case studies were introduced from the viewpoints of small and medium enterprises, which discussed the situation, assumed causes, as well as the proposed solution. This gave a broad overview to the potential risk and thus the importance of IP application.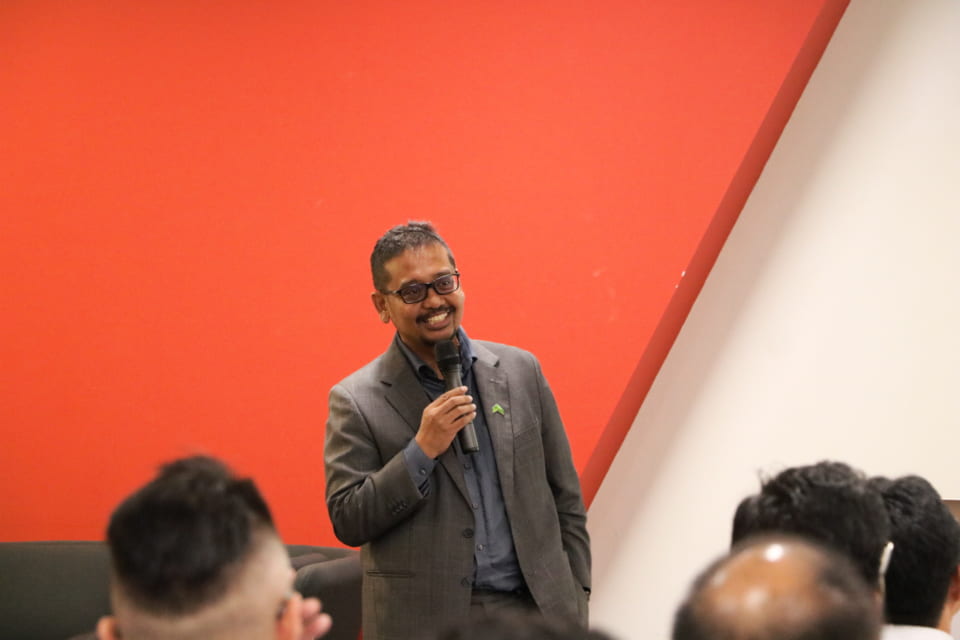 Speaker: Mr. Kamarul Muhamed, CEO and Founder, Aerodyne Group
Aerodyne Group is a drone solutions provider operating globally. Mr. Kamarul presented the estimated drone market size and the critical importance of drone solutions in the near future. Impressively, since its establishment in 2014, it has risen to the 3rd position in the global drone industry insights rank in 2019. He also talked about the challenges and key factors in working with Japanese partners hoping to give the audience a deeper glance when considering on working together with the Japanese.
All in all, we hope that the audiences were able to obtain another aspect to the Japan market as well as an increased interest in going into Japan. Leave a Nest Singapore would like to appreciate our event partners ACE and A*ccelerate, as well as Real Tech Fund, JETRO, and Aerodyne Group for the successful event. We would like to thank the audience for their participation in Japan Market Insights 2 and we look forward to the future events.
Coming up
Upcoming, we will be having the 3rd event with A*ccelerate and ACE, and this time with Origgin as the co-organizer! Program details and registration here.