TECH VENTURE MEETUP in SINGAPORE 2019 Judges and Presenters Announcement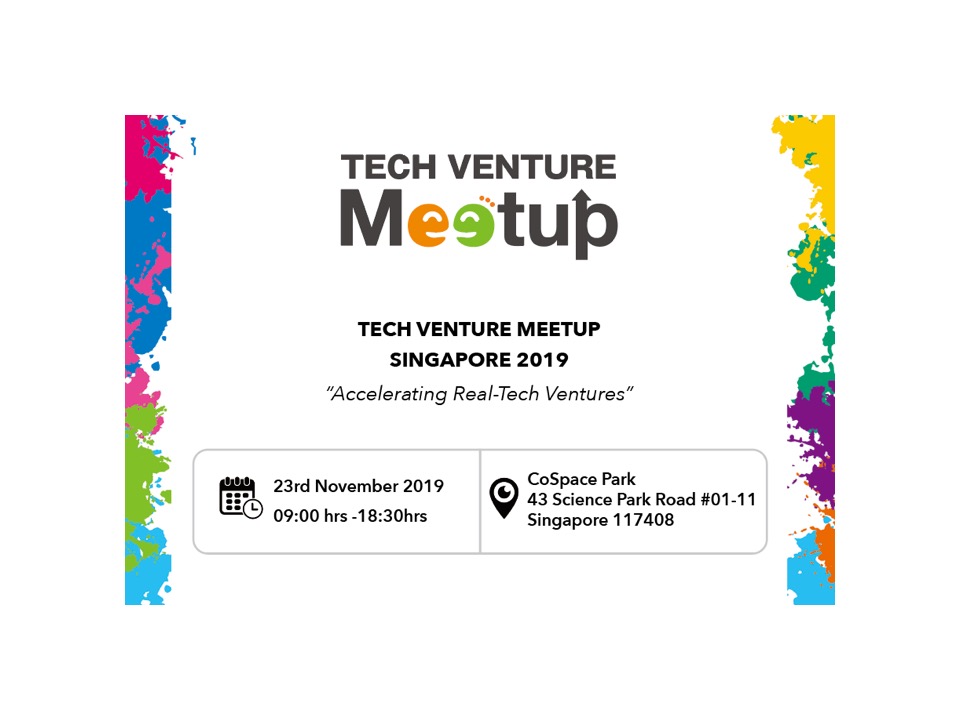 TECH VENTURE MEETUP is the next step for entrepreneurs who have had some success in their startup venture and would like to expand their business or potentially get some pre-seed investments. In this program, we bring together large conglomerates and venture capitalists to meet early-stage startups in Singapore. Through this interaction, both startups and corporations will be able to leverage on each other's strengths and networks. Utilize this opportunity to interact with selected startups and big industry names such as Mitsui Chemicals, Rolls Royce, ACSL, euglena and Metabologenomics!
If you are a startup who's facing challenges in prototyping your product, good news! We also have a special appearance by local government, Ota City, Japan who will also be there to explain more about the special manufacturing industry called Superfactories.
We are honored to announce the judges for this year TECH VENTURE MEETUP in SINGAPORE 2019 as below.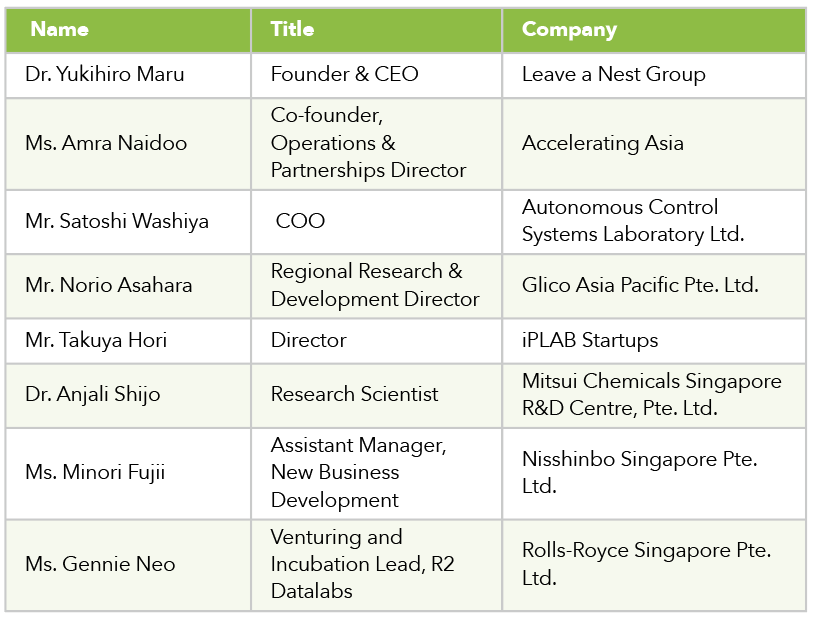 12 presenters will pitch their business ideas to judges who are from Singapore and Japanese corporations.
1. Singapore Heavy Engineering
2. WaveScan
3. Pylon City Pte. Ltd.
4. Sentient.io
5. ACUMEN Research Laboratories
6. AUSTRIANOVA
7. Insectta
8. StratifiCare
9. Soynergy Pte. Ltd.
10. Ira Noah LLP
11. Pro-Health Water Technologies Pte. Ltd.
12. Probicient Pte. Ltd.
TECH VENTURE MEETUP in SINGAPORE 2019 details as below:
Date: 23rd November 2019, Saturday
Time: 08:30 – 18:30hrs
Venue: CoSpace Park, 43 Science Park Road, Singapore 117408
For any inquiries about TECH VENTURE MEETUP in SINGAPORE, please contact:
Mr. Kevin Ng
Email: [email protected]
Tel: +65 8338 7685