Announcement of Judges for TECH PLANTER in Singapore 2023!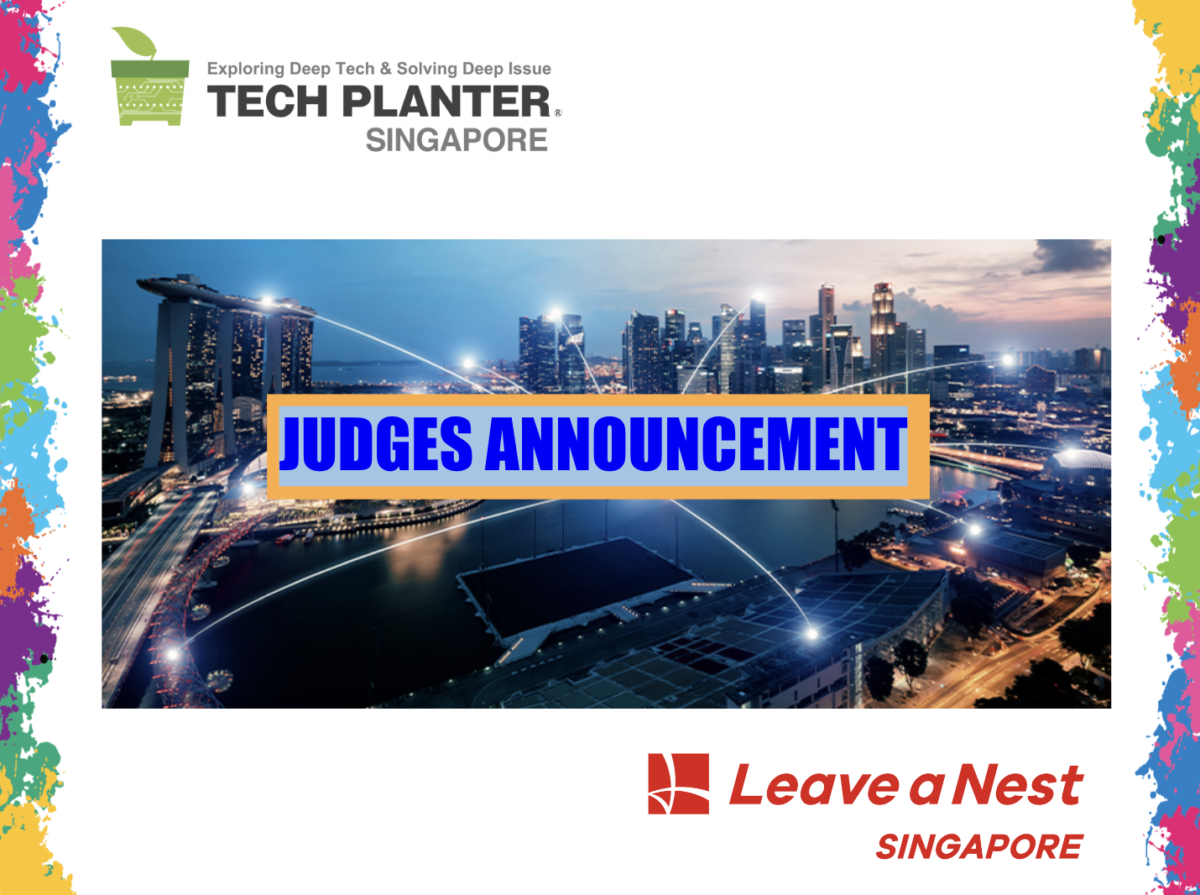 On 27th May 2023, 9  outstanding teams with different categories that stood out from 48 applicants, will be pitching and presenting their ideas and technologies physically in Singapore. TECH PLANTER in Singapore 2023 Demo Day will be a great chance for the start-ups to showcase their work and how closely knitted they are within this ecosystem together with the corporations and government sectors. This event would also provide  teams from Singapore to understand how Japanese companies would like to explore deep tech startups coming from Southeast Asia. The panel of 11 judges from Japan and Singapore would be able to bounce off ideas during the session.
We are honoured to announce the judges for the TECH PLANTER in Singapore 2023 Demo Day as below.
Head Judge: 
Dr. Kihoko Tokue, Managing Director, Leave a Nest Singapore Pte. Ltd.
International Judges:
Mr. Nisshiro, General Manager, Mitsui Chemicals Singapore R&D Centre Pte. Ltd.
Ms. Risako Kawanaka, Assistant Manager at Business Innovation & DX Strategy Div., Mitsubishi Electric Corporation
Mr. Norio Asahara,  Regional R&D Director, Ezaki Glico Co. Ltd.
Mr.Izumi, Business development, JR East
Mr. Shun Kimura, Research Scientist, Basic Research Development Division, Rohto Pharmaceutical Co., Ltd.
Louis Marayama, Director, Real Tech Holdings Singapore
Singapore Judges:
Ms Sophia Ng, Executive Director, Enterprise Singapore.
Dr. Ho Chaw Sing, CEO, National Additive Manufacturing Innovation Cluster (NAMIC), A*STAR
Mr. Anton Wibowo, CEO, Trendlines Agrifood Innovation Centre (AFIC)
Louis Tan, Commercial & Investment Manager, Innovate 360.
Programme timeline
May 27, 2023 | Time: 13.00- 18.00 (SGT)
12:30-13:00
 Registration
13:00-13:30
Opening Ceremony
Opening Remarks
Keynote Speech
Introduction of Judges and Criteria
13:30-14:20
Presentation Round 1
7 minute Presentation +
5 minute Q&A per team
14:20-14:30
10-minute break
14:30-15:20
Presentation Round 2
7 minute Presentation +
5minute Q&A per team
15:20-15:30
10-minute break
15:30-16:20
Presentation Round 3
7 minute Presentation +
5 minute Q&A per team
16:20-17.30
Judging /Lightning Talks/Poster Presentation
Judging/ Lighting Talks / Poster presentation
17:30-18:00
Awards & Closing Ceremony
The TECH PLANTER in Singapore Demo Day that will take place on May 27th 2023 at Shaw Foundation Alumni House, 11 Kent Ridge Dr, Singapore 119244. It is a semi-closed event.
For more information about TECH PLANTER in Singapore 2023 Demo Day, please visit the program's website at https://en.techplanter.com/singapore/singapore2023/