Leave a Nest Singapore will be hosting NUS Industry Connect!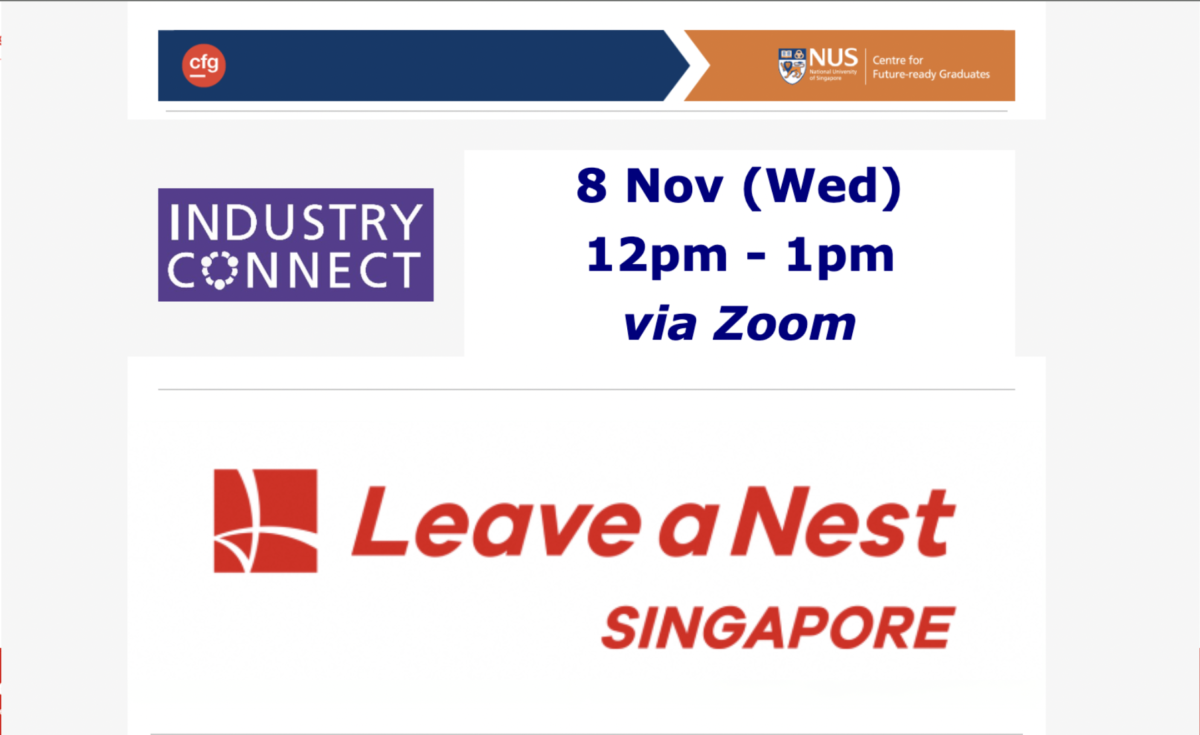 NUS will be holding an Industry Connect session online on the 8th of November 2023, organised by the Centre for Future ready Graduates. 
Venue: Zoom
Time: 12pm – 1pm SGT
Date: 8th November 2023
The session aims to support NUS students to be career-ready throughout their time with the University. Leave a Nest Singapore has been invited to give a talk on the company's mission and vision, as well as the nature of the job scope in the company.
Leave a Nest Singapore offers an exciting opportunity for candidates to create their own projects with the aim of improving the society. Members in the company support each other all the way from project ideation to project delivery. In this session, a sharing of personal experiences working in Leave a Nest and a brief introduction of different flagship programmes developed by Leave a Nest.
The speakers for this event are Dr. Kihoko Tokue, Managing Director of Leave a Nest Singapore and Dr. Cheah Hee, Assistant Manager in Leave a Nest Singapore.