Great Teacher Seminar 2020: Workshop 2 "Turning Everyday Wonder Into Scientific Adventure"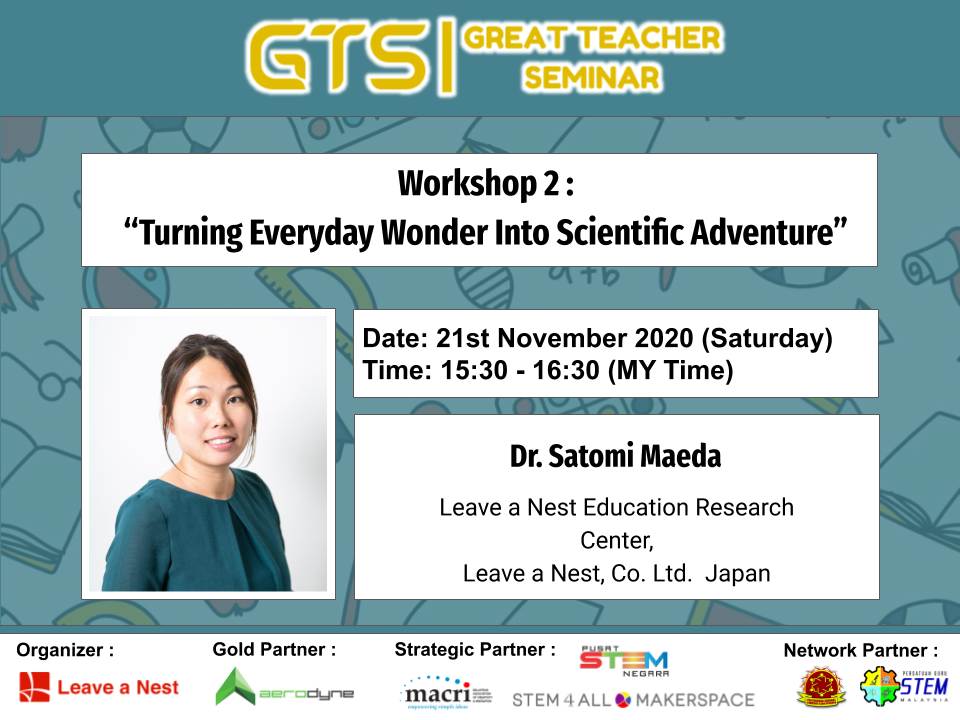 Have you ever thought that curry can be a meaningful research topic? Yes, everything around us can be a great subject for research. At Leave a Nest, we believe by doing research, it will create Waku-waku or excitement to the students which will lead into the exploration and understanding about science.
To start the research, students need to identify their own big question and curiosity from their surrounding and get the answer by conducting research. With support from their teachers, students can create research project from their own curiosity and question. Teachers and parents need to have the skill to trigger students to find their own big question and support the research project.
For teachers to have the skills, we will conduct a workshop during GREAT TEACHER SEMINAR 2020 event with the title 'Turning Everyday Wonder Into Scientific Adventure'. The objective of this workshop is to introduce a Leave a Nest approach using Research Based Education (RBE) to equip teachers with the skills and know-how to support students in creating science research projects. This workshop will be conducted by Dr. Satomi Maeda from Leave a Nest Education Research Center, Japan.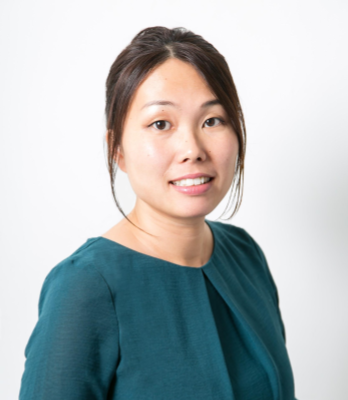 Dr. Satomi Maeda
Leave a Nest Education Research Center, Leave a Nest, Co. Ltd.  Japan
Profile:
After finishing high school, Dr. Satomi moved to the United States to study Psychology.  She received a Bachelor of Arts, Master of Science and Ph. D. in Industrial Organizational Psychology / Human Factors Psychology. After 10 years of staying in the United States, she moved back to Japan and joined Leave a Nest in 2010.  Currently working on developing seminars and educational programs for universities and junior and high schools, offering consultation to schools, and managing education research projects that fosters scientific interests.  

Details of Workshop 2

Target Participants: Teachers and Parents
Date: 21 November 2020
Time for the workshop slot: 15:30 – 16:30 (MYT), 16:30 – 17:30 (JST)

REGISTER  NOW!
Please Register here: http://global.lne.st/GTS2020_Register

Details of Great Teacher Seminar 2020:

Theme: Let's Make STEM Education Great Again
Date: 21 November 2020
Time: 10:00 – 17:30 (MYT), 11:00 – 18:30 (JST)
Platform: Online Platform Using Zoom
Participation Fees: RM20

Check out our previous news release on Great Teacher Seminar 2020:

GREAT TEACHER SEMINAR 2020

Announcing Aerodyne Group as Gold Partner in Great Teacher Seminar 2020

Announcing Panelists for Panel Discussion 1 " The Importance of STEM Education for Future Career"

Great Teacher Seminar 2020: Workshop 1 "Enhancing Teaching and Learning Science through Integrated STEM and Inquiry-Based Learning"

Great Teacher Seminar 2020: Announcing Panelists for Panel Discussion 2 "Role of Companies and Organisation in Supporting STEM Activities"

For more information, please contact Nur Ahmad Zaim, Education Development Division, Leave a Nest Malaysia Sdn. Bhd. at [email protected]