Establishment of Leave a Nest Philippines, Inc., the third subsidiary in Southeast Asia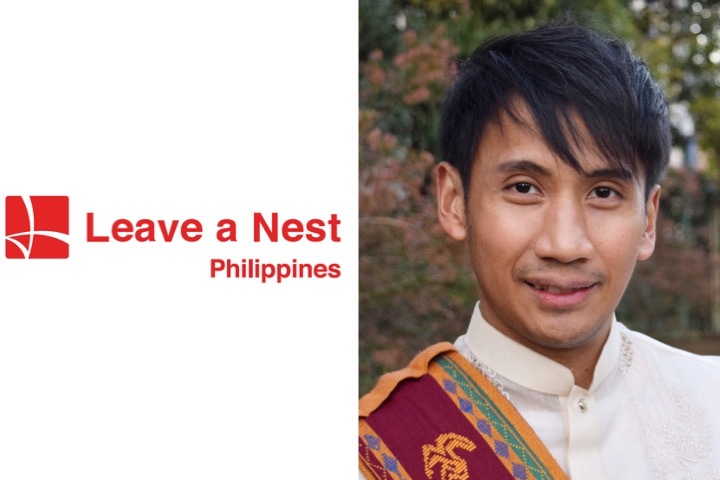 Leave a Nest Co., Ltd. is pleased to announce that it has established Leave a Nest Philippines, Inc. Yevgeny Aster Dulla, a native of the Philippines who acquired his PhD at Kumamoto University, has been appointed as the representative director. Leave a Nest Philippines will be the third subsidiary in Southeast Asia, following Leave a Nest Singapore, established in 2010, and Leave a Nest Malaysia, established in 2013.
Leave a Nest launched TECH PLANTER in the Philippines in 2017, and has been supporting local startups and entrepreneurs in collaboration with local government agencies and Japanese companies*.  In 2019, we have also launched the Hyper Interdisciplinary Conference in the Philippines, and have given effort in supporting young researchers in the Philippines. In 2020, Leave a Nest Capital, Inc. invested in Wela Online, an education start-up that is an alumni of TECH PLANTER, to strengthen their networks of local secondary schools and teachers. In the same year, we also launched the Tsunagu Research Project, which is a joint research program involving middle and high school students from four countries: the Philippines, Singapore, Malaysia, and Japan. In this way, over the past five years, Leave a Nest has built up a track record of education, human resource development, research support, and business start-up support activities in the Philippines.
*Reference:
Leave A Nest considers building startup hub in the Philippines, will focus on "real tech" https://e27.co/leave-a-nest-considers-building-startup-hub-in-the-philippines-20170605/
The appointed representative director Dr. Yev Dulla came to Japan in 2013 to pursue graduate studies, and after acquiring his PhD in Pharmaceutical Sciences from Kumamoto University's Graduate School of Pharmaceutical Sciences, he joined Leave a Nest in May 2020. With Yev joining us, we have decided to establish a local subsidiary to accelerate our activities in the Philippines and contribute to the promotion of science and technology and economic development in the country.
The Philippines is expected to be one of the leading countries in Southeast Asia in the future, with a high economic growth rate of 6~7% annually and an extremely young population with an average age of 24. On the other hand, the country is facing various challenges such as poverty, corruption, and overpopulation, and in particular, there are many deep-rooted environmental issues that have been piling up for many years, such as land, air, and water pollution, abuse of natural resources, and natural disasters.
In response to these issues, Leave a Nest Philippines was launched with the mission of "Harmony between academe, industry, and government to accelerate science and technology education, research, and enterprise for the empowerment of each and every Filipino," and will support implementation and commercialization to solve issues in the Philippines by utilizing technologies gathered from Japan and abroad. In addition to nurturing the next generation to join in the resolution of these social issues, we will also promote the creation of employment opportunities as a new career development for young researchers.
Moving forward, the Leave a Nest Group will continue to accelerate its business and recruitment activities in Southeast Asia, and will not stop taking on the challenge of realizing its vision of "advancing science and technology for global happiness".
About Leave a Nest Philippines, Inc. 
Representative Director, Yevgeny Aster Dulla
Yevgeny Aster Dulla is a native of Iloilo City, Iloilo Province in the Republic of the Philippines. He graduated from the University of the Philippines – Visayas in 2010 with a BS in Chemistry and after graduating and earning his professional license, worked as an instructor at the University of the Philippines – Manila. He came to Japan in 2013 and joined the HIGO Program of Kumamoto University, which is a specialized program under the Ministry of Education, Culture, Sports, Science and Technology. He received his Master's degree in Health and Life Sciences in 2015 and his PhD in Pharmaceutical Sciences in 2018. After graduation, he worked at Intralink KK, a business development consultancy firm that supports the expansion of European and American companies into Japan, and because of his background, he was tasked with assisting biotechnology and medical device companies. In May 2020, he joined Leave a Nest, where he was initially appointed in the Education Development Division and is currently under the Frontier Development Division. In 2021, he was also awarded as a Balik Scientist by the Philippine Department of Science and Technology, and established Leave a Nest's Philippine subsidiary and became its representative.
For inquiries regarding this matter, please contact:
Leave a Nest Co., Ltd. Corporate Strategy Office
TEL: 03-5227-4198
MAIL: [email protected]