Leave a Nest Singapore Partners with NUHS Centre for Innovation in Healthcare to Bridge Global Communities with Health tech and Med tech Innovations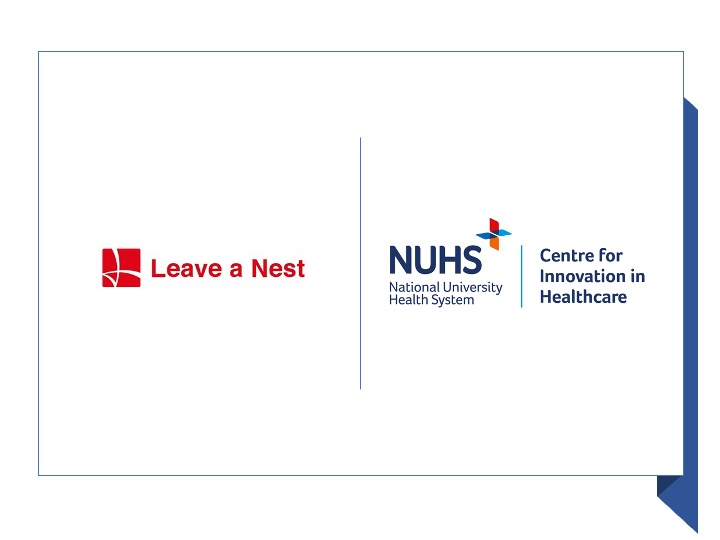 Leave a Nest Singapore (LVNS) Managing Director, Dr Kihoko Tokue, met with National University Health System Centre for Innovation in Healthcare (NUHS-CIH) Centre Director, Professor Lawrence Ho on Tuesday, 23 February 2021, to sign a Memorandum of Understanding (MoU) between both parties at the NUHS-CIH office at Alexandra Hospital. The signing took place during the Kanagawa Singapore Mission 2021 virtual event which was co-hosted by NUHS-CIH.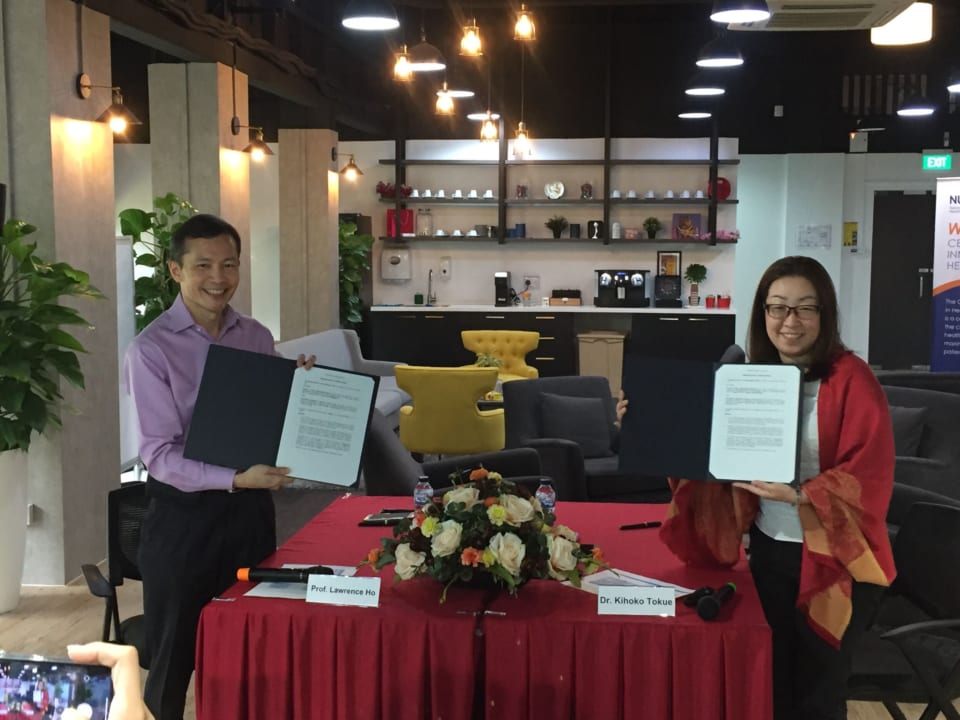 The MOU aims to bring together resources and expertise to support entrepreneurs, projects and start-ups across Singapore and Japan in translation, commercialisation, clinical validation, clinical adoption, and utilisation of Health tech and Med tech innovation. The MoU aims will allow NUHS-CIH start-ups partners' access to the LVNS TECH PLANTER ecosystem and also open ups the CIH's core services to LVNS.
NUHS-CIH is a one-stop hub with the goal of facilitating clinical adoption of practice changing innovations for public good and global impact.  NUHS-CIH achieves this goal by complementing other partners in the innovation ecosystem, and by the virtue of CIH being part of NUHS, NUHS-CIH focuses on its core strengths of doing clinical testing and health technology assessment.

LVNS is a knowledge manufacturing company with the vision of "Advancing Science and Technology for Global Happiness" and has been supporting various deep tech start-ups within Southeast Asia and Japan. LVNS aims to work alongside Japan and Singapore start-ups to connect them with experts and mentors to accelerate growth and promote collaboration opportunities via a suite of tailored programmes.

Programmes such as the TECH PLANTER , started in 2014, for all deep tech start-ups. The TECH PLANTER supports start-ups from conception and ideation stage up to Pre-Series A and connects later stage start-ups with investors and collaborators
Another programme, Enterprise Singapore Global Innovation Alliance, started in 2020, aims to assist Singapore deep tech start-ups and SMEs to access the Japan market. Participating companies will spend 10 days of training and preparation in Singapore followed by a week-long immersion in Tokyo. (Currently immersion program is carried out online due to COVID pandemic)

Through this partnership, both parties aim to catalyse the commercialisation of Healthtech and Medtech innovations into healthcare industries and global communities.  
Prior to the signing ceremony, discussion had been underway between both parties to participate in the Kanagawa Singapore Mission 2021, a virtual event co-hosted by NUHS-CIH together with the Kanagawa Prefectural Government and Mizuho Information & Research Institute. The Mission aims to connect Japan Health tech and Med tech companies, from the Kanagawa Prefecture, to clinical and industry experts in Singapore. This event as a starting point LVNS continues to work with various partners who share the vision to bring health tech innovation via Singapore & Japan network and collaborations.
The partnership underscores both parties' commitment to improve global healthcare through healthcare innovations.
 NNA article (in Japanese) CIH x LVNS MOU
Enquiry:
Leave a Nest Singapore Pte. Ltd.
Kihoko Tokue, [email protected]