Announcement of 9 Finalists for TECH PLAN DEMO DAY in Singapore 2021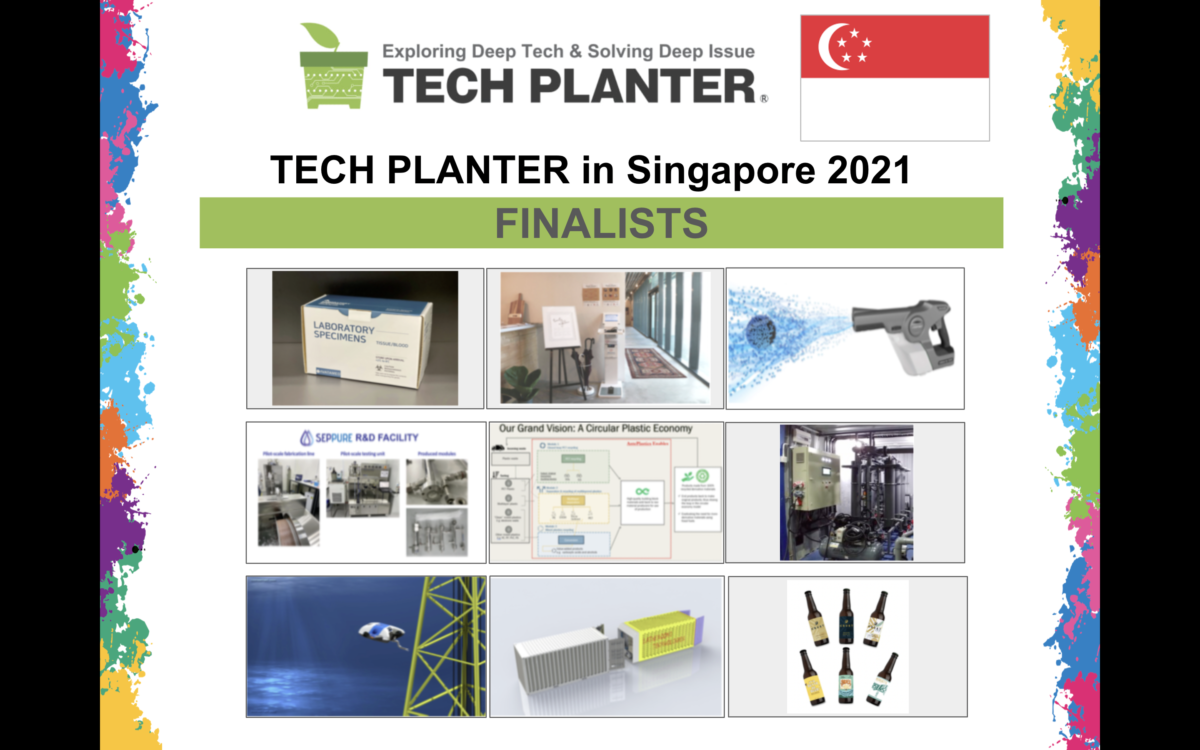 TECH PLANTER are continuing to support startups and researchers to accelerate their technology and business development even in the Covid-19 pandemic situation happening around the world including Singapore.
This year, we successfully received 31 applications from various fields, backgrounds and institutions. After going through the interview and selection process, 9 teams have been selected as the finalists for this year.
Leave A Nest is pleased to announce the finalist for TECH PLAN Demo Day in Singapore 2021. All finalists will be presenting their technology and business ideas at TECH PLAN DEMO DAY in Singapore 2021 via online meeting platform on 24th July 2021.
Here are the finalists for this year:
1)Team name: Avatamed                                                       
Theme: Next Generation Drug Screening Platform for Precision Oncology Services.
2) Team name: Smartfuture                                                   
Theme: White label tele-health tech platform for healthcare providers to capture patient vitals remotely.
3) Team name: Nanofy                                                           
Theme: "Net Positive" nanotech solutions to solve for humanity's pressing problems.
4)Team name: Seppure                                                           
Theme: Sustainable Solvent Recovery and Reuse with Nanofiltration Technology
5)Team name: Anteplastic                                                 
Theme: A unique closed loop recycling technique for plastic waste that enables recycling to the original building blocks
6)Team name: Hydroleap                                                       
Theme: Low-cost, Chemical-free water treatment solutions for industrial and construction waste water.
7) Team name: BeeX                                                               
Theme: Autonomous Assessment of Underwater structures with multiple applications.
8) Team name: Latheacond Tech                                             
Theme: New Vaccum Reefer to increase storage time of fresh food 7 times longer.
9) Team name: CRUST                                                             
Theme: A sustainable unique label platform for upscaling food waste.
All applicants of TECH PLANTER in Singapore 2021 are invited to participate in TECH PLAN DEMO DAY in Singapore 2021 on 24th July 2021 as audiences.
Overview of TECH PLAN DEMO DAY in Singapore 2021:
For any inquiries about TECH PLAN DEMO DAY in Singapore 2021, kindly contact: [email protected] (attention Ravi)