Be the first to join ONE Earth workshops to explore the wonder of Science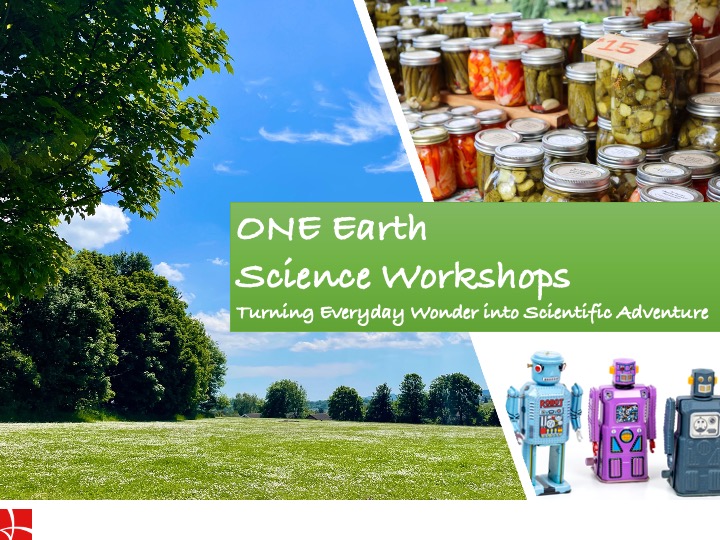 ONE stands for Online/Onsite "Nature" Education in Singapore. Our nature education intends to cover contents not only outdoor nature but also learning from our surroundings and everyday life. In highly advanced society we sometimes forget about how Science started from observing nature. It is a good time to look back to nature so we can be responsible human beings to achieve sustainable development with the earth.
To kick start the program we are launching 3 workshops focusing on 1) micro-organisms, 2) fermentation and 3) engineering (robotics). You can join individual workshops or you can choose to join all 3 in sequence or at later timing.

Registration will open on 1 Aug. 2022 16:00 (GMT+8, Singapore time)
Each of the programs will be planned and executed with University graduates and postgraduates. Each workshop has only a limited 16 seats available and first come first serve basis. At the launch of the program it is FREE to participate. Usual program price starts from 20 SGD~
Upcoming ONE Earth Program for 2022 and early 2023
Target Age: 13-15 years old (even if younger or older than the target age you can still register. Please take note that the program will be developed towards the target age)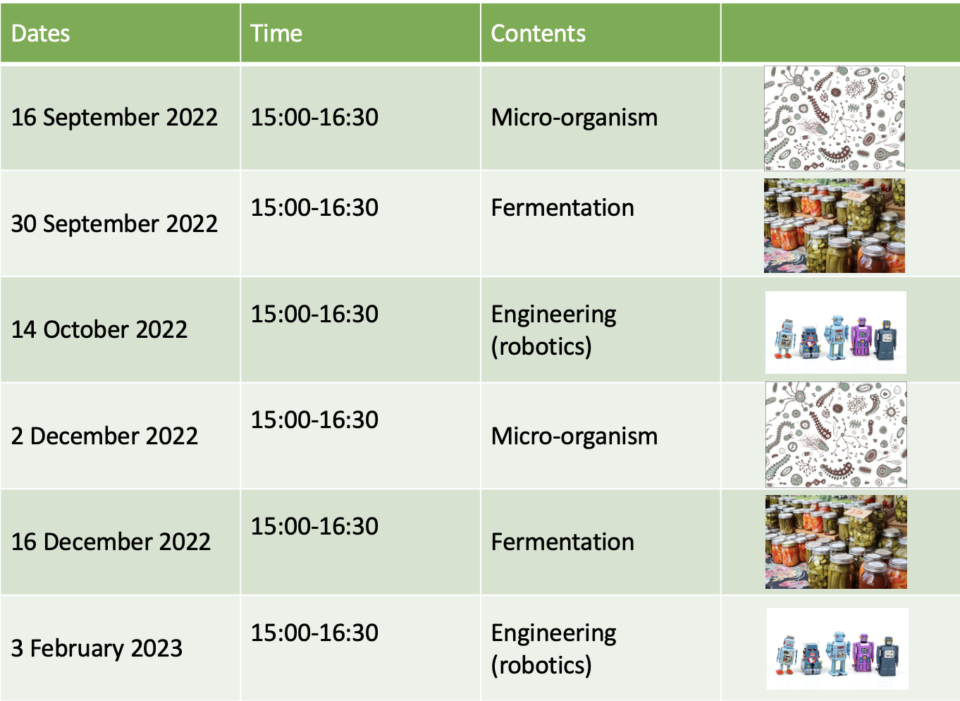 By joining the workshop, participating students will learn about the mindset of scientific approach in addition to the knowledge about each topic. We limit the size of participants to have close communication and care for each student. There will be 1 teaching assistant per 4 students.
General format of the workshop focus more on first hand experience and output for learning
Lecture

Hands on experience (experiment/discussion/problem solving)

Group discussion/presentation
Register today to secure the spot to participate in the ONE Earth Program. Only 16 students can join for each workshop. If you wish to attend all 3 workshops you can register to do so.

Registration Link: https://global.lne.st/ONE_Earth2022-2023
Registration will open on 1 Aug. 2022 16:00 (GMT+8, Singapore time)
Dr. Ravi

Life Science

Dr. Mango

Organic Chemistry

Mr. Siva

Engineering

Mr. Ryan

Biological Sciences

Mr. Michael

Evolutionary Anthropology

Dr. KT

Behavioural Science
Past ONE Earth Workshop: