[Announcement]: Five Singaporean startups selected for the "Enter to Japan Market Prog 2022"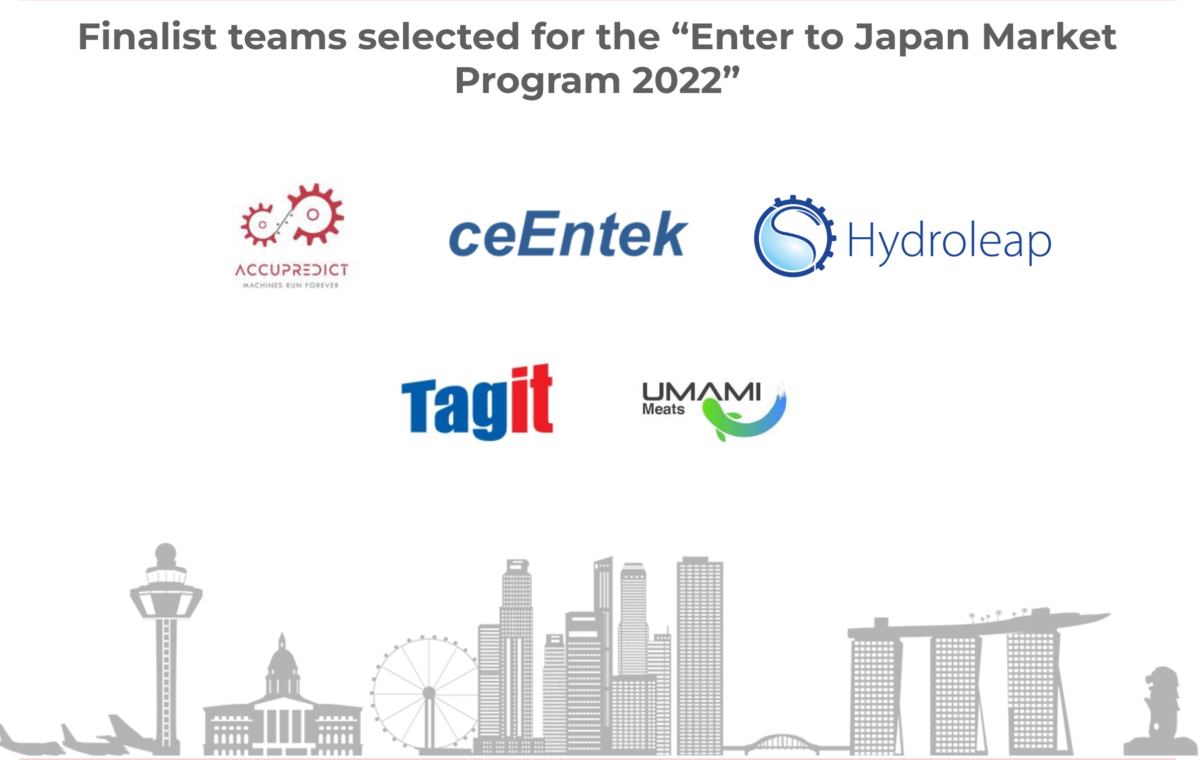 Enter to Japan Market Program 
We would like to sincerely thank all the startups for their applications and response. We are happy to announce the list of the five Singapore based startups selected to participate in the very first batch of the "Enter to Japan Market Program 2022".
Congratulations to all the selected startups !
Due to the existing travel restrictions, the program will be conducted in virtual/ hybrid format. The selection process was challenging as the program drew applications from a wide variety of deep-tech startups from all across Singapore.
The Finalists teams
As a next step, the selected startups will participate in program Kick off followed by closed online pitching sessions towards Japanese partner companies where they will meet potential industry, business partners, Government agencies, clients, VCs, CVCs or prototyping partners.
Finally, we would also like to again congratulate the five startups  selected for this very first batch of the program. We look forward to working with you, towards achieving your goals and missions in Japan.
Through this program we hope that all the participating teams, can expand in Japan, given the country is also an island nation with needs  similar to Singapore, in addition to access to numerous  world renowned corporations. Japan may also serve as a testbed for further expansion and product testing.
For the startups who were not selected, fret not, your applications will be considered for the next batch of the program.
For more information or enquiries:
Please do not hesitate to write to [email protected]
Attention @ Ravi