【12th Year Anniversary Project】National Institute of Education, Nanyang Technological University, Singapore and Leave a Nest Singapore Launched Collaborative Research Project to Bring Effective STEAM Education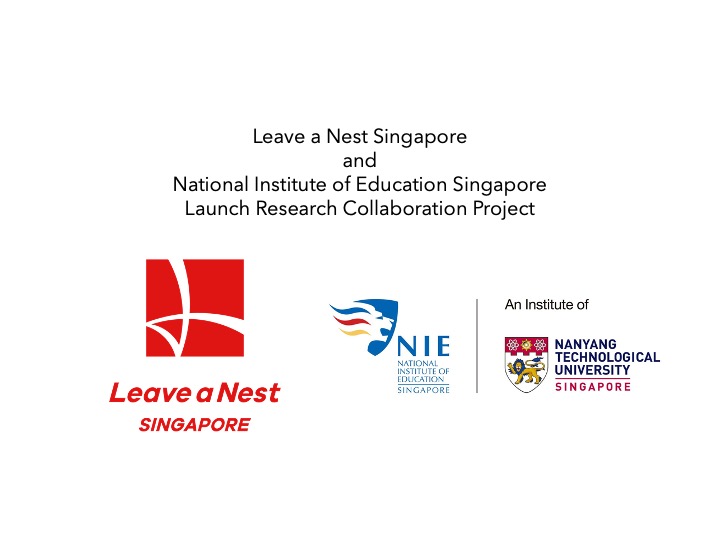 Leave a Nest Singapore Pte. Ltd. (Managing Director, Dr. Kihoko Tokue, 71 Ayer Rajah Crescent, #06-11/12, Singapore 139951) and National Institute of Education, Nanyang Technological University Singapore (NIE hereafter ) have signed a research collaboration agreement in education research projects. With these initiatives, Leave a Nest Singapore and NIE will explore the key factors of effective STEM education programs.
 The word STEM education was first introduced in the US in 2001 by the National Research Foundation. This was timely since the world was rapidly changing and what we needed to equip the next generation through education became more interdisciplinary in nature. Even after over 20 years of implementation of such a style of education into schools, challenges remain. Effectiveness and the impact of STEM programs on students are often measured using STEM degree graduates rankings. While this shows some outcome of the impact STEM education had on students, it is limited in scope of showcasing the true impact of STEM education on students.
 In this collaborative research, Dr. Aikling Tan from National Institute of Education and Dr. Kihoko Tokue with Dr. Satomi Maeda from Leave a Nest Group will try to identify the factors affecting the effective learning of students through STEM education programs such as TSUNAGU Research project. TSUNGAU Research project allows students to tackle global issues such as "energy, food, environment" which is difficult to solve by applying just a subject knowledge learned through class room and challenge them to think outside the box to come up with possible solutions. This program further makes it challenging for students by making this program an international one. 
 The program is planned for students to appreciate the complexity of the issues to be solved and how it requires not only the subject matters but the combining of knowledge from different subjects. Moreover, there are cross-cultural matters which need to be considered to tackle those issues. 
 This research collaboration signifies the determination of Leave a Nest Group to continue to explore a better way to bring STEM education programs to the world. Leave a Nest has recently celebrated its 20th year in Tokyo Japan and 12th Year in Singapore. Leave a Nest Group will continue to commit to evolve the program to suit the needs of society and to achieve our vision of "Advancing Science and Technology for Global Happiness"