Dr. Yevgeny Dulla recipient of prestigious Balik Scientist Program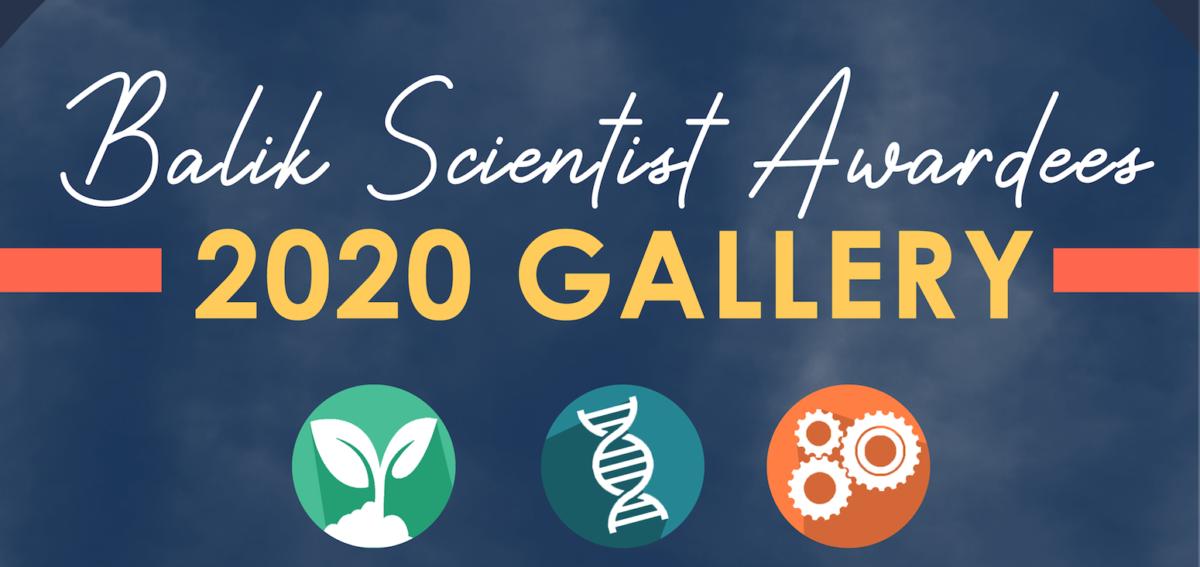 Dr. Yevgeny Aster Dulla of the Frontier Development Division has been announced has one of the awardees of the prestigious Balik Scientist Program of the Department of Science and Technology (DOST) in the Philippines.
The Balik Scientist Program (BSP) is one of the initiatives started by DOST to address the problem of "brain drain", where exceptional Filipino human resources migrate to other countries in search of better pastures. This is quite common especially for Filipinos who decide to take on degrees in Science and Technology: historically, there is not much support for science research, there is a lack of facilities, and S&T in general is very much underappreciated in the country. As a way to alleviate this, DOST has started the Balik Scientist Program, where incentives are being given to scientists (who have studied abroad) to go back to the Philippines and do a project with a host institution that is related to their expertise. BSP has three categories: short-, middle-, and long-term, depending on the length of the project that the BSP awardee wishes to pursue. The long-term category most especially aims to absorb the awardee as an employee of the host institution, and in this case, the awardee returns to the Philippines for good.
Dr. Dulla will be working with the Philippine Genome Center – Visayas Satellite Facility (PGC-VSF), and they will be implementing an entrepreneurship program that aims to nurture and inspire university consortium members under PGC-VSF to become life science entrepreneurs. The program is entitled, "5B Program: Brain to Benchwork to Business – Biotechnology Bootcamp, from overall idea conceptualization (brain), to research formulation (benchwork), to business model construction". Participants will be research faculty from the University of Antique, University of San Carlos, Romblon University, and Visayas State University – Tolosa, and will be implemented from February 24th to November 26th, 2021.
 Dr. Dulla will be using resources from the company to develop the program, and will also be asking startups (both Japanese and Philippine) in the company's knowledge platform to do special lectures in the middle of the program, where the startups will share their personal experiences and problems that they have encountered, as well as give advice to the 5B participants.
【Dr. Dulla's awarding announcement, as posted in the Balik Scientist Program Facebook page】
*featured image is also from the Balik Scientist Facebook page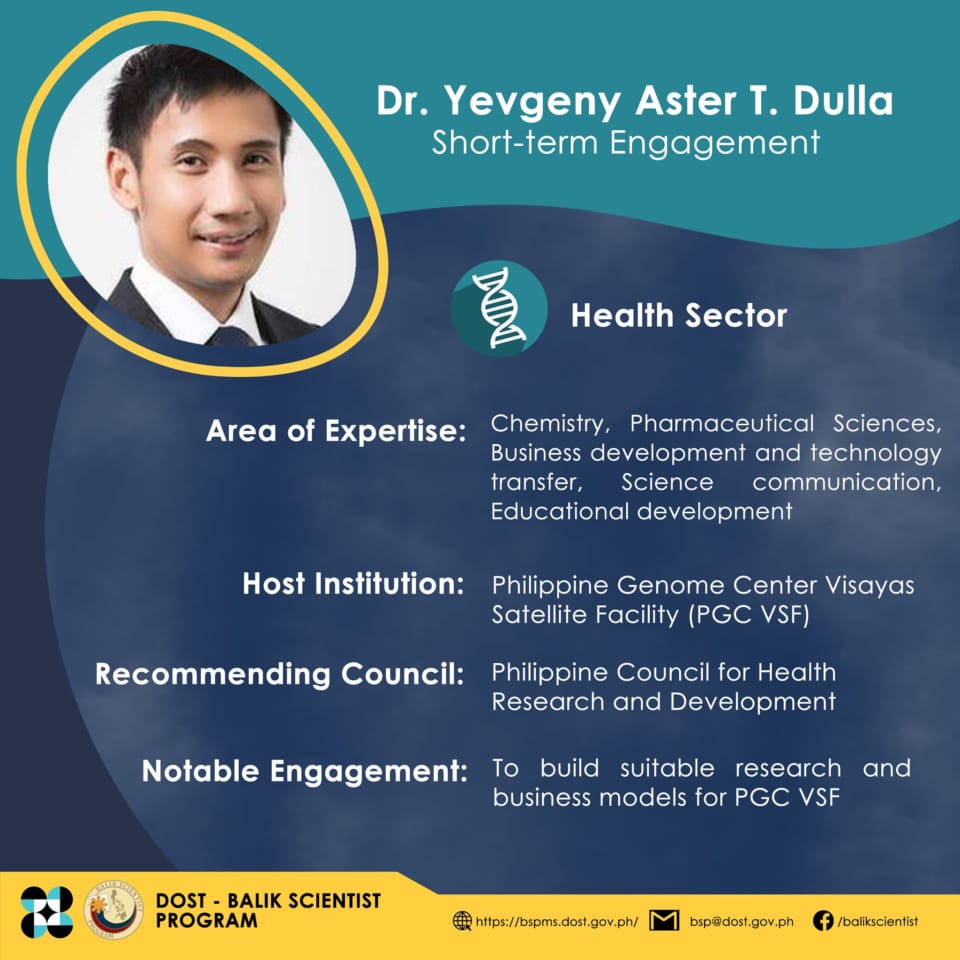 To view the complete list of Balik Scientist Awardees for 2020, please access the link below: