ICT & Talent Hunting Mission in Asia Pacific Technology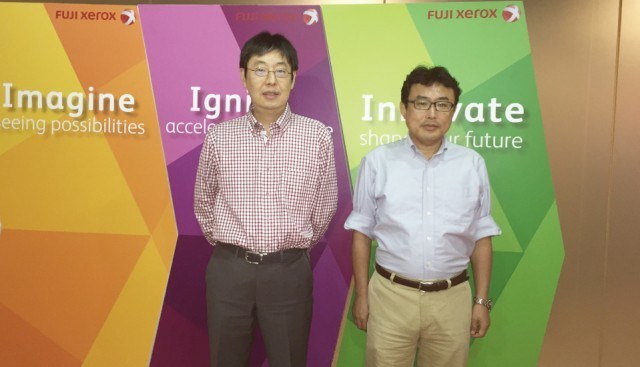 Fuji Xerox Co., Ltd.
Technology innovations are seen as key to drive economic development in Asia in order to create new breakthroughs and standards, networking with different entities and is the underlying strategy for this process. Find out about a key hunter's (Fuji Xerox) insights to this industry and hear if you are one of the talents they are looking out for.
From Xerox to future innovative ICTs
A multinational company well-known for their Xerox machines, Fuji Xerox Co., Ltd. (FX) is focusing on developing and implementing Information Communication Technologies (ICTs) that impact our society. To resolve language barriers in offices they created "scan-translator service" which can do translation and printing of documents in four languages, Japanese, English, Chinese and Korean. The layout of the figures and diagrams remains unchanged and another language can be added in the same page. Another example of their new creation is called the "TalkMiner". This technology allows indexing of slides and videos, making search within these contents simple by merely using keywords input. Currently, Waseda and Tokyo University have been using it to make their online courses user friendly. These innovations underlie their commitment to create the ultimate platform for human beings to facilitate communication in this fast advancing world. With this same vision, they established a research unit in Singapore two years ago.
Strategy to bridge Asia-Pacific (AP) Region
Currently there are varieties of ICT platforms available in the AP region and majority of these are not considered fully established. In contrast, the type of ICT platforms used in Japan are less standardized. Hence, the overall market in AP is considered fragmented. FX envision is an ideal ICT social infra-structure, mainly for health care and education for the region in the first phase. Hence, while formulating possible basic systems to link up all the different platforms, they started to form a wide channel of network with key personnel including local government bodies, universities and prominent start-ups. Their hunt to engage local talent has begun.


Seeking the right partners
As part of their mission, they have worked with 3 batches of internship students. Singaporian talent, to them, is generally humble and competent, gifted and knowledgeable. Moreover, unlike Japan, there are also specialists who possess double degrees, like in both engineering and business studies. These are professionals much sought for. Above these factors, Fuji Xerox are eager to work with talents who have curiosity for new technologies, are able to understand customer's need, can speak on behalf of customers, have good communication skills and knowledge and possess the non-Japanese kind of thinking. These are the people who are instilled with the 'entrepreneur spirit' to take up new challenges and come up with new ideas. This year, they also took on a proactive approach to seek entrepreneurs with not only the above stated qualities they are looking for, but those start-ups who are already developing a business with their potential technologies. In March 2015, their "Technology Hunting" will start the call to work with interested start-ups having similar vision.
It would be a challenging year where they plan for "proof of concept" based on the themes they have selected, develop innovative business plans, create prototypes and proof that the product is required by the market. If you think you have what it takes to bridge different AP markets and make an impact in the society we live, through ICT, come join one of the either relevant event below.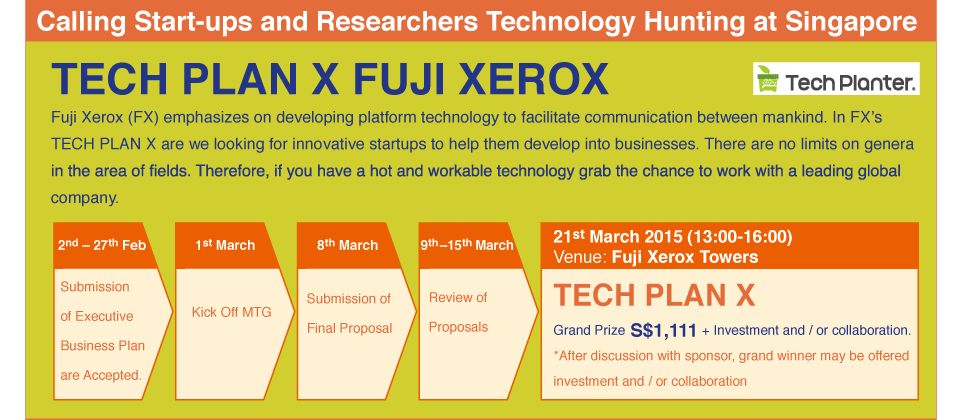 For contact & application: [email protected]//