Speaking the Same 'Language'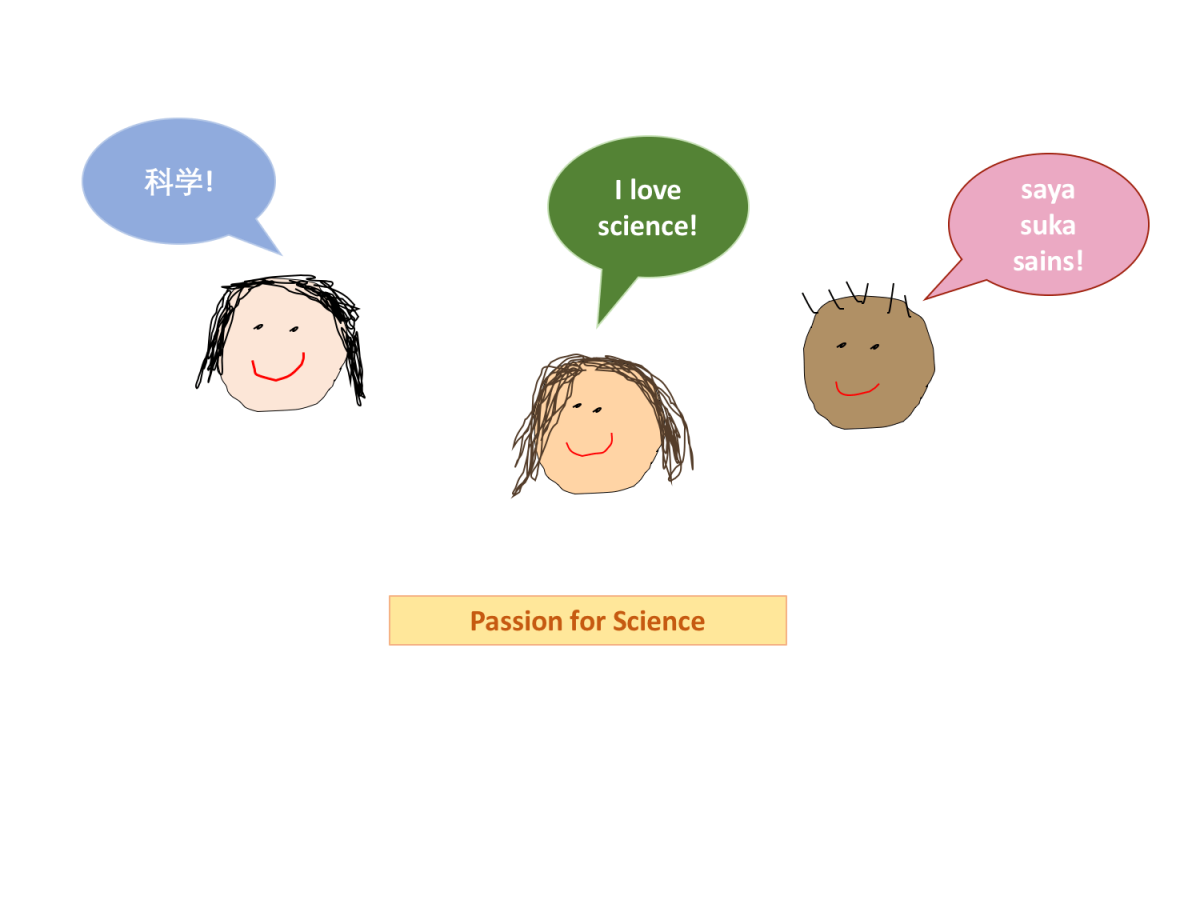 One of the privileges of working at Leave a Nest, is getting the opportunity to speak and interact with individuals from an array of backgrounds. This includes field of study, race and nationality, just to name a few. What binds us together, is us speaking the same language. You might think I'm alluding to the use of English, but what I'm actually referring to is the language of science and passion.
Over the years, Leave a Nest has created a "Science Bridge Communicator" program, which develops scientists and researchers so that they are better able to communicate what they have learnt and discovered to others. In this globalized and ever-changing world, such a skill is becoming extremely important. We are required to share our thoughts with people of different age groups and industries so that we can inspire them to work together as a team, in order to spark innovation that better meets the social and economic needs of society.
In past 1 month, I've learnt to develop this skill in order to communicate with representatives from various organizations, so that we could potentially collaborate in developing the ecosystem of science and research in Singapore. I've also had to use it to interact with university students who are part of the mentorship committee for the upcoming Science Castle event on 19-20th Nov 2017. Most importantly, I've had to use it to communicate with fellow colleagues so that we can appreciate how we can each use our special skillsets to achieve our mission of "Advancing Science and Technology for Global Happiness".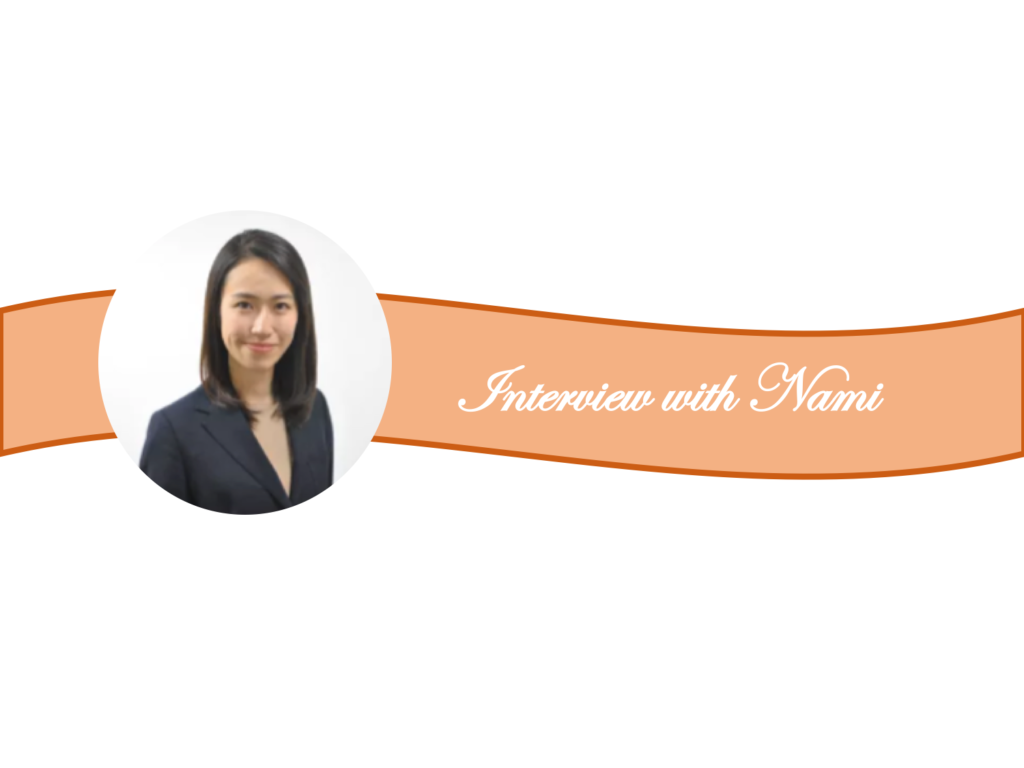 Nami-san is the current President of Leave a Nest Malaysia Sdn Bhd, and also spends her time at the Japan HQ as well as the Singapore office. When she was in Singapore, I had the opportunity to speak with her and ask her about her experience with Leave a Nest thus far, as well as her advice on  development as a Science Bridge Communicator. What made the most lasting impression on me about what Nami-san said was this:
"Ultimately, I want to maximize the value of diversity;-
In Japan, students tend to base their research topics on the simple things that happen around them which stimulate their curiosity, like why do we fall asleep during class and how this is affected by Co2 levels in the air. In Malaysia, their research is usually issue driven, and they enjoy discovering undiscovered resources. In Singapore, the research questions are usually based on more mature thinking as students tend to approach universities and senior researchers for advice on research topics. I do not think any of these methods are good or bad, and I see this diversity as a way of thinking."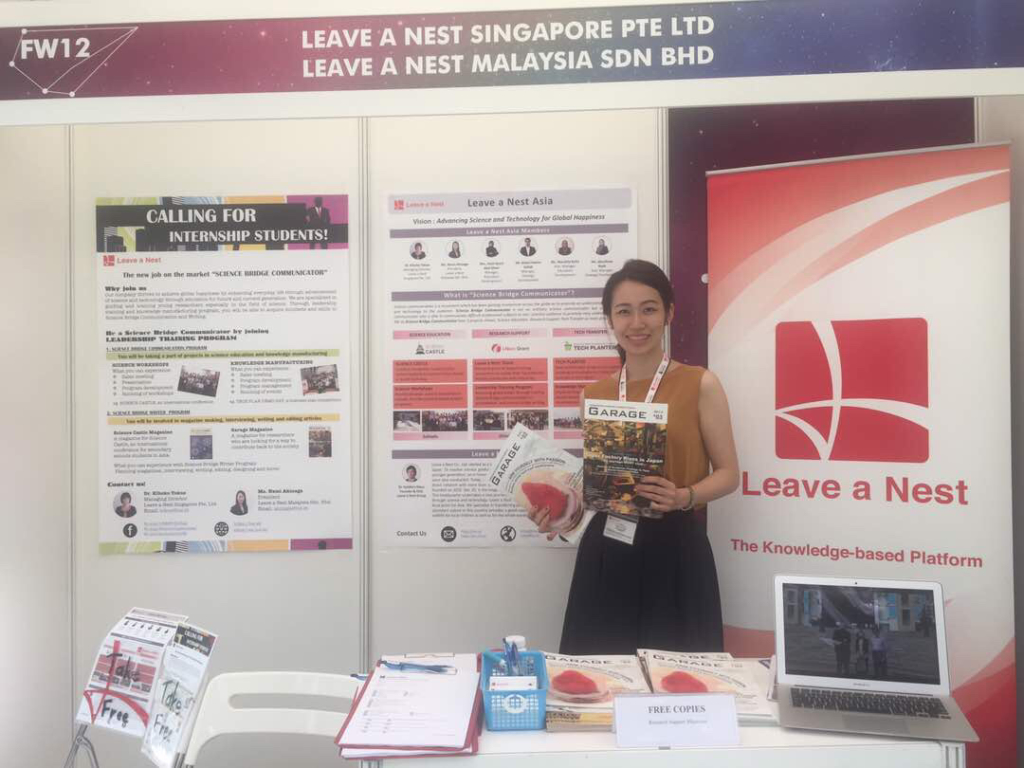 Nami-san's educational background is in sustainability science, which was in a way influenced by the tsunami and earthquake in Japan 2011. Her master's project involved field work that allowed her to interact with 90 people affected by the disaster, and draw ideas from them on how the area could be redeveloped and revitalized. She presented her final project to the leaders of the local area, and it has since been her hope to pursue a career whereby she can draw out passion and talent from a particular area to re-energize various areas in Japan. She thus joined Leave a Nest Japan, and as part of the Local Platform Division, she helped revitalize local areas through various education programs.
Nami-san's dreams transcend geographical boundaries, and as such she was given the opportunity to join the Global Platform Division at Leave a Nest a year ago, which has brought her to the South East Asia (SEA) region. She communicated her vision to draw upon local ideas not only in Singapore and Malaysia, but also in other countries in the region, so that from the diversity, we can unravel unique ideas and technology that would be most suited for solving specific social issues.  
I have much to learn with regard to science communication and leadership from Nami-san, and I sincerely hope that her vision inspires you as well.  As I live in a small city like Singapore, it does not come naturally for me to fully comprehend some of the issues "local areas" face in Japan or Malaysia which are much bigger countries with small towns and suburbs. I thus find it interesting to learn about these issues, and how we can tackle them from Nami-san and my other colleagues from Leave a Nest Malaysia. As Singapore aims to be a hub in SEA, it is essential for me to gain a better insight into these issues so that I would be able to communicate more effectively with stakeholders whom I might meet, and be more empathetic of the challenges they face.