Crossing Borders, Global Happiness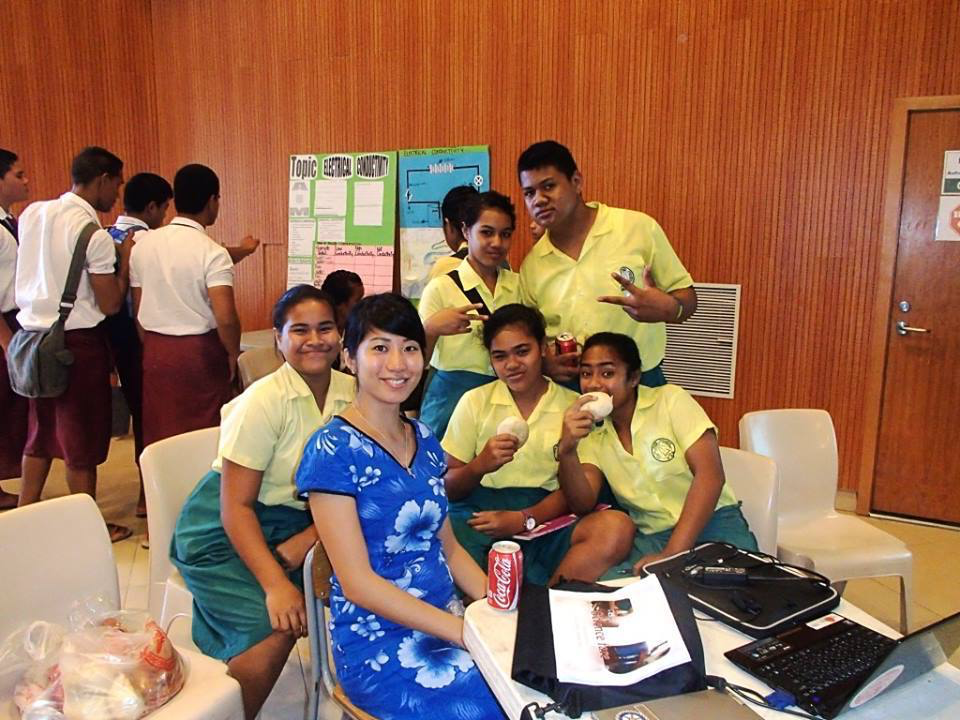 Two weeks ago I had the opportunity to visit the Economic Development Board (EDB Singapore). It was an eye-opening experience talking to the representative of the Japan desk and exploring ways that we can work together to be a bridge between Singapore and Japan. At the office, they had an exhibit highlighting that as a melting pot of cultures, Singapore had an advantage of looking at many issues from a unique perspective. This is something I would like to emphasise on in developing the science and technology ecosystem here and in the region.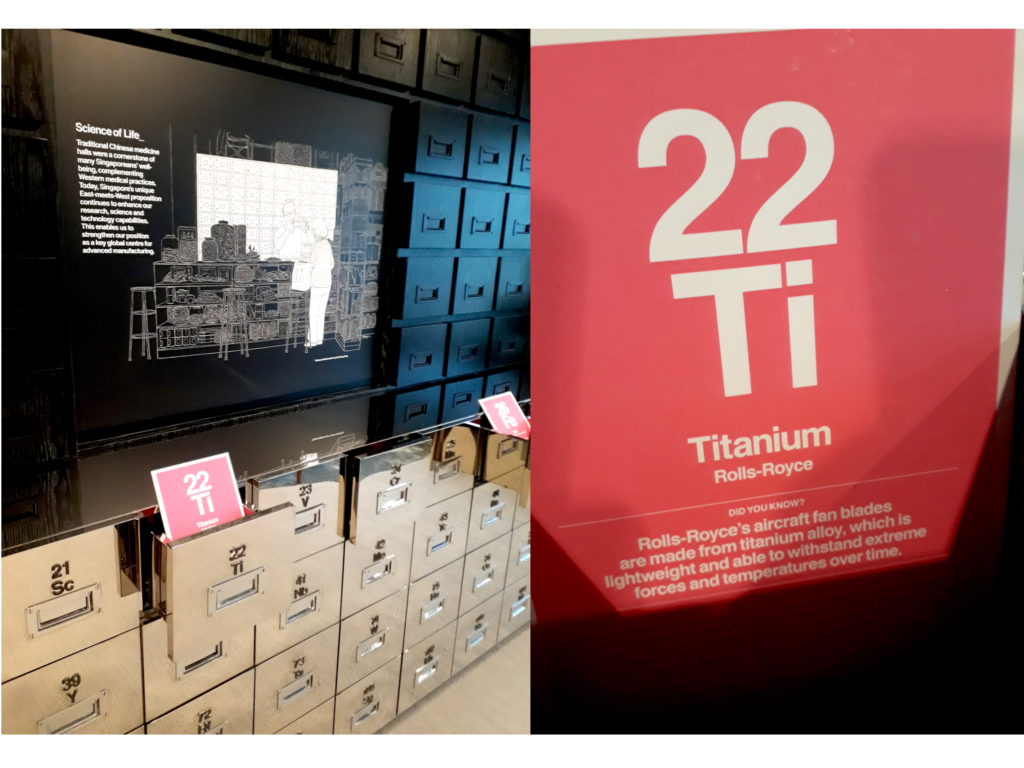 A week ago, I also had the privilege of attending a talk hosted by NUS Enterprise and Ontogenix.  Mr Sanjay Bapna shared his experience and advice on entry into the Indian market with regard to medtech companies. It was an informative session, getting to know about the infrastructure and funding in place in India. He shared that the Indian market is very openly welcoming start-ups with good technology, and this is useful knowledge for Singaporean start-ups especially those focusing on areas like orthopaedics and gynaecology.  
It is experiences like these that remind me how being small and agile, Singapore can work with these bigger countries to not only expand our market, but tap on the resources that they have, to assist them in building up their lesser developed regions. This way both stakeholders benefit, and we are contributing back to society in a more impactful way.
This was a similar mindset shared by Tajima-san, who is part of the Global Platform Division (GPD) at Leave a Nest. This position in Leave a Nest helps her fulfill her dreams of travelling overseas and working with the local people to build up their science and technology ecosystem. When I told her how I found her ideas ambitious, open-minded, and very motivating, she laughed and said,
"Yes, if each person can keep thinking about what kind of social issue they want to solve, the world can be changed."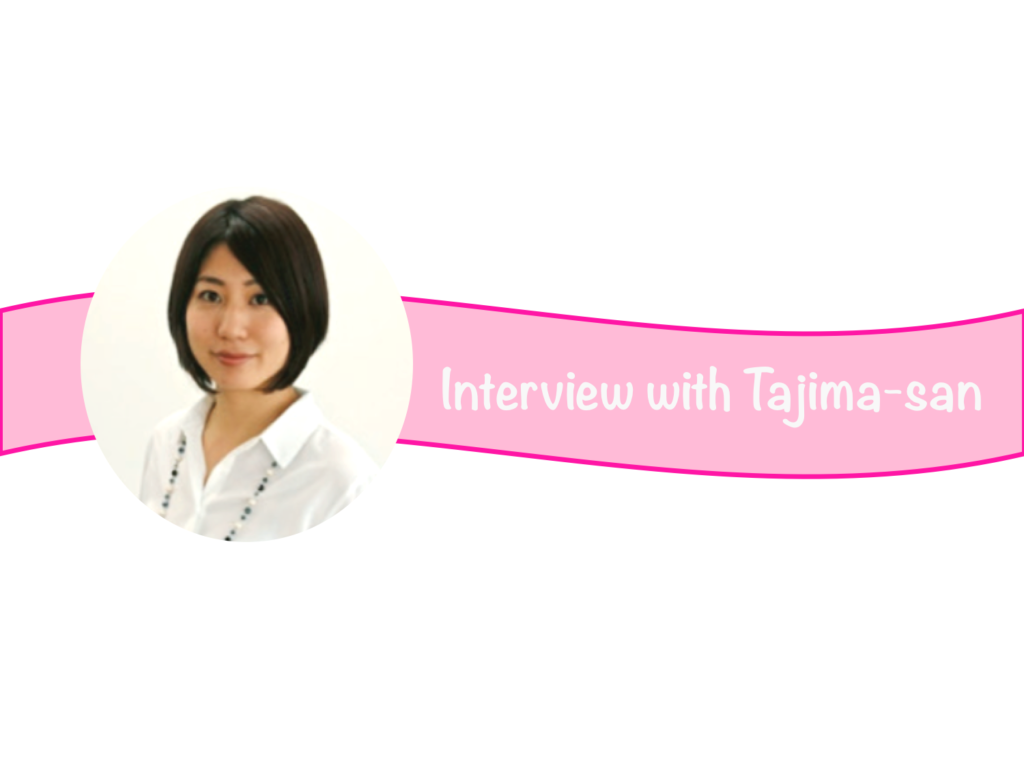 During my interview with Tajima-san, she shared with me that her 1st big project at Leave a Nest was to be involved in Tech Planter in the Philippines. She enjoyed her experience and found the locals to be very warm individuals. She sees the potential of Japan bringing across technology to help solve some of the issues they face with regard to clean water, the medical industry and everyday transportation.
Tajima-san's background is in molecular biology and her first interaction with Leave a Nest Japan was through a 2 year internship program as a science communicator. She found this concept very appealing because it strayed away from "conventional tracks of becoming a science teacher or science/natural history museum curator".  In order to find out more about her options, Tajima-san got herself involved in various internship programs and part time jobs to truly discover her place in the world. She had also worked full-time for over a year at a cloth trading company, focusing on research of chemical products. Of all her experiences prior to joining Leave a Nest's GPD, her most memorable time was during the JICA program that allowed her to learn about international ties and how she could use her skills as a science communicator to teach science and math to students in Samoa.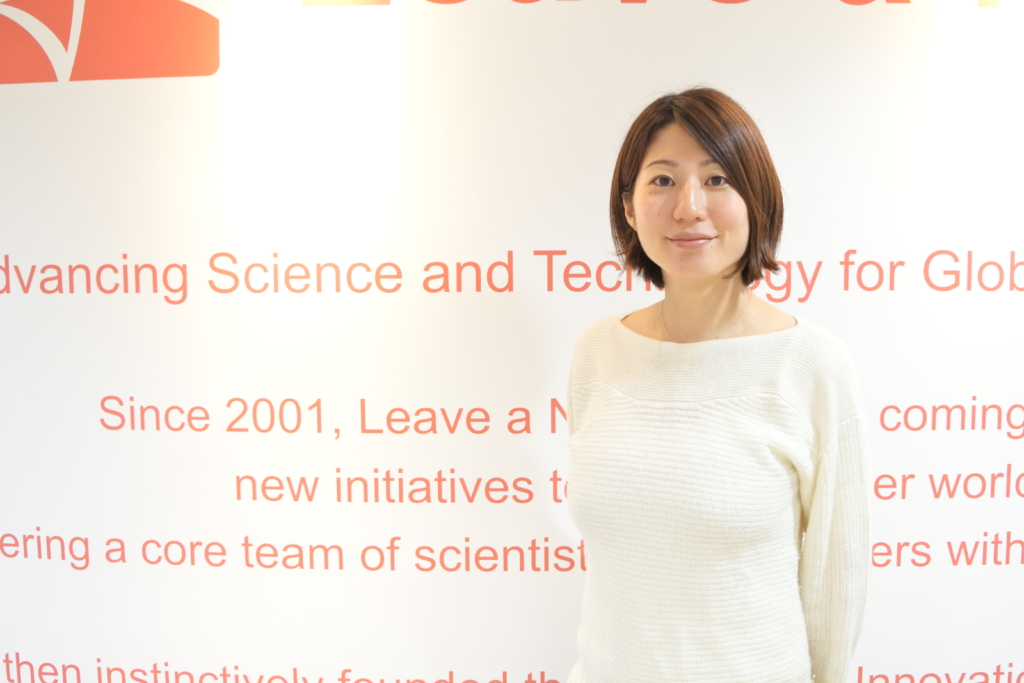 A year ago, she joined Leave a Nest as a full-time staff because she knew that some issues cannot be solved alone, and she sought like-minded people who could help bridge the gap between the locals, government and the private sector. Back in her own country, she also wanted Japanese in local areas to understand the value of science and technology in solving issues in their everyday life. She believed that with the right expertise, little ideas can be turned into businesses to help people in many different parts of the world!