Launch of Batch 2 – Enter to Japan Market – GIA Program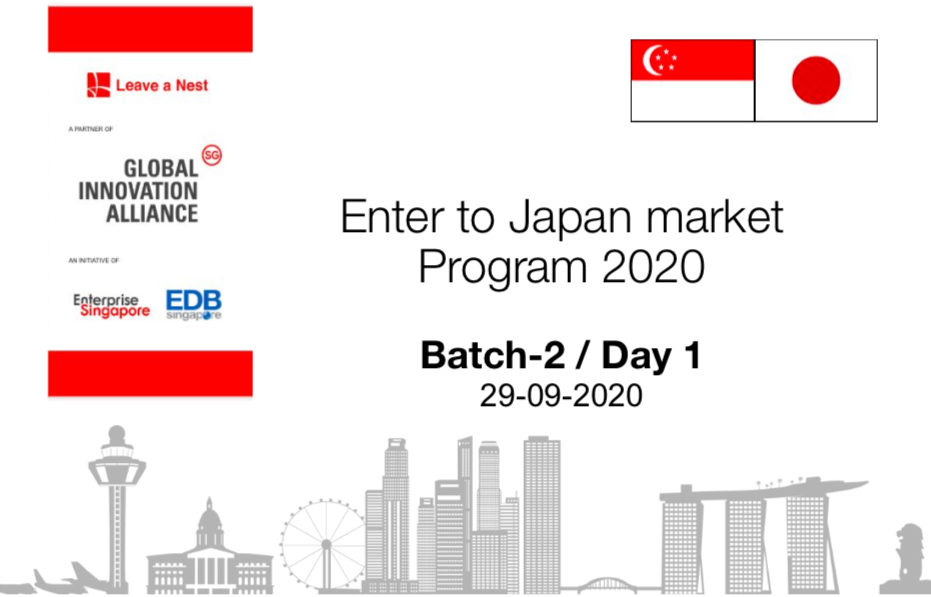 Opening and Day 1 Workshop
After the successful completion of Batch 1 for the GIA-Enter to Japan Market prog, we are happy to announce that workshop for  Batch 2 is now underway. This years program is a completely online program.
This program  was conceived by LVNS in partnership with Enterprise Singapore (ESG) & Economic Development Board, Singapore (EDB), under the umbrella of the Global Innovation Alliance (GIA) acceleration program towards bringing Singapore based startups to Japan.
Program Overview

Workshop Contents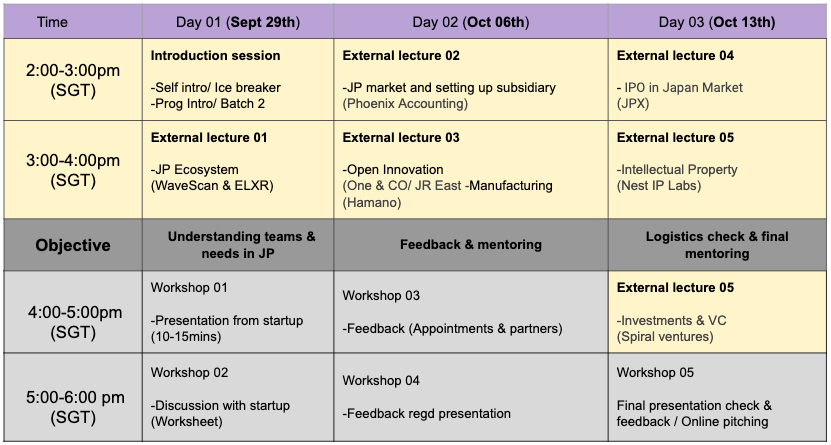 Day 01, September 29th
On day 1 of the workshop, after the formal event opening, we dived into the ice-breaker/ self intro session. This session was surprisingly a very productive session. The startups in addition to introducing themselves, their products and company also engaged in in-depth Q&A towards possible avenues for collaborations (among themselves, leveraging on each other strengths and experiences).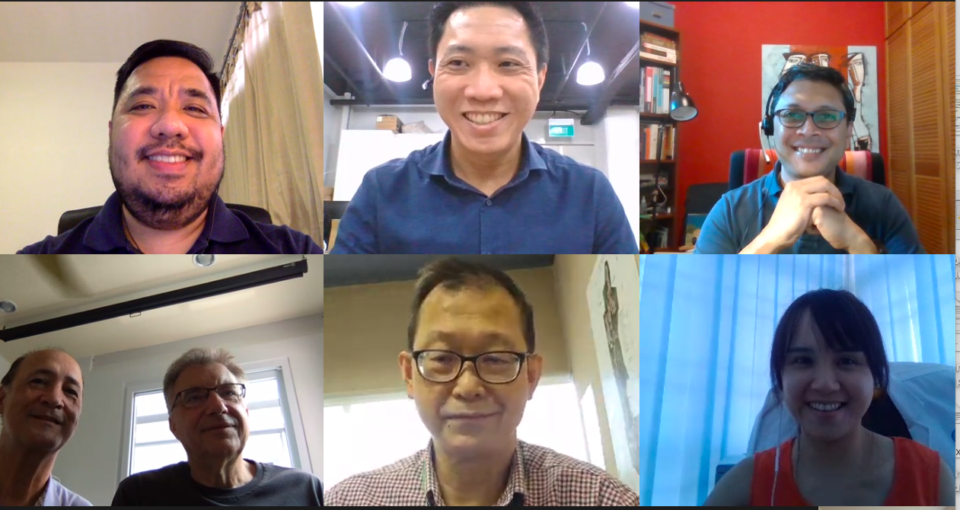 In addition we were happy to have alumni from Batch 1, Dr. Kush Agarwal  (CEO & Founder, WaveScan) and Mr. Steffan Fung (CEO & Founder, EXLR)  share their experiences about Batch1, trip to Japan, progress they have made since then, as well as  insights, learnings about the Japan Ecosystem as well as the role of corporates and venture capital.
Sharing by WaveScan with Batch 2 startups
Kush , shared his experiences in Japan especially with a focus  on challenges deep tech startups face in while trying to collaborate with corporates, as well as raise funds in Japan. He also provided valuable tips on how to navigate them.
Sharing by ELXR with Batch 2 startups
Steffan on the other hand spoke about his journey with Leave A Nest,  how he has continued to collaborate with Japanese Corporates towards open innovation.  In addition he also spoke about the importance and steps involved in opening a subsidiary in Japan.
All in all it was very interactive session and provided a great start to the event. Leave a Nest is looking forward to working with the batch 2 startups towards supporting them achieve their missions in Japan.
For more information on deep tech startups participating in batch 2 please click here
For more information about the program and feedback from our alumni please click here
For additional information or enquiries :
Please do not hesitate to write to [email protected]
(Attention Ravi or Michael)