Successful completion of " Enter to Japan Market" online workshops for GIA-ESG Batch 2
Day 2
Japan Market, tax structure & setting up a subsidiary
On day 2 of the workshop, we started with a lecture from Ito-san, Group managing Partner, from Phoenix Accounting Singapore Pte Ltd.,, who discussed about Japan market overview in the perspective of  accounting & tax structure, about setting up a subsidiary in Japan. The title of his talk was  "Expanding your business into Japan". It was a very insightful lecture & , where Ito san managed summarise an extremely  complex topic and  highlight the main points that startups need to be aware of prior to entering Japan Market.
Open Innovation & Collaborations 
Next was a lecture by Ms Leia Teo, from One & Co. who spoke about open innovation ecosystem and in particular about the business environment in context of corporate venture capital  and examples of possible avenues of collaborations with JR East.
Prototyping & Manufacturing for startups 
We also had a sharing session by Kowaka san specifically focussing on manufacturing and prototyping needs/support for Singapore startups by Hamano products super-factory. Hamano products are extremely skilled craftsmen who specialize in assisting startups with MVPs from the 0 to 1 stage. They are extremely skilled craftsmen.
Day 3
Japan IPO market for startups
Day 3 started from a lecture by Sugiyama-san from Japan Exchange Group (JPX), who spoke about in detail about the opportunities for asian startups in Japanese IPO market. The lecture covered aspects of Japan IPO market, Tokyo Stock Exchange (TSE), market size, structure of the TSE, comparisons to other markets, schemes for foreign companies, underwrites etc…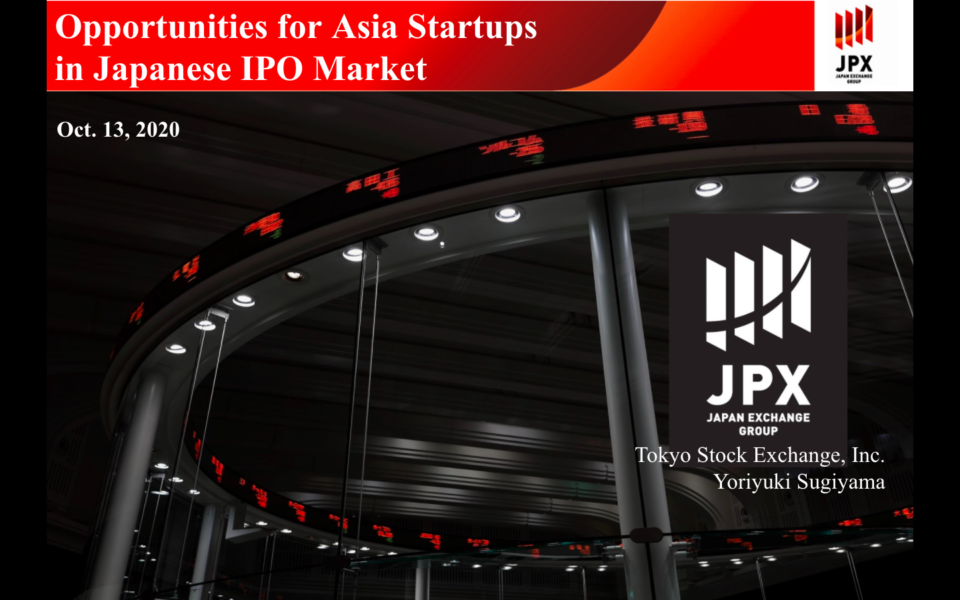 Intellectual Property and IP strategy for startups
Next Kageyama-san, from Nest IP labs, spoke about Intellectual Property and IP strategy for startups looking to enter Japan market. He introduced the patent system in Japan, steps involved, duration & costs, probable IP related issues that foreign startups may encounter when trying to conduct business in Japan. He also provided tips on how to navigate them.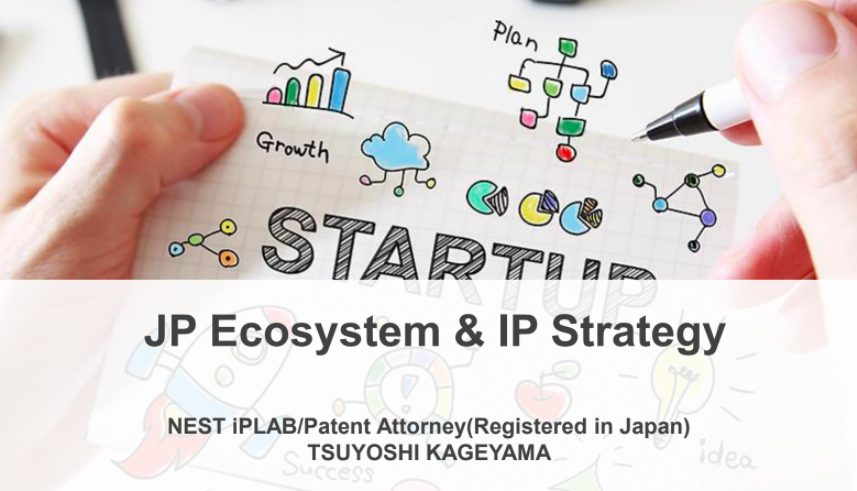 Venture Capital Ecosystem in Japan
The final lecture for the day was by Goto-san from Spiral ventures, who gave an insight about the VC and CVC ecosystem in Japan. He also shared insider tips with the startups. His lecture covered topics
The workshops were very interactive and provided a great start to the event. We hope to allocate more time for the discussions and additional opportunities for interactions.  Leave a Nest is looking forward to working with the batch 2 startups towards supporting them achieve their missions in Japan.
For the batch 2 program and more info on the opening and day 1 activities please click here
For information on deep tech startups participating in batch 2 please click here
For more information about the program and feedback from our alumni please click here
For additional information or enquiries :
Please do not hesitate to contact [email protected]
(Attention Ravi or Michael)