Leave a Nest Malaysia Sdn. Bhd. Relocating "Nest" to Found8 KL Sentral to Accelerate Startup Ecosystem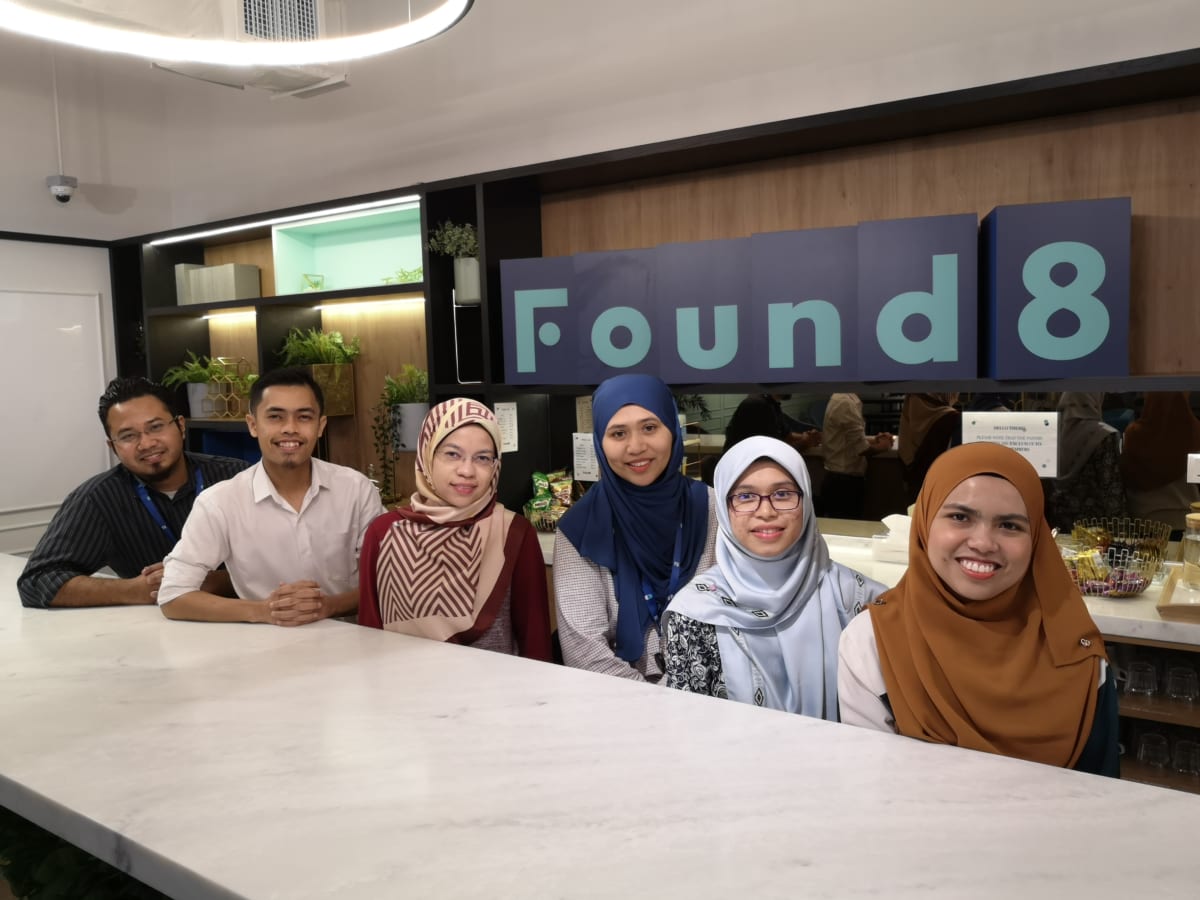 From left : Mr. Nur Ahmad Zaim, Mr. Abdul Hakim, Ms. Idarahayu, Mrs. Analhuda, Mrs. Fatin Ilyani and Dr. Nurul Syazwani
Kuala Lumpur – February 3rd, 2020.
Leave a Nest Malaysia Sdn. Bhd., one of the subsidiaries of a unique science bridge communication company is excited to  announce the relocation of it's main office to Found8 KL Sentral, Kuala Lumpur Sentral.
Established in 2013, Leave a Nest Malaysia recorded encouraging  growth and expanded their local business activities in pursuing the vision of "Advancing Science and Technology for Global Happiness" . Currently we closely work with 35 secondary schools, 16 universities, 350 researchers and startups on our knowledge-based platform. One of the key achievements last year was the establishment of Nest-Bio Venture Lab as the first collaborative lab with Malaysia-Japan International Institute of Technology (MJIIT), UTM to support Biotech startups in Malaysia. 
Besides that, the members of Leave a Nest Malaysia had increased from a single founder to 6 local members including having the first PhD member in the company, Dr. Nurul Syazwani who is  currently heading the Research Development Division. In May 2019, Leave a Nest Malaysia Sdn. Bhd. has appointed Mr. Abdul Hakim Sahidi as the first local Managing Director. Adding strength to the company, Ms. Idarahayu Ayob came on board as the first local lady director in December 2019.
"This office relocation is another milestone for Leave a Nest Malaysia Sdn. Bhd. as we are now entering the 7th year of establishment. Our team is growing and so is our network and activities. Therefore, we believe this is the time where we need a new "Nest" that could further support our activities and strengthen our presence in the local market especially in supporting the startups ecosystem in Malaysia." Said Mr. Abdul Hakim Sahidi, Managing Director of Leave a Nest Malaysia.
About Found8
Found8 ( website : https://www.found8.com/malaysia) is the latest co-working hub launched in October 2019 located at the heart of Kuala Lumpur Transportation Hub, where all the main public transportation are connected. Found8 is not just a co-working space but a community of startups players which not only emerging startups such as StartupMamak, ScaleUp Malaysia, GoGet, LawTech and Runcloud are based here, but also well known venture capital such as 1337 Ventures also having their office here.
At this new "Nest" with spacious facilities, Leave a Nest Malaysia will create more programs for startups to get benefits and support from us. Not only limited to startups, we will also utilize the space to conduct educational programs to nurture the young talents.
Thus, with this announcement, we are happy to invite all Leave a Nest Malaysia's partners to come and visit us to see our new "Nest" and discuss for future collaboration.This is an exciting time for us to meet with your team.
Kindly send us an email if you are planning to drop by anytime soon! 
<New office address> 
Found8, 5, East Wing, Level 3,
Jalan Stesen Sentral, Kuala Lumpur Sentral,
50470 Kuala Lumpur.
<Contact us>
For more details, do contact us at: [email protected] 
Abdul Hakim Sahidi,
Managing Director,
Leave a Nest Malaysia Sdn.Bhd.
[email protected]
+60182233230