GIA Selected startup to setup an office in Singapore! KEN ROBOTECH ASIA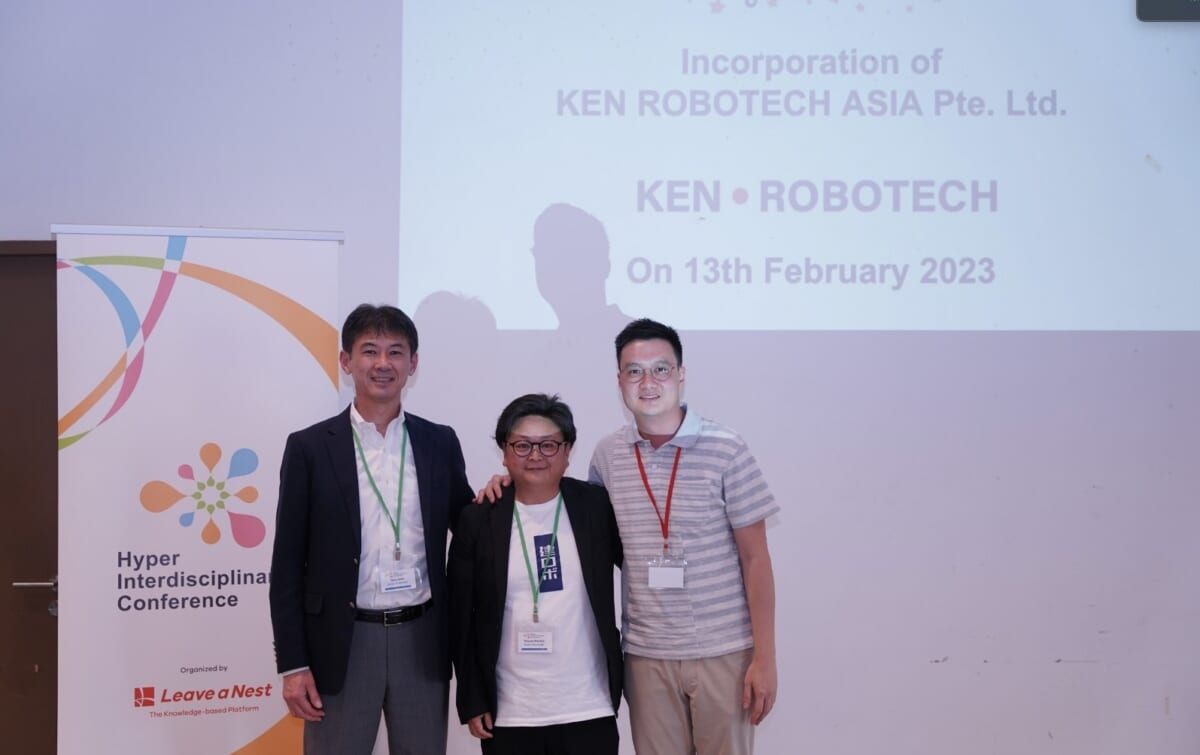 This time, one of the selected startup from Global Innovation Alliance (GIA) "Enter to Singapore Market Program" have successfully managed to set up a company in Singapore as a result of program. Ken Robotech, a unique construction robot startup from Kagawa prefecture in Japan was the one to set up an entity in Singapore under name of "KEN ROBOTECH ASIA PTE.LTD." .
About GIA Enter to Singapore Market Program
Ken Robotech focuses on issue various issues that exist in construction site through their robotic technology. Their main focus is to create a robot that can really work in the field and help the workers as soon as possible.  With this, they have created a robot called TOMOROBO which can tie rebar automatically one by one. In current construction site, many of the workers still manually tie the rebar where they could be spending their time for more productive activity. TOMOROBO is a robot that can work along with workers and release workers from these issues. Not only TOMOROBO, but Ken Robotech plans to further develop other robots as well that could be used in construction site.
With expecting shortage of labor force at construction site in Singapore in near future, Ken Robotech have chosen Singapore as one of the key destination for their oversea market and joined GIA Enter to Singapore Market program in Oct 2022. They have visited in Singapore to join SWITCH as well as meet with local companies as well as Government agency to discuss about possible collaboration. Through the program, they have managed to find a good traction in Singapore and started preparing for incorporation of their Singapore entity. This time, on 13th February 2023, they have successfully incorporated and also announced its success at Hyper Interdisciplinary Conference in Singapore 2023. With this, they will further accelerate their business activity in Singapore by penetrating their TOMOROBO into Singapore market.
About the Hyper Interdisciplinary Conference in Singapore 2023 that Ken Robotech presented
Just like Ken Robotech, Leave a Nest Singapore will further support companies who are interested in entering to Singapore market, through networks that Leave a Nest have within this region.
About Ken Robotech:
KEN ROBOTECH is construction tech company making rebar tying robot such as "TOMOROBO© Series." Not only this but these types of solution will help construction workers from repetitive tasks and increase productivity of construction sites. They aim to promote "work style reform", "create the environment that maximizes workmanship" and realize "the World's Most Human-Friendly Worksite."
For inquiries:
Contact Email: [email protected] (attention to Michael)