Leave a Nest Capital Invests in Pirika, Inc.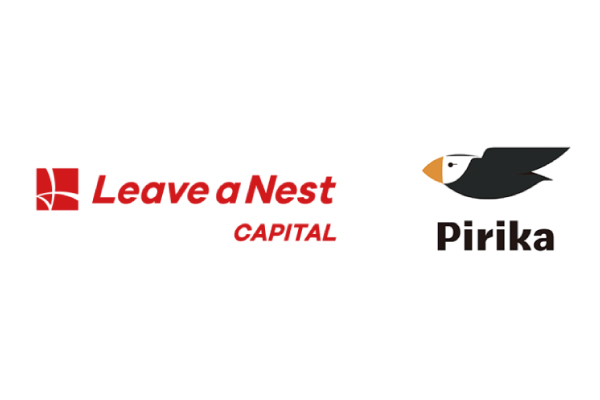 Leave a Nest Capital Co., Ltd., a subsidiary of Leave a Nest Co., Ltd., has invested in Pirika, Inc. (Head office: Shibuya, Tokyo; CEO: Kojima Fujio).
Press Release from Pirika: https://corp.pirika.org/information/detail/item–09e0b59ff1ae470e8aa73f4d5090569a.html
Pirika aims to "solve environmental problems with the power of science and technology", and their first step is addressing global litter, which poses a significant threat to our environment. Leave a Nest Group has decided to make an investment in Pirika because it shares its vision and commitment to ceaselessly address environmental issues.
As one of the participants of the 3rd Marine Tech Grand Prix of TECH PLANTER held in 2019, Pirika has been working on various projects with Leave a Nest Group. First of all, Pirika is a member of the "Material circulator" team of Project Ikkaku, the hyper-interdisciplinary incubation project jointly implemented by Leave a Nest Group, the Nippon Foundation, and JASTO (Japan Advanced Science and Technology Organization for  Education, Human Development and Research) as a mean to build a new economic system that can  "Stop the Increase of Ocean Debris". In this context, Pirika developed an upcycling system for the collection, recycling, and commercialization of marine plastic waste. Pirika also collaborated with Leave a Nest in the Operation Plastic Litter Busters (organized by the Scout Association of Japan), an environmental program to create a recycling-oriented society. They developed educational materials and programmes to investigate and eliminate plastic litter using Pirika, the Anti-litter Social Media, with their clean-up efforts rendered visible at the page "Operation Plastic Litter Busters" through the visualization services offered by Pirika to companies and other organizations.
With this funding, Pirika aims to accelerate its business expansion with a focus on overseas countries.
Moving forward, Leave a Nest Group will continue to create deeptech that solves deep issues related to the environment and contribute to global happiness.
About Pirika
Company Name: Pirika, Inc

Website in Japanese:

https://en.corp.pirika.org/

Head Office:

Tokyo, Shibuya-ku, Udagawacho, 2−1 Shibuya Homes 1308

CEO:

Kojima Fujio

Incorporation: 21 November 2011
About Leave a Nest Capital
Company Name:  Leave a Nest Capital Co., Ltd.

Website:

https://www.lnest.capital/en/

Head Office:  Iidabashi Miyuki Building, 1-4 Shimomiyaibicho, Shinjuku-ku, Tokyo

Representative Directors: Mr. Masahiro Ikegami, Dr. Shuichiro Takahashi

Incorporation:  6 January 2020

Parent Company: Leave a Nest Co., Ltd.