Leave a Nest program alumni, CRUST Group, successfully develops new product in collaboration with Japanese food industry to expand into Japan market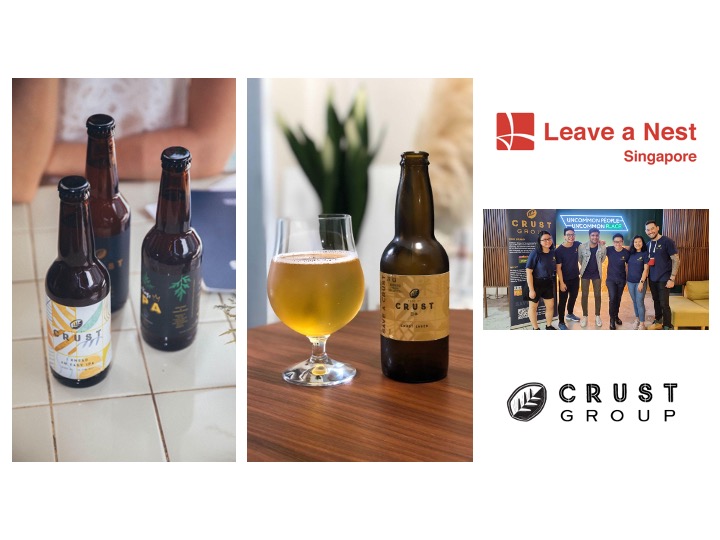 Leave a Nest Singapore  (LVNS SG, Managing Director: Dr. Kihoko Tokue) proudly announces the successful launch of a new product by CRUST Group  (CRUST, CEO: Mr. Travin Singh) in collaboration with Japanese food service companies. This has been achieved by support from LVNS SG and Leave a Nest Group including the recent investment and market immersion program co-organized with Enterprise Singapore. Rapid product development with Japanese companies might become a new standard for food tech startups to enter into the Japanese market. 
     CRUST was founded in 2019 to change the food waste problem that the food industry has been facing for decades. CRUST uses its unique fermentation and extraction technology to turn edible but usually discarded food loss into delicious beverages like beer and sparkling drinks. 
     LVNS SG and CRUST met at Tech Planter Singapore 2021, the deep tech ecosystem competition organized by LVNS SG. CRUST was selected as one of 12 finalists to showcase its business in front of Japanese MNCs. Later in 2021, LVNS SG invested in CRUST to help accelerate its market entry into Japan (*). CRUST also participated in the Enter to Japan Market Program 2021 batch 4 to expand their footprint in Japan. 
     Through the program, LVNS group helped design its new product, a pale ale made from surplus bread. This happened through a collaboration with CAFE COMPANY Inc., who runs various restaurant stores in Japan,  and LINA K.K.,who operates a microbrewery in Tokyo. Bringing its scientific knowledge and PoC experiences, Leave a Nest Group was able to support CRUST with everything from test brewing, to product development, to product delivery to its restaurant network. 
     Leave a Nest Group will continue to connect and foster innovation ecosystems in both ASEAN and Japan through investments in startups, helping with sales, recruitment of human resources, establishment of subsidiaries, support for IPOs, and business development. 
(*) Leave a Nest Singapore and Glocalink Singapore (Director: Dr. Ramanujam Ravikrishna) a Leave s Nest Group affiliate, jointly invested in CRUST in Oct. 2021.
Click here for the release from Glocalink Singapore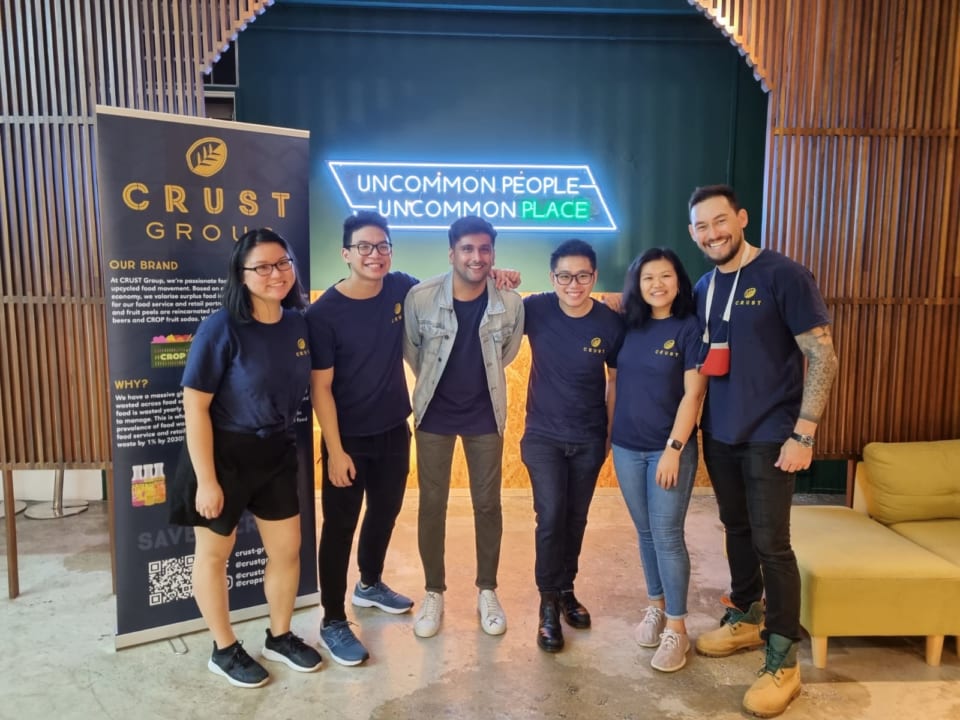 About CRUST Group
Based on a belief in a more circular economy, CRUST Group is a food tech startup on a mission to fight food waste by upcycling surplus ingredients into unique beverages for food service and retail partners CRUST Group works with businesses in food service and retail to turn surplus ingredients like bread and waste like fruit peels into unique products like CRUST sustainable beers and CROP functional beverages.
The company aims to empower businesses in food service and retail to upcycle their food waste and loss into high-value products. You can find out moreat www.crust-group.com. #saveacrust
Inquiries regarding this matter:
Leave a Nest Singapore Pte. Ltd.
Attn to Dr. Kihoko Tokue
MAIL: [email protected]
Leave a Nest Co., Ltd.
Group Creation Department
Attn to Dr. Ryuta Takeda
MAIL: [email protected]
Save a Crust Pte. Ltd. (CRUST Group)
Attn: Travin Singh
Email: [email protected]