Leave a Nest Malaysia Sdn. Bhd. Announced Its First Investment in ACeT Innovates Sdn. Bhd.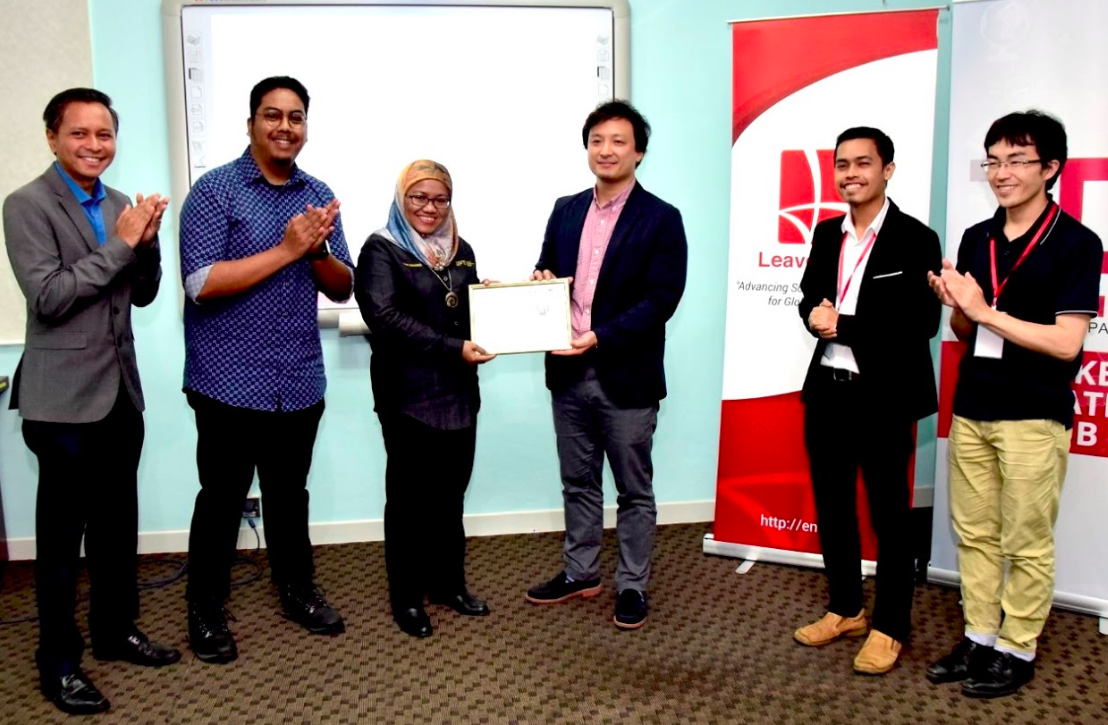 Kuala Lumpur, Malaysia –Leave a Nest Malaysia Sdn. Bhd., a subsidiary of Leave a Nest Co., Ltd., a knowledge manufacturing company nurturing the next generation of technopreneurs announced the investment to ACeT Innovates Sdn. Bhd., a bioretting enzyme manufacturing startup.
This investment and partnership will support ACeT Innovates Sdn. Bhd, to upscale their production and receive support from Leave a Nest networks to expand their business globally.  
Since 2015, Leave a Nest Malaysia has been conducting TECH PLANTER, a real-tech seed acceleration program that aims to discover scientists, researchers, and entrepreneurs in the field of real-tech to solve global challenges under the vision of  "Advancing Science and Technology for Global Happiness".
In 2017, ACeT Innovates led by Mr. Khairul Izdihar participated in the TECH PLANTER program with a mission to solve the problem of water pollution caused by the fibre retting industry in Malaysia.  With their practical enzyme technology and strong passion to save the environment, they were crowned as the Grand Winner of TECH PLAN DEMO DAY in Malaysia  and represented Malaysia to TECH PLAN DEMO DAY in Singapore (Asia Pacific Round) in the same year where they won the Glocalink Award.
Later in 2018, ACeT Innovates applied for OTA CITY Super Factory Prototyping Program and was successfully selected as one of the recipients from ASEAN. They received  USD$50,000 to create a centralized and automatic enzyme manufacturing machine with I-OTA LLC, one of the Japanese super factories from Ota City, near Haneda Airport region. This machine has largely helped solve their enzyme production issues. With the new production machine and partnership with Leave  a Nest, ACeT Innovates is now ready to scale up their enzyme production to cater for the industry needs.
Commenting on the announcement, Mr. Abdul Hakim Sahidi, Managing Director of Leave a Nest Malaysia said;" ACeT Innovates is the first company that Leave a Nest Malaysia invested in and this is because we believe with the potential and passion that ACeT Innovates possessed, they will accelerate to become a great biotech company that  provide the best solution for fibre retting industries. Leave a Nest will also support in introducing their solutions to relevant partners and clients such as packaging industry. "
Mr. Khairul Izdihar, CEO of ACeT Innovates Sdn. Bhd. commented: "First and foremost, we would like to express our utmost gratitude for this investment opportunity with Leave A Nest and support by Ota-City Council, Japan. We hope that with this investment, we can look forward to expanding our business and engaging with more industry players for fruitful collaboration in the near future."
The investment in ACeT Innovates Sdn Bhd  is part of Leave a Nest Malaysia's strategy in supporting early stage real-tech startups and bringing them to the global market. ACeT Innovates capability to produce phenomenal enzyme especially for Kenaf retting industries will revolutionize  and challenge the fibre industries to produce higher quality fibres for various applications.
<About ACeT Innovates Sdn. Bhd.>
ACeT Innovates Sdn. Bhd. is a biotech company and was established in May 2016. Currently they are based in Universiti Putra Malaysia (UPM). This company is a 100% Malaysian-owned company consisting of researchers and technopreneurs. The objective of the company is to be the pioneer in production and manufacturing of enzymes for the Kenaf industry. ACeT Innovates offers smart solutions based on biotechnology expertise and know-how. Their main goal is on the enzyme production and manufacturing to satisfy the local Kenaf industry and at the same time seeking foropportunities to enter the global Kenaf market and other natural fibres. ACeT Innovates produces a product named Eco-Zyme and provides consultation on bioretting process and biocomposite productions based on natural fibres.
https://www.acetinnovates.com/
<Contact us>
For more details, do contact us at: [email protected] 
Abdul Hakim Sahidi,
Managing Director,
Leave a Nest Malaysia Sdn.Bhd.
[email protected]
+60182233230