Leave a Nest Singapore invests in SG AI platform startup with ability for analysis on unique local languages – Supporting expansion to Japan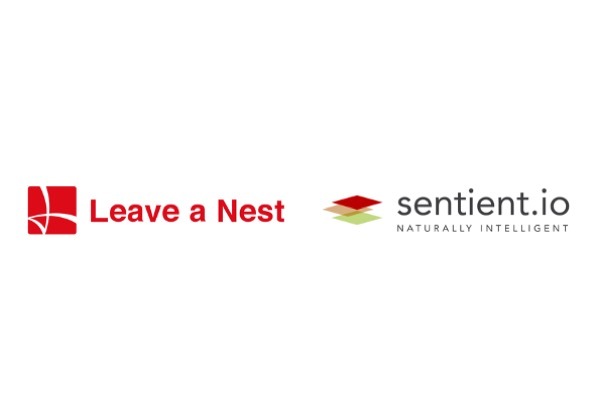 Leave a Nest Singapore Pte. Ltd. (Head office: Singapore, Managing Director Dr.Kihoko Tokue) has invested in Sentient.io (Head office: Singapore, Founder/CEO Christopher Yeo), an AI platform startup with domain-targeted AI and Data microservices such as speech to text, text to speech and amongst others.
Press releasse from Senitent.io: Here
Sentient.io was founded in May 2017. Sentient.io was subsequently backed by a group of angel investors, venture funds and A*ccelerate,the commercialsing arm of A*STAR, the Singapore's government premier public research agency. 
With the vision of "all mankind using AI naturally, easily, and equally," Sentient.io offers a platform with both AI-as-a Service and Data-as-a Service. Software engineers can easily search for and use the AI microservices needed for their own App development, and Datasets that enable companies to access a variety of  free, open and public datasets or private datasets which they have to pay. In addition, in collaboration with a Singapore broadcaster, they have conducted a project to analyze the news footage and transcribe, using their Speech to Text technology that understands Singapore accented English, with greater accuracy compare with what is available in the market. Sentient.io plans to build up this AI Speech technology to include other regional and local languages in the future.
Since 2014, Leave a Nest Group has been conducting TECH PLANTER programme in Singapore, to discover, nurture and create ecosystem for Deep Tech startups. Not limiting to this but Leave a Nest has also created opportunities for collaboration with Japanese companies by jointly hosting the "Go to Japan Market Seminar" in collaboration with Japanese financial institutions and jointly developing the "Enter to Japan Market Program" with Enterprise Singapore (ESG) to support the entry of Singapore startup into the Japan market, in giving support in areas of recruitment, establishment of a subsidiary and etc. Sentient.io, through its participation in TECH PLANTER, has been selected for the "Enter into Japan Market Program", and discussions are underway for collaborations with various Japanese companies from their visit to Japan in March 2020.

This investment will further accelerate Sentient.io's entry into the Japanese market. Leave a Nest will support Sentient.io's sales activities and increase its presence in Japan. Chris said "We identified with the mission of Leave a Nest and believe that Sentient.io can contribute to the global advancement of Science and Technology. From this investment, we can work closely with Leave a Nest and build our business in Japan"  
With alignment to Leave a Nest's Southeast Asian strategy, it aims to strengthen the collaboration with Sentient.io to establish and penetrate the use of the AI platform and AI microservices with a focus on speech technology that enables the analysis of local accents, amongst other AI capabilities.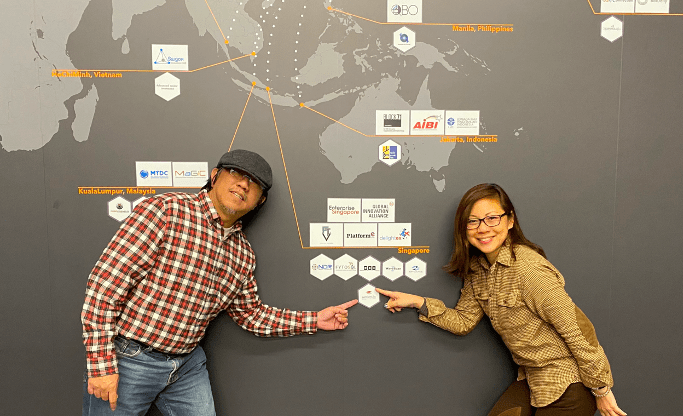 Center Of Garage visit at the ESG program
Mr. Christopher Yeo(CEO:Left), Ms. Linda Tan(VP:Right)
Going forward, the Leave a Nest Group will continue to promote initiatives to support connect and foster the innovation ecosystem in both countries through investments to Singapore startups and joint programs with the government. Moreover supporting Singapore startups through subsidary creation, recruiting, IPO, marketing and etc. in Japan Market. 
Inquiries on this : 
Leave a Nest Singapore Pte. Ltd. 
POC:Shohei Michael Maekawa  
Email: [email protected]