Leave a Nest x ACSL Career Talk at NUS Faculty of Engineering – Careers To Change The World With Your Research Background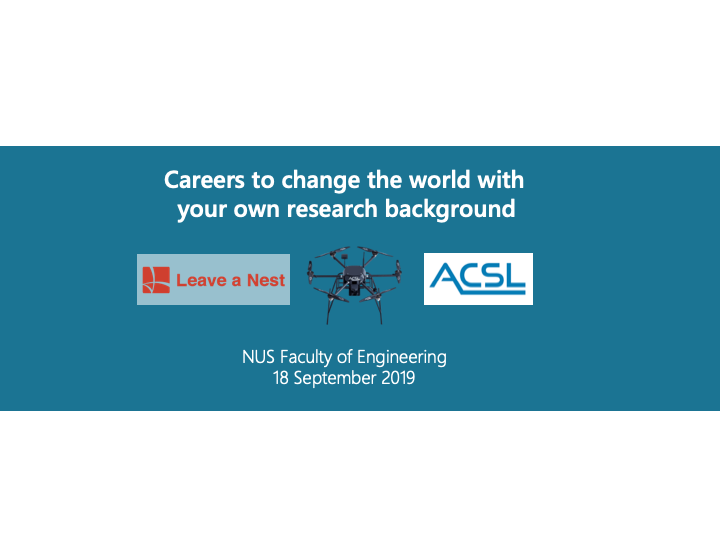 On 18 September 2019, Leave a Nest Singapore together with a Japanese startup, Autonomous Systems Control Laboratory (ACSL) held a career talk at the National University of Singapore (NUS) Faculty of Engineering.
Our participants ranged from Year 1 to Year 4 undergraduates who had a common interest in drones and its technology. This is no surprise as we are approaching the advent of the Fourth Industrial Revolution which covers drone technology amongst others.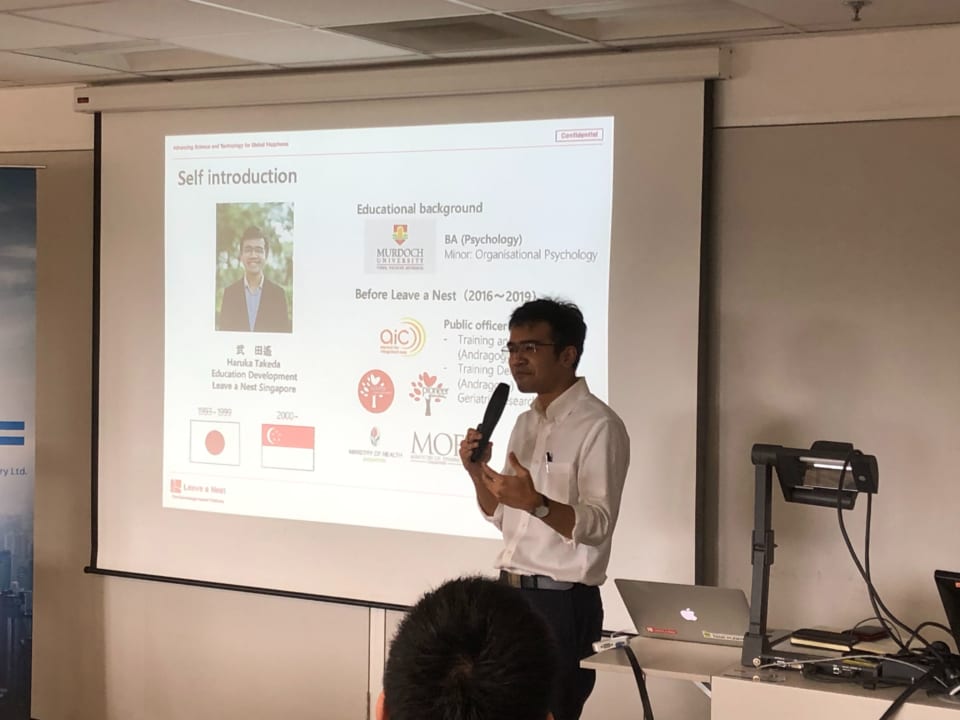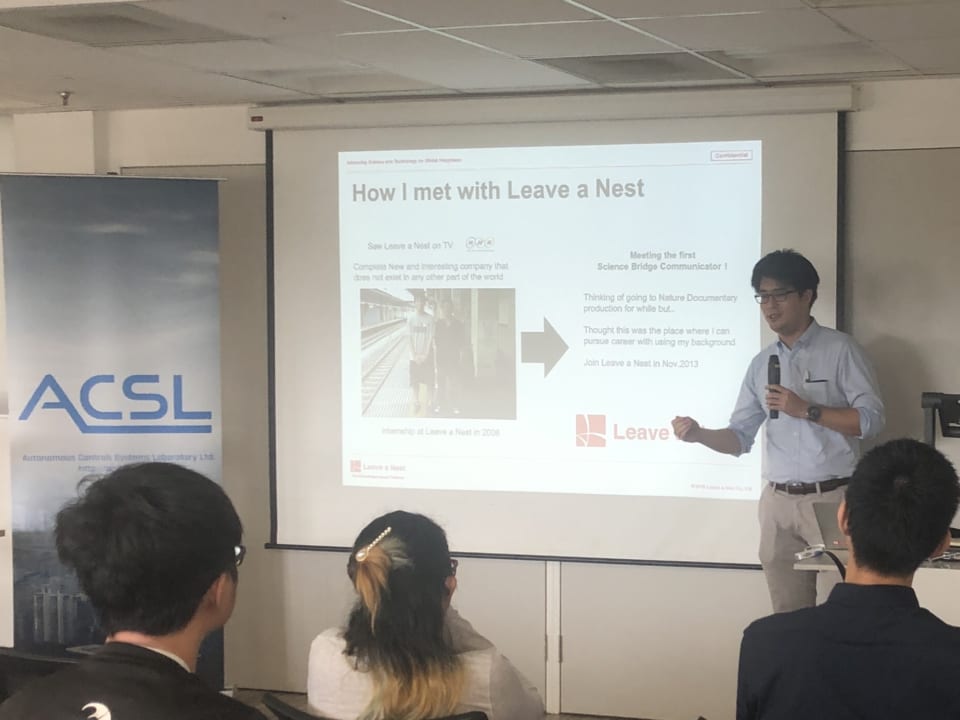 The talk opened with a self-introduction by one of the newest members of Leave a Nest Singapore, Mr. Haruka Takeda (Education Development Division). Following that, Mr. Shohei Michael Maekawa (Director, Leave a Nest Singapore and President, Leave a Nest UK), gave a short introduction on Leave a Nest as a company. Subsequently, Mr. Dai Tsukada (Director of Business Development) of ACSL presented about the company's core business and gave a short demonstration on their core technology.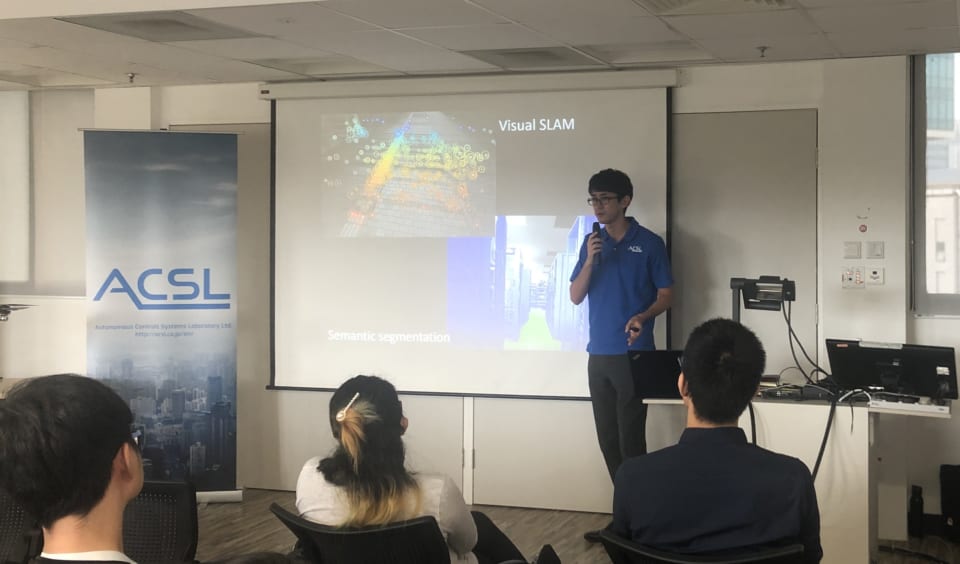 The professors and students were treated to an interesting sigh at how their Visual SLAM technology, uses visuals and conducts real-time computation in order for the drone's "eyes" to localize itself in a room. Being a non-engineering student, it was quite a treat for me too as I managed to experience advanced technologies materialize before my eyes.
Students also gave a short pitch about themselves and it was a fruitful session where we quickly got to know about the diverse range of backgrounds in the audience. Subsequently, we got to know more of the participants during the networking sessions on their careers and what Leave a Nest and ACSL was all about.
If you have missed this session, fret not! We will be at the NUS Postgraduate Career Fair 2019 on 16 October 2019 where we will have a booth and a recruitment talk at the Seminar Room, NUS Innovation 4.0 from 2.35pm to 2.55pm.
For other full-time or internship opportunities, feel free to drop us an email at [email protected]!