Leave a Nest x ACSL Career Talk at NUS: Careers To Change The World With Your Research Background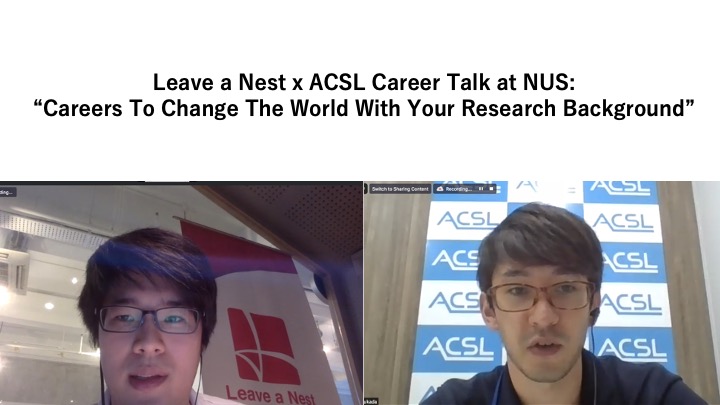 On 19 August 2020, Leave a Nest Singapore together with a Japanese startup, Autonomous Systems Control Laboratory (ACSL) held a career talk at the National University of Singapore (NUS).
We had total of 12 students joining in to the session from both undergraduate and graduate school. The talk started from introduction on Leave a Nest as a company by  Mr. Shohei Michael Maekawa (Director, Leave a Nest Singapore and President, Leave a Nest UK).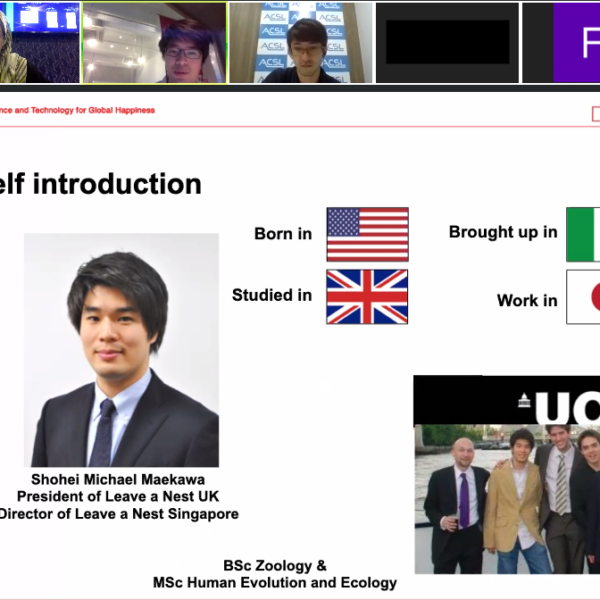 Subsequently, Mr. Dai Tsukada (Director of Business Development) of ACSL presented about the company's core business and core technology, followed by presentation from Ms. Li Na Tay on her experience at ACSL and Japan. She is also Alumni from NUS, who joined to ACSL this year.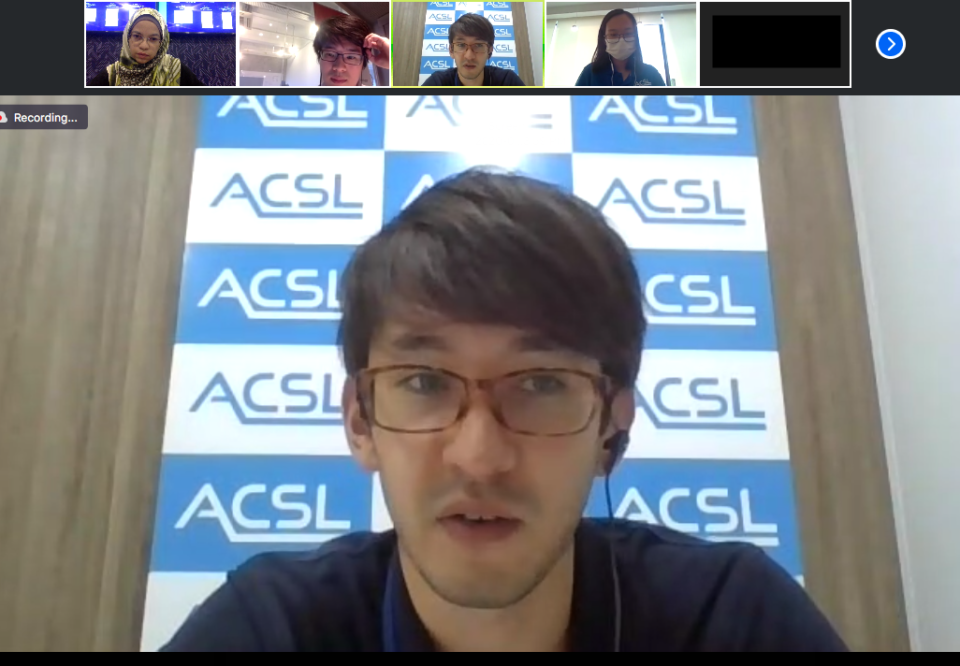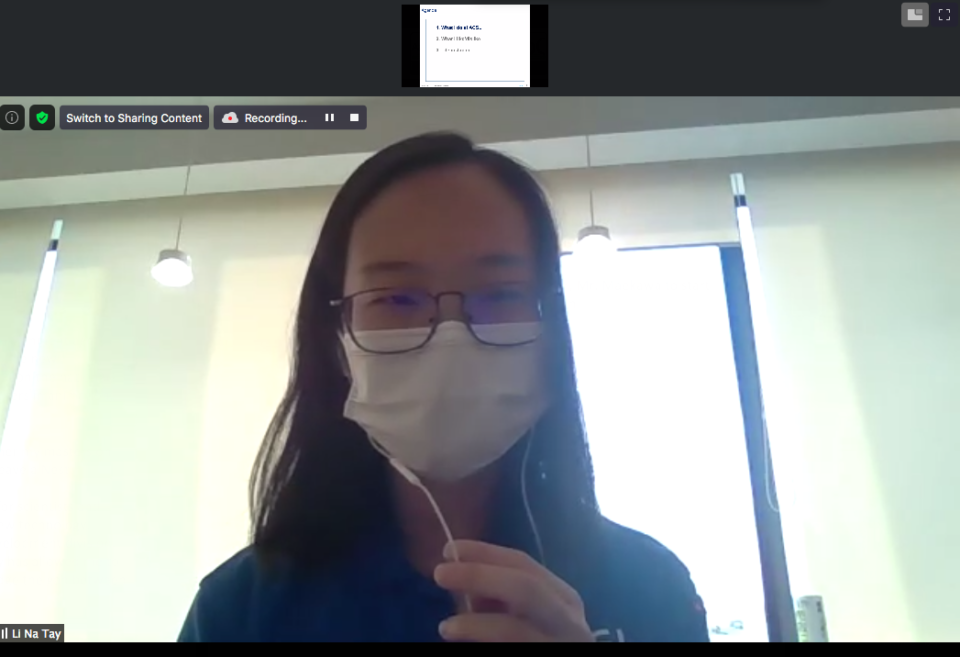 After the presentation, there were short Question and Answer session where, students were able to ask questions to both Leave a Nest and ACSL for more details. 
Leave a Nest will plan to conduct more of these Career Talk session in collaboration with startups in future. 
If you are interested in full-time or job opportunities, feel free to drop us an email at: