[Announcement] Six SG based startups selected for "Enter to Japan Market Prog 2021"- Batch 3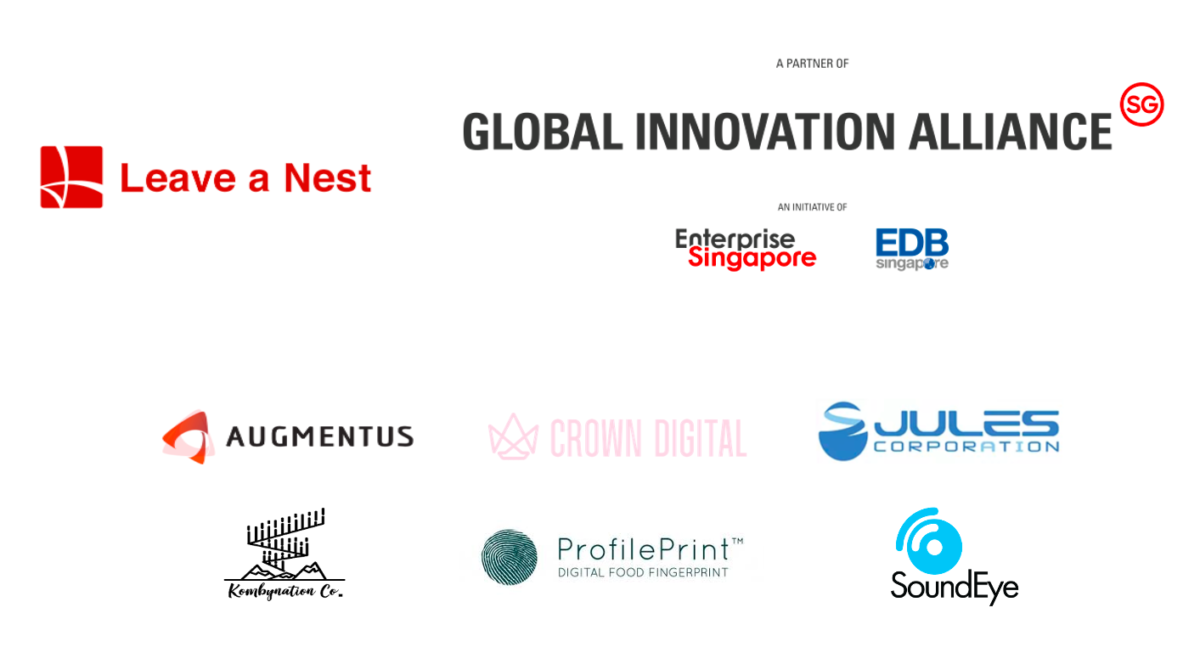 Enter to Japan Market 2021 Batch 3
Firstly, we would like to thank all the startups for their applications and overwhelming response.
Today, we are excited to announce the list of the six Singapore based startups selected to participate in the third batch of the Enter to Japan Market Program 2021. Congratulations !!
Like the previous batch, due to the prevailing COVID situation and existing travel restrictions, the program will be completely virtual. The selection process was challenging as the program drew applications from a wide variety of excellent deep-tech startups solving very relevant deep issues.
The six finalist teams
Team name 

Description 

Web link

Crown Technologies Holding Pte. Ltd.

Robotic Barista with an ecosystem of Artificial Intelligence, IoT, ePayment and Big Data. 

https://crowndigital.io/

Augmentus

Pte. Ltd.

Augmentus is an AI-robot programming platform used by the world's leading robotics and advanced manufacturing companies. 

https://augmentus.tech/

Profile print (Teapasar Pte. Ltd.)

ProfilePrint is a food ingredient SaaS platform powered by a patented AI food fingerprinting technology. 

https://theprofileprint.com/

Kombynation Co. Pte. Ltd.

Kombynation Co. is one of the first microbrewery with an in-house lab that produces gut healthy, fermented beverages like kombucha in order to spread good health, good vibes and good advice.

https://www.kombynation.com/

JULES Corporation Pte. Ltd.

JULES is a Singapore Social-Enterprise and award-winning global software Education Technology company, with a mission to prepare our children for the jobs of the future.

https://www.juleszone.com/

SoundEye Pte. Ltd.

SoundEye develops advanced sound recognition solutions capable of classifying sounds for emergency monitoring and surveillance application. 

http://www.sound-eye.com/
As a next step, the selected startups will pitch in the upcoming Hyper Interdisciplinary Conference 2021 in Japan, March 5th 2021 during the Enterprise Singapore Session on "Japan-Singapore Ecosystem Session "The connection of hubs and its future", 9:00-10:00 am SGT.
Following which the startups will participate in online workshops to be held on March 16th, 23rd & the 30th.  Through lectures and  mentoring sessions the startups will learn about various topics related to the Japan market (related to IP, IPO, Investments, business plans, go to market strategies) and the Japan ecosystem (research collaborations, industry partners, manufacturing, prototyping) .
Following the workshops, the startups will join the online Immersion program,  between April 5th-23rd, where they will meet potential industry, business partners, clients, VCs, CVCs or prototyping partners. We look forward to working with you, towards achieving your goals and missions in Japan.
For the startups who were not selected, fret not, your applications will be considered for Batch 4 of the program which will commence in late 2021.  The format and the dates are yet to be finalised.
We will be updating this site once the dates are finalised.
Additional information about the program and Previous batches
For an overview about the "Enter Japan Market Program", please click here
For an overview of Batch 1 Alumini, please click here
For an overview of Batch 2 Alumni, please click here.
Upcoming Events and Seminars
1.Hyper interdisciplinary conference, Japan , please click here.
To Register, please click here.
2.Tech Planter Seminar Series, click here.
To Register, please click here.
For more information or enquiries :
Please do not hesitate to write to [email protected]
(Attention Ravi or Michael)