Introducing Ummu as a New Member of Leave a Nest Malaysia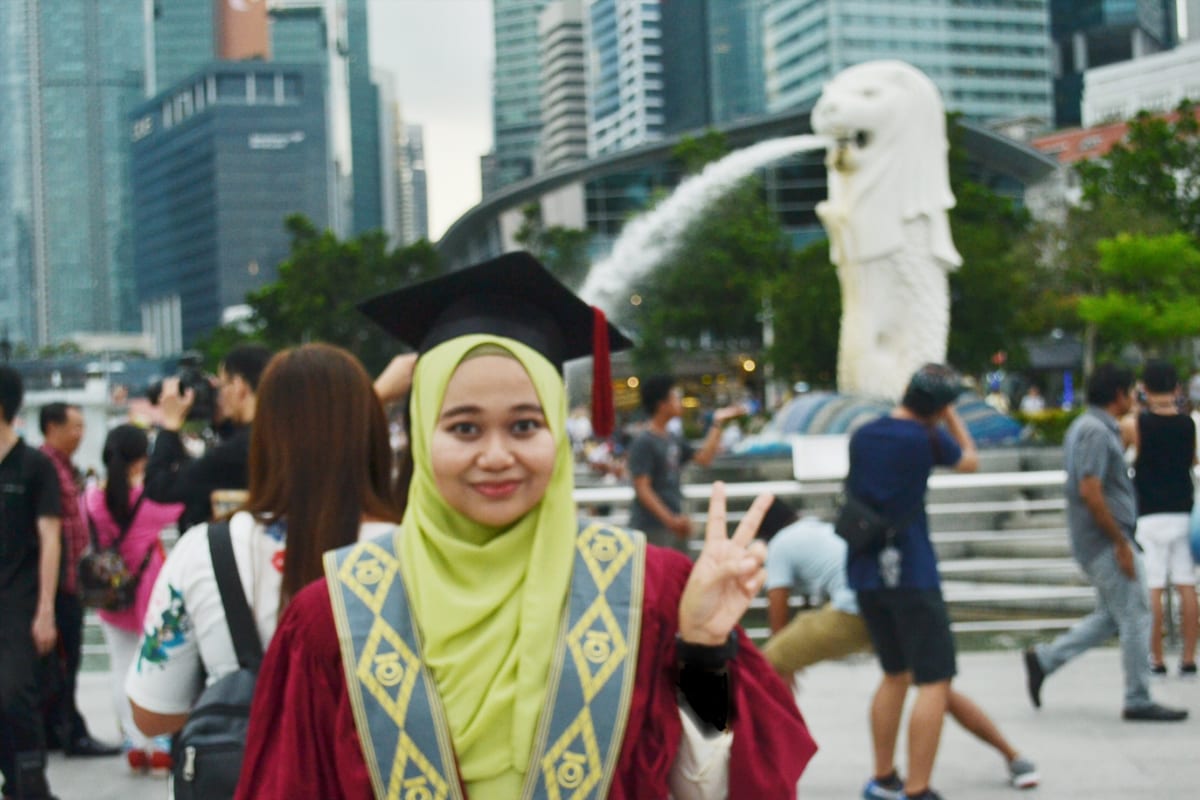 Peace be upon you & こんにちは! I am Ummu Alyaa Binti Hashim, the new member of Leave a Nest Malaysia. I obtained my first degree, Bachelor of Mechanical Precision Engineering, at Malaysia-Japan International Institute of Technology (MJIIT), UTM Kuala Lumpur, and was working on Acoustics Study (Noise Source Identification) for the Final Year Project. 
Then I pursued a Master's Degree in the Joint Master's Degree Program in Sustainability and Environmental Sciences (JMSES) at MJIIT and the University of Tsukuba, Japan. I was in the city of science, Tsukuba city, Ibaraki prefecture, Japan for about 1 year. As for my Master's project, I have done a study on awareness and willingness to pay for environmental-friendly plastic products with Sustainable Development Goals (SDGs) Goal 14 & Goal 12 as the main themes. 
At Leave a Nest Malaysia, I am in the Research Development Division and I have a keen interest to get actively involved with Research & Development as a researcher in the future specifically in Solar Energy Development. On top of that, I aspired to be a "Technopreneur" one day with a great cause to bring global happiness by advancing through science and technology. 
As for my mission, I am anticipating using my platform at Leave a Nest Malaysia to contribute to bridging the gap between academia and industry as, from my personal view, the collaboration and engagement between the industry and academia are still on a small scale in Malaysia and it is noticeably Malaysians who are working in the industry do not engage with academia and vice versa. The collaboration between these two sectors could benefit greatly for the advancement of Malaysia as a whole. I was very much fascinated by the development of Tsukuba Science City, there are numerous research institutions, academic institutions, and industry players in a city that are working closely together towards innovation. Thus, I am hoping Malaysia could follow the same steps taken by Japan. 
Henceforth, it is a privilege to be working with the great platform as Leave a Nest. I am intrigued by what the future will hold and I will try my best to be a great team player at Leave a Nest. どうぞ よろしく おねがいします.