Meet Aisyah, the new Science Bridge Communicator from Leave a Nest Malaysia.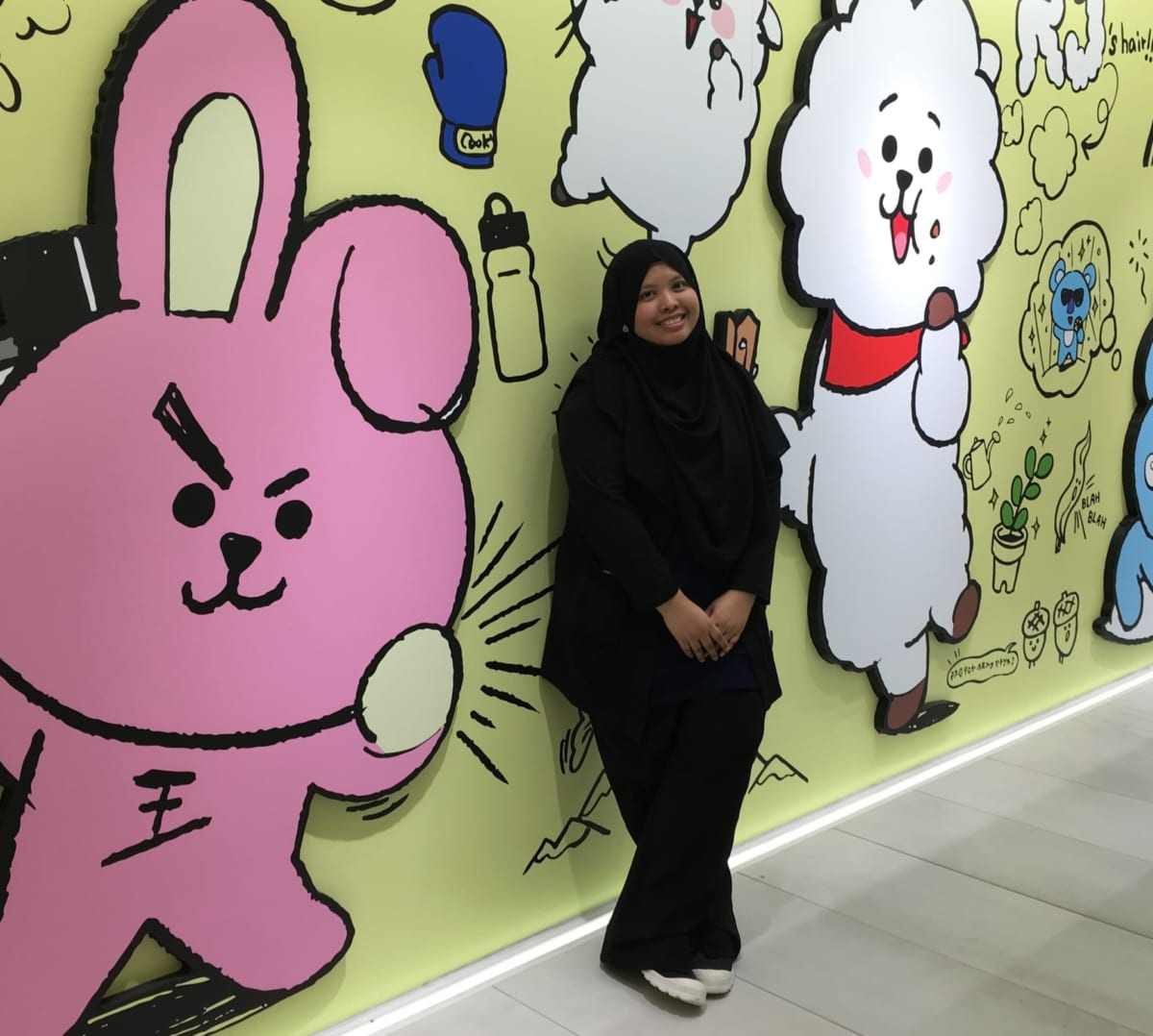 Hello and nice to meet you! I am Aisyah Abdul Hamid and recently joined the family of Leave a Nest Malaysia in January 2022. I obtained my Bachelor Degree in Science (Biotechnology) from University of Malaysia Sabah. Then, I continued my first Master Degree in Biotechnology from University of Malaya where I worked on genotoxicity test for local fish. Moving forward, I enrolled in Nara Institute of Science and Technology (NAIST), Japan, to do my second Master Degree in Biological Sciences under the Monbukagakusho (MEXT) scholarship. At NAIST, I worked on protein crystallization of membrane protein project.
I love to challenge myself and experience new opportunities and adventure to upskill myself. Prior to entering Leave a Nest, I worked as an independent small business owner providing frozen spiral curry puff (karipap pusing) for locals. As someone who should be doing experiments in a laboratory, people often questioned me about my food business which is totally unrelated to my background. I believe a scientist should be adventurous and need to expand their views, not only focusing on academic and research. Due to the nature of my business, I faced a problem to manage food wastes, generally processing food waste. It became a dilemma for me and thus, it piqued my interest to pursue on solving this issue. Upon discovering Leave a Nest, I found the vision and missions of this company aligned with my interest and passion. Leave a Nest inspired me to share the little knowledge and experience in business, combined with the research experience I gained during my study. It is my absolute goal to share the wonder of science and technology to achieve global happiness to all humankind.