Global Innovation Alliance,Batch 3 kickoff – 6 startups pitch during the Hyper Interdisciplinary Conference 2021, Japan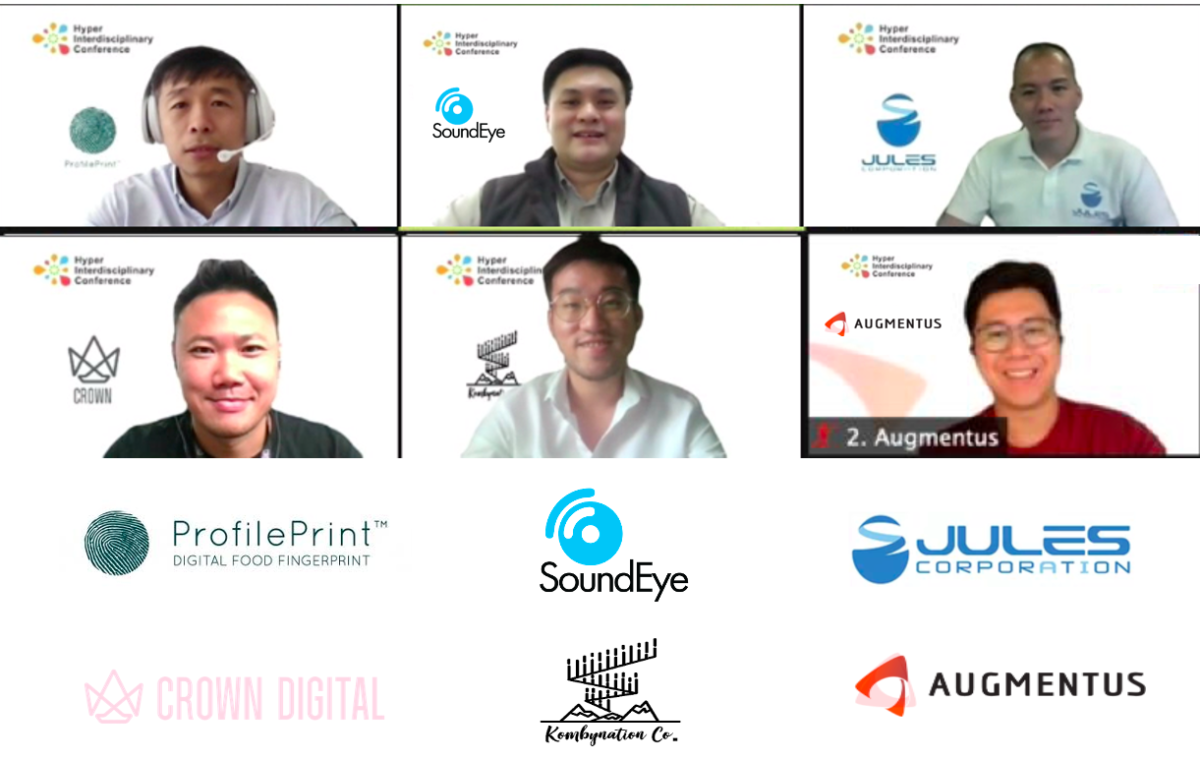 Global Innovation Alliance- Batch 3 Kick off
After the successful completion of Batch 1 and Batch 2, for the GIA-Enter to Japan Market prog 2020, we are happy to announce for 2021, we have kicked off the program for Batch 3.  The startups pitched during the The 10th Hyper Interdisciplinary Conference (HIC), Tokyo. Due to the prevailing travel restrictions, Batch 3 will also be completely online.
This program  was conceived by LVNS in partnership with Enterprise Singapore (ESG) & Economic Development Board, Singapore (EDB), under the umbrella of the Global Innovation Alliance (GIA) acceleration program towards bringing Singapore based startups to Japan.
The 10th Hyper Interdisciplinary Conference, Tokyo
The HIC started out as a  platform that brings together people from varied backgrounds to work together on a common project towards solving global issues. Over the years HIC, has evolved into a unique platform where corporations, startups, SMEs and researchers gather to solve deep issues.  This year the theme of the conference was  "Change, Adaptation, and Evolution". Day 1 of the conference was in english and covered many topics. Please click here to learn more about the exciting topics.
Japan-Singapore Ecosystem Session "The connection of hubs and its future"

To showcase the startups from Batch 3 , a special session was organised which was supported by Enterprise Singapore. The theme was " The connection of hubs and its future". During the session, in addition to pitching from the 6 startups, alumni from batch 2,  participated in a panel session to discuss and share about future that ecosystem connection will open up for startups in Singapore as well as in Japan.
Time line of the session
Time  in SGT
Content
09:00-09:05 am
 Opening Presentation by Michael Maekawa ( Director, Leave a Nest Singapore)
09:05-09:35 am
Pitching by Batch 3 startups

Crown Digital Holdings 

Augmentus 

Teapasar  (Profile print)

Kombynation Co

Jules Corporation 

SoundEye 

09:35-09:50 am
Panel Session on  "

How should Japanese companies work together with startups from Singapore?"

TRIA (Represented by Mr Pei Kang Ng)

Austrinova (Represented by Prof Walter)

Moderated by Michael Maekawa (Leave a Nest )
The panel session was very insightful with multiple topics discussed, however a key message that was unanimously agreed by both  the panelists was in order to overcome barriers  such as differences in language, business practices  & trust was the need to to take the first step towards co-creation ( i.e., corporates and startups should work together to combine and leverage on each others strengths ).
Batch 3 program overview

For Batch 4, register you interest below
For the startups who are interested to participate in the program or would like to be considered for Batch 4 of the program which will commence in late 2021, do contact us at the e-mail address below or register your interest for batch 4 here . Batch 4 is tentatively scheduled to run between the months July – Nov 2021. The timeline may change subject to prevailing travel restrictions and format of the program ( Online vs Physical)
Additional information about batch 3 startups, the program and previous batches
For an overview about the "Enter Japan Market Program", please click here
For an overview of Batch 1 Alumini, please click here
For an overview of Batch 2 Alumni, please click here.
For an overview of Batch 3 startups, please click here.
Sign Up for interesting Events, Seminars and Info sessions for deep tech startups
TECH PLANTER Demo Day and info session, click here
TECH PLANTER is an acceleration and pitch competition focusing on Deep Tech . We conduct this program to provide startups with mentoring, fundraising and market expansion opportunities in Asia and Japan. Winners will receive a trip to Singapore or Japan and opportunities to pursue investment and corporate partnerships..
2. TECH PLANTER Seminar Series, click here. To register for the event, please click here.
TECH PLANTER Seminar series is a new initiative for  this year where we hope to bring useful knowledge sharing from TECH PLANTER alumni about their startup journey. In addition,  our corporate partners will also be sharing their insights about what they hope to find during TECH PLANTER DEMO DAY from the startups.
For more information or enquiries :
Please do not hesitate to write to [email protected]
(Attention Ravi or Michael)