Malaysia-Japan Digital Exchange Pitch (MJDEP) 2023: Fostering Innovation and Collaboration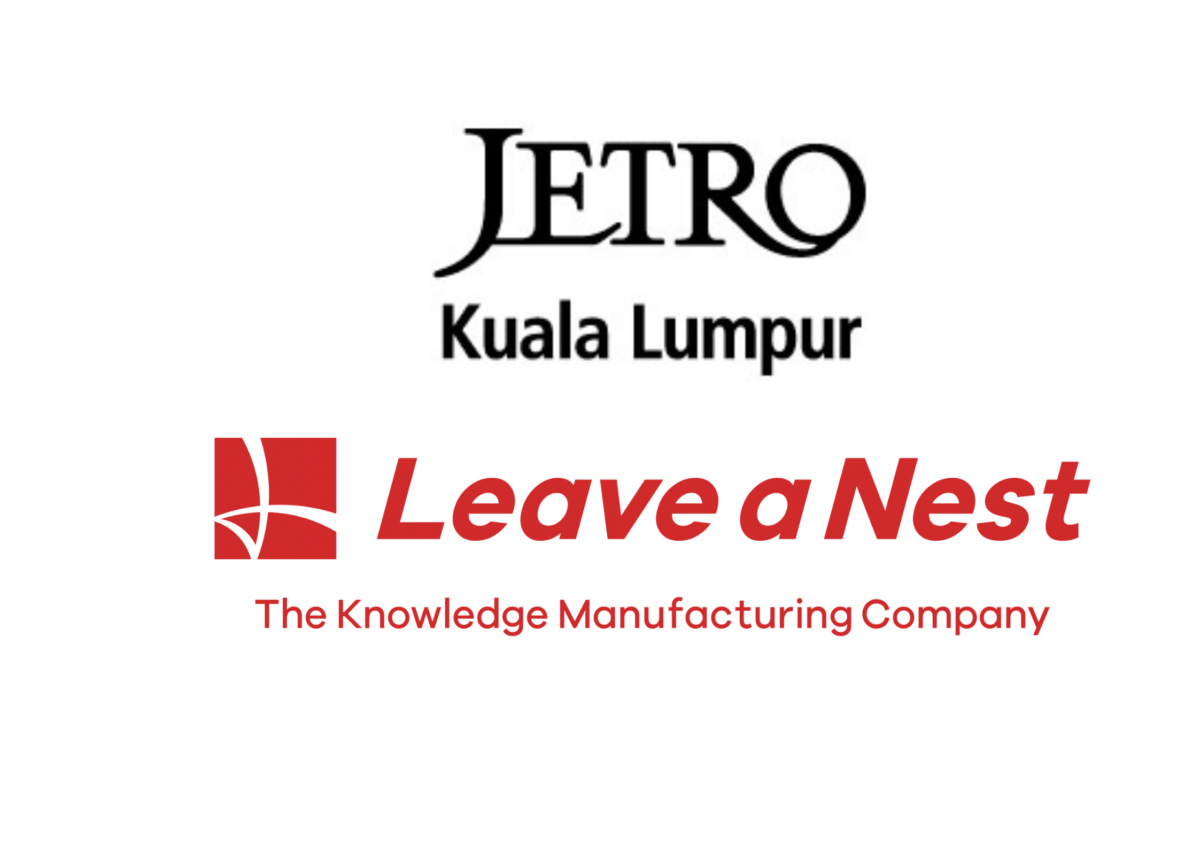 In a bid to foster open innovation and encourage collaboration between startups and large corporations from Malaysia and Japan, the Malaysia-Japan Digital Exchange Pitch (MJDEP) 2023 is set to take centre stage on October 3, 2023. The event is a visionary endeavor launched by Japan's Ministry of Economy, Trade and Industry (METI) and the Japan External Trade Organization (JETRO), and supported by the Ministry of International Trade and Industry (MITI) of Malaysia and Malaysian Digital Economy Corporation (MDEC), aimed at nurturing cross-border innovation.
Leave a Nest is supporting JETRO in attracting Japanese corporations to participate in the event. These corporations will not only be part of the event, but they will also contribute by formulating challenge statements for the participating startups. Startups from both Malaysia and Japan lie at the heart of the MJDEP 2023. Leave a Nest is tasked with identifying and recruiting these promising startups, which will then pitch their innovative solutions in response to the challenge statements posed by the corporations. This dynamic pitching session creates an environment of constructive engagement, providing startups with the opportunity to showcase their groundbreaking ideas and potentially form strategic partnerships with established industry players.
The event, scheduled to be held on October 3, 2023, will follow a hybrid format, allowing both in-person and virtual attendance. This hybrid approach is a response to the ongoing global situation, ensuring that participants from all corners of the world can engage in this innovative endeavour. The in-person element adds a unique touch by facilitating face-to-face networking, knowledge sharing, and collaboration.
The MJDEP 2023 serves as a testament to the growing emphasis on cross-border collaboration in the startup ecosystem. By bringing together startups and corporations from two vibrant economies, the event creates a platform for mutual learning and exploration, ultimately contributing to the growth and evolution of the business landscape in both Malaysia and Japan
As the world watches, the event is poised to highlight the power of innovative thinking, collaboration, and entrepreneurship in shaping a better future for both nations and the wider global community.
For more information and registration details, please visit the official event website : (https://www.jetro.go.jp/malaysia/dx/pitch_my23)