Career Discovery Forum in Malaysia 2021: Calling for Technology Enthusiasts to join!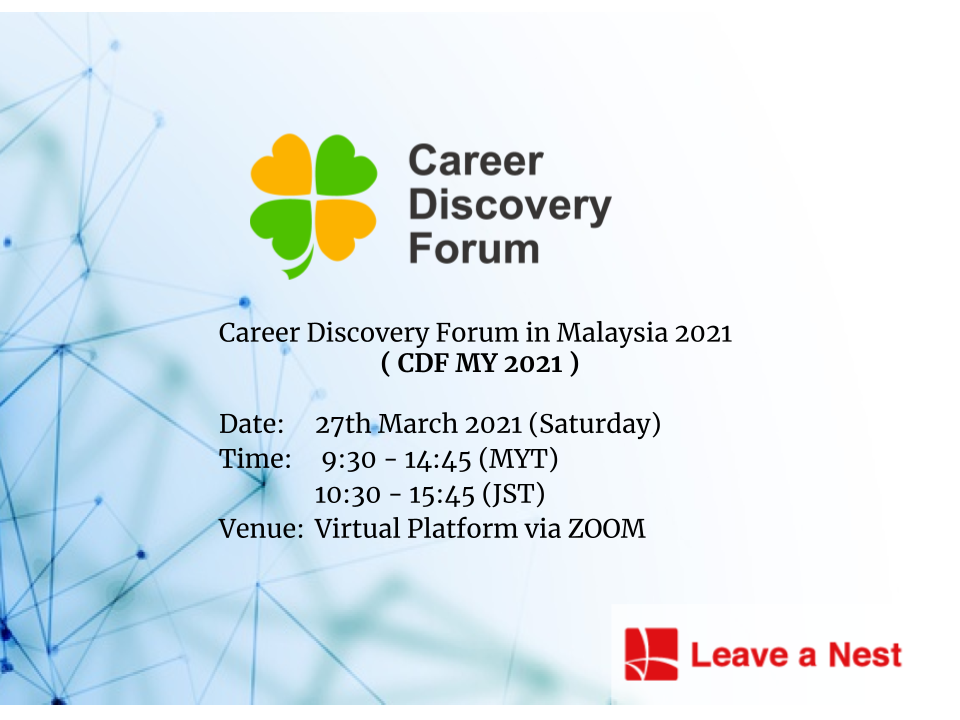 Calling for Technology Enthusiasts of students, graduates, job seekers, recruiters, researchers, corporations, and startups. Leave a Nest Malaysia would like to announce Career Discovery Forum in Malaysia 2021 (CDF MY 2021) this upcoming March.
Background
Career Discovery Forum (CDF) is a unique event that started in Tokyo, Japan in 2016. It was introduced by Leave a Nest Group and started as a seminar where university students, researchers, and companies exchanged thoughts and visions with the aim to create new science research topics and design future careers together. Unlike other career fairs, CDF gave the opportunity for employers to identify potential talents outside normal recruitment channels.
About CDF MY 2021
Leave a Nest Malaysia Sdn. Bhd. will be organizing CDF MY 2021 on 27th March 2021 with the mission of providing a unique platform for Technology Enthusiasts to discover a career path with the following objectives:
1) To provide a unique direct engagement platform for technology enthusiasts to explore their career paths.
2) To allow the exchange of ideas that can contribute to new solutions for the industry. 
3) To provide the opportunity for employers to identify potential talents within Southeast Asia especially Malaysia.
4) To provide visibility of corporate branding in the Southeast Asian region.
Following the original concept of CDF Japan, this event will have several key activities which include guided discussions to encourage direct engagement between corporations and university graduates. These activities will be facilitated by Science Bridge Communicators of Leave a Nest and is meant to understand graduates' career aspiration and value their fresh new perspectives in approaching issues within the industry.
Highlights of CDF MY 2021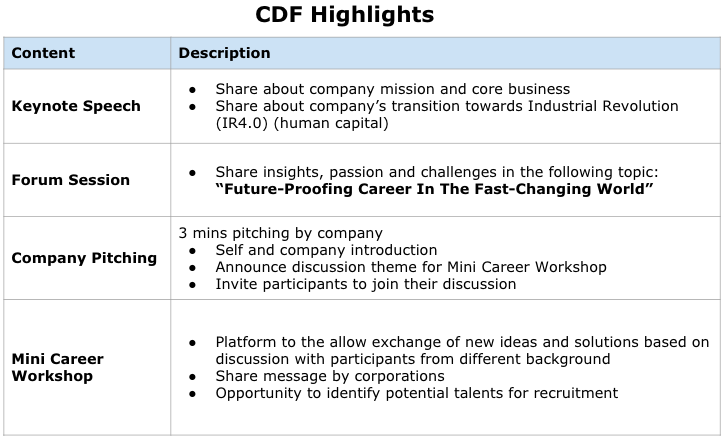 *Subject to change
Program Tentative on 27th March 2021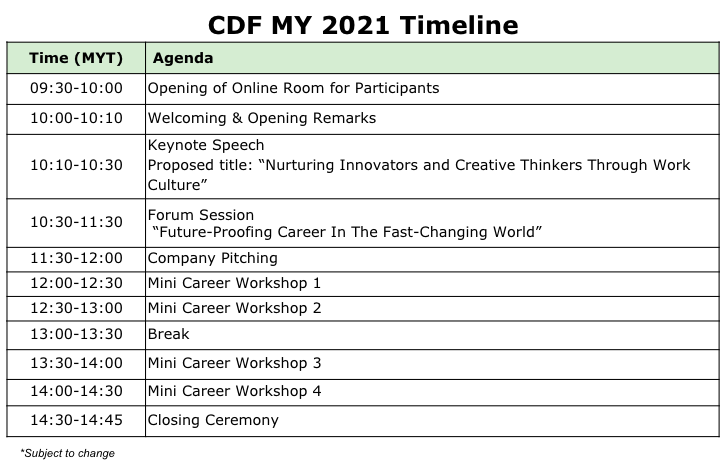 Do not miss this chance to discover for your future career. Join us for the chance to have direct engagement with inspiring technology enthusiasts, corporations, researchers, and startups on this unique platform. We welcome corporate partners and startups to support this event.
Calling corporates to join us as Main Partners (Diamond, Platinum & Session Partners):
CDF MY Companies Registration Form or scan the QR code:
*Corporations registration dateline: 15th March 2021 (Monday)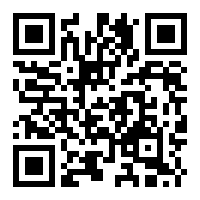 Book your seat and pre-register now: CDF MY 2021 Participants Registration Form  or scan the QR code
*Participants pre-registration dateline: 25th March 2021 (Thursday)
*Based on a first-come, first-served & limited to 250 participants only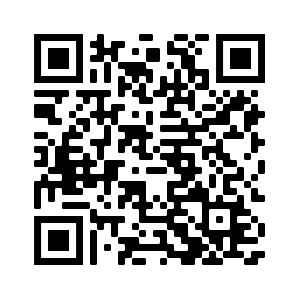 Previous CDF posts:
Read about Career Discovery Forum Japan 2018 
Read about Career Discovery Forum Malaysia 2018
For more information or inquiries, do not hesitate to contact us:
[email protected] (Attention to Ms. Ummu or Mr. Zaim)