Career Discovery Forum in Malaysia 2021: Announcing The Keynote Speaker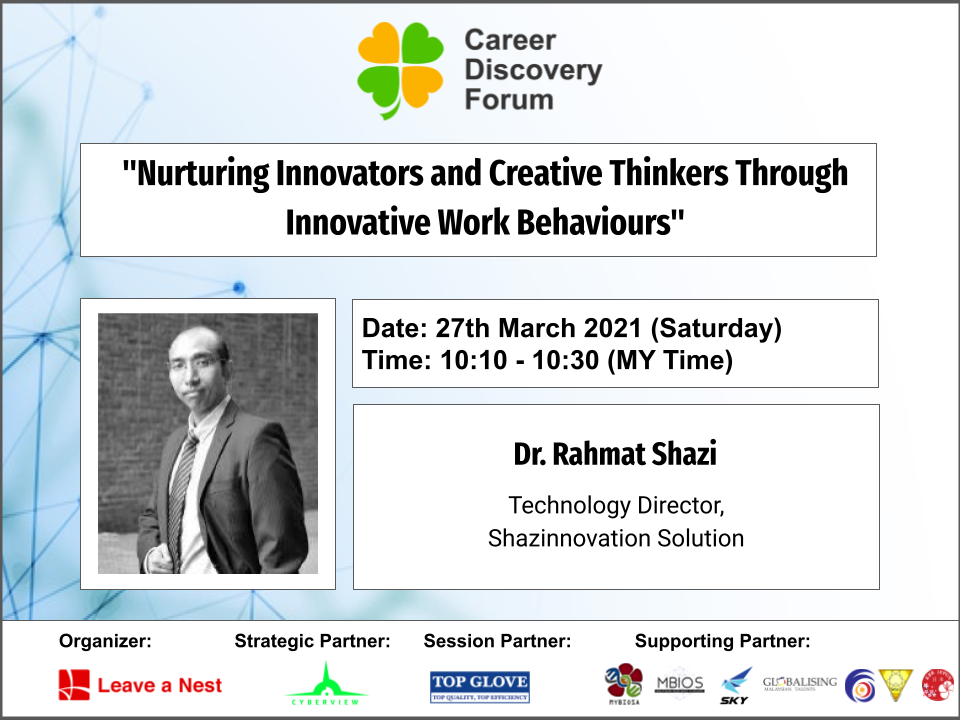 Career Discovery Forum in Malaysia 2021 (CDFMY 2021) is coming very soon! Leave a Nest Malaysia will be conducting its third CDF MY on 27th March 2021. With the theme of "Future-Proofing Career In The Fast-Changing World",the mission of CDF MY 2021 mission is to provide a unique platform for technology enthusiasts to discover their career paths.

We are honoured to announce Dr. Rahmat Shazi from Shazinnovation Solution as the Keynote Speaker for the event. Please find the details as follows: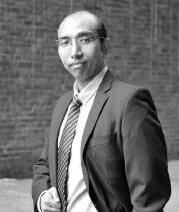 "Nurturing Innovators and Creative Thinkers Through Innovative Work Behaviours"

Dr. Rahmat Shazi, Technology Director, Shazinnovation Solution

Speaker Profile:

Dr. Shazi is currently the Technology Director for ShazInnovation Solution, focusing on Social Capital Data Analytics. He oversees the roll out of consultancy services that measures clients' internal and interorganizational networks effectiveness, the development of those networks in supporting business, firm culture as well as associated interventions. He previously oversaw several Graduate Employability programs, channelling graduates into high value-added industries including Aerospace, Telecommunications, IT and Medical Devices. He is currently on the Industry Advisory Panel of 9 local universities as well as an activist in national education circles through the National STEM Association.


Do not miss the chance to participate in CDF MY 2021.
Book your seat and pre-register now: CDF MY 2021 Participants Registration Form  or scan the QR code below.
*Participants pre-registration dateline: 25th March 2021 (Thursday).Based on a first-come, first-served & limited to 250 participants only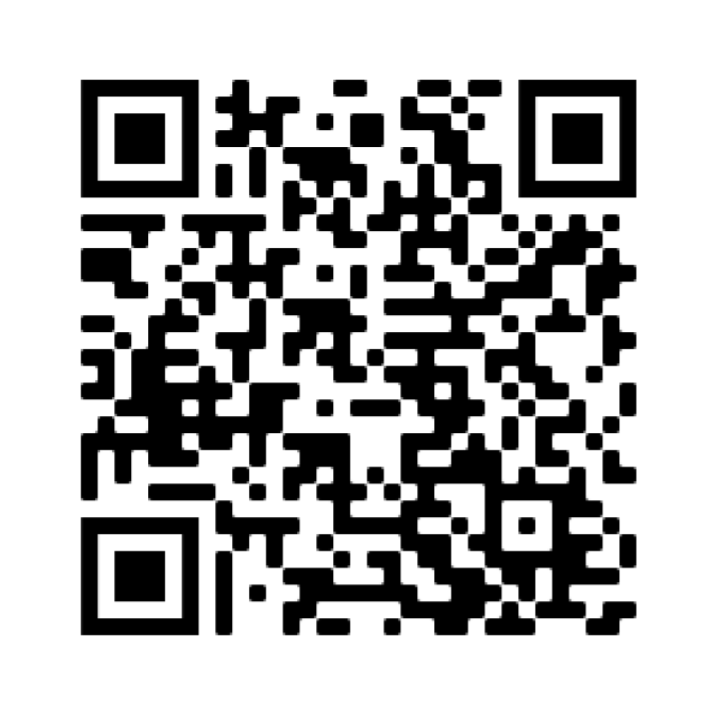 Previous CDF posts:
Read about Career Discovery Forum in Malaysia 2021: Calling for Technology Enthusiasts to join!
For more information or inquiries, do not hesitate to contact us:
[email protected] (Attention to Ms. Ummu or Mr. Zaim)